The Resource Curse: A Corporate Transparency Channel, Essay Example
Pages: 7
Words: 1795
Essay
This Essay was written by one of our professional writers.

You are free to use it as an inspiration or a source for your own work.
It is a fact that some nations are rich and some nations are poor, despite having an abundance of natural resources available, such as that in sub-Saharan Africa, a historically poor nation. According to Ross, the abundance of natural resources such as "oil and hard-rock minerals, including coltan, diamonds, gold, and other gemstones" (17), play a significant role in conflicts within a nation, due to natural resource dependence (Ross). In recent times, resource abundance has been known to cause the "resource curse", because it results in a negative effect on economic growth in a country, due to extravagant rent seeking by corrupt economic and political institutions (Durnev & Guriev). This means poor countries are subject to exploitation of their rich resources, while not seeing any benefits from it. In addition, the corrupt entities are subject to practicing dishonesty in economic reporting and offering no financial transparency. It is important to understand the meaning of transparency in this context. According to the Farlex Financial Dictionary (2012), transparency is the "state in which all relevant information is fully and freely available to the public".
In addition, it is stated that transparent markets lead to better efficiency. However, resource abundance in economies with corrupt institutions and unscrupulous rent-seeking is detrimental to institutional development, which negatively affects that country's growth. In addition, countries with poor institutions are subject to the expropriation of natural resource rents. There is also corruption in governments as well, because governments of natural resource abundant countries are often weak and unaccountable (Ross). This is a major reason why financial transparency manipulation exists in poor countries, such as in sub-Saharan Africa, and this can lead to low capital allocation and slow economic growth. Moreover, identifying such dealings is difficult because it requires gaining insight from long-term data from institutions that change very slowly and are not transparent (Durnev & Guriev 2007).
This paper highlights the importance of financial transparency in countries affected by the resource curse. Additionally, the state of knowledge about the resource curse with a focus on sub-Saharan Africa is outlined, as well as what factors that determine the financial transparency of certain countries, particularly those in sub-Saharan Africa, and how financial transparency is effective in fighting the resource curse.
What is the Resource Curse?
As mentioned, the resource curse relates to corrupt governments and other institutions within a country that practice predatory rent-seeking and expropriating of profits from the country's natural resource abundance, resulting in slow economic growth of the country (Durnev & Guriev 2007). This is particularly true for poor countries such as in sub-Saharan Africa, where the resource curse also known as the paradox of plenty is evident.
The state of knowledge about the resource curse reveals that, "natural resource abundant economies tend to grow slower than economies without substantial resources" (Mehlum, Moene & Torvik 2006, p. 1). Additionally, research shows that an abundance of natural resources decreases a country's aggregate income, because its institutions are grabbers, while resource abundance raises aggregate income when a country's institutions are producers. For example, countries in sub-Saharan Africa such as Sierra Leone, Nigeria, Zambia and Angola are resource-rich, and countries in Asia such as Singapore, Hong Kong, Taiwan and Korea are resource-poor. However, the sub-Saharan African countries lag in economic growth behind the Asian countries. This refers to the "curse" that is upon resource-rich countries with predatory institutions, in terms of those countries' abundant resources (Mehlum, Moene & Torvik 2006).
Consequences of the Resource Curse
The resource curse is an indication of the significant role that governments and institutions of a country play in the economy, and depends on whether these entities are of good quality or not-so-good quality. Good quality institutions are producer-friendly and treat rent seeking as a complementary activity of production; bad quality institutions are grabber-friendly and rent seeking in this environment competes against production, which results in the resource curse (Mehlum, Moene & Torvik 2006). This means that abundant resources in grabber-friendly countries with bad quality institutions often lead to corruption, low economic growth, and damage to the environment. The countries of sub-Saharan Africa are an example of this, where the resource curse has been abundantly apparent. No doubt, many of the people in authority within these governments and institutions misused the countries' resource profits for their own personal gain, rather than using the funds to invest and build up the economy.
The resource curse not only fosters corruption in governments and institutions, it also leads to inadequate security, which leads to theft, violence and looting by rebel groups. The curse can also result in civil wars and conflict within a country (Mehlum, Moene & Torvik 2006). This is because countries rich in minerals are often ravished with poverty, corruption and violence. It is common for the relatively small elite groups that seek rents to capture enormous amounts of wealth, while dominant sectors tend to crowd out the remainder of the economies. Countries dependent on natural resources tend to have bad management when it comes to harnessing the resources to the benefit of their populations. The revenues are often squandered, to high risks of conflicts, as well as more corruption, inequality, poverty, authoritarianism, and lower long-term economic growth.
Is Resource Abundance Really a Curse?
The resource curse is a paradox that results in some resource-rich countries growing slower economically than resource-poor countries. Examples include a comparison of two oil resource-rich countries – Indonesia and Nigeria. Research shows that Indonesia's per capita income grew to four times that of Nigeria over the past thirty years. Another example is a comparison between diamond resource-rich Sierra Leone and Botswana. Over the past thirty years, Botswana has shown positive economic growth, but Sierra Leone has seen many years of civil strife, poverty and political unrest (Polterovich, Popov & Tonis 2010).
Effects of Resource Wealth
According to Humphreys, Sachs & Stiglitz (2007), there is a degree of variation among resource-rich countries, as some natural resource-rich countries perform well and some perform poorly, when it comes to resource wealth management and economic development. As mentioned above, examples of this concept include the fact that the per capita income of two oil-rich countries (Indonesia and Nigeria) vary significantly, with Indonesia having four times the per capita income of Nigeria at some time, a significant discrepancy. This same type of discrepancy exists between countries rich in other resources like diamonds and nonrenewable minerals, such as in Sierra Leone and Botswana, with Sierra Leone faltering and Botswana prospering. In addition, variant effects of resource wealth on the well-being of communities are not only seen across countries, as above, but within those countries as well. Humphreys, Sachs, & Stiglitz (2007) states, "Even when resource-rich countries have done fairly well, they have often been plagued by rising inequality—they become rich countries with poor people" (p. 2).
The effects of natural resource wealth also produce the possibility for taxation of natural resources without creating disincentives for investment. To explain, oil is a non movable commodity, unlike a mobile asset such as capital. High taxes on capital can encourage the exiting of capital out of a country. However, oil sales proceeds can be used to the benefit of a more egalitarian society. This would create more inequality in countries rich in resources. Even though this rarely happens, the possibility still remains. Other effects of natural resource wealth with economic and political outcomes in developing countries results in difficult policy making decisions for the governments within these countries, as well as for the international community (Humphreys, Sachs & Stiglitz 2007). The effects of resource wealth are a major contributor to the reason countries fall victim to the resource curse. To understand how to deal with the resource curse, it is important to understand from where it comes. The resource curse is something that is caused by factors related to greed and corruption in resource-rich countries. Therefore, the origin of the resource curse is specially related to countries with much wealth but little civil society power.
Factors Associated with the Resource Curse
According to McFerson (2010), the resource curse is associated with patrimonialism (a government where the leader has all power) and repression (leading by force). These associations often lead to unaccountability, which often leads to misappropriation of resources and this increases "the monetary value of political control and finances", which promotes repression (p. 335). This is one reason why financial transparency is needed, particularly in the extractive industries of sub-Saharan African countries. To break the curse, it is important for global entities to take part to discourage the associations that cause it. However, this is a challenge, because developed and emerging economies are addicted to oil, which is unfortunately a negative for many African countries that suffer from the "paradox of plenty", also known as the resource curse (McFerson 2010). To illustrate the impact of this, while associating the negative effects of the resource curse with three factors (incidence, depth and vulnerability), McFerson (2010, p. 335) states the following:
Sub-Saharan Africa…has 13% of the world's population, but only 3.3% of the world's Gross Domestic Product (GDP) and 2.4% of exports of goods and services. Its development problems are enormous: of the world's 38 highly indebted poor countries, 32 are in Africa—the only region where poverty has increased in the past 25 years. The incidence of poverty is much higher than in any other region of the world except pockets in South Asia, and between 40% and 60% of the continent's 900 million people live below the poverty line of $1.25 a day. Worse, the depth of poverty—that is, how far incomes fall below the poverty line—is greater in Africa than anywhere else in the world. And so is vulnerability, that is, the degree to which persons can fall below the poverty line if any of a number of adverse events occurs—such as the flare-up in food prices in 2008 or the repercussions of the global recession in 2009.
Bibliography
Durnev, A & Guriev, S 2007, The Resource Curse: A Corporate Transparency Channel, viewed 17 June 2014, <"http://extranet.isnie.org/uploads/isnie2008/durnev_guriev.pdf"  http://extranet.isnie.org/uploads/isnie2008/durnev_guriev.pdf >.
Farlex Financial Dictionary 2012, Transparency, viewed 17 June 2014, <"http://financial-dictionary.thefreedictionary.com/Transparency"   http://financial-dictionary.thefreedictionary.com/Transparency >.
Humphreys, M, Sachs, JD & Stiglitz, JE 2007, Initiative for Policy Dialogue: Escaping the Resource Curse, Columbia University Press, New York.
Lawson-Remer, T 2012, Beating the Resource Curse in Africa: A Global Effort, viewed 17 June 2014, <"http://www.cfr.org/africa-sub-saharan/beating-resource-curse-africa-global-effort/p28780" http://www.cfr.org/africa-sub-saharan/beating-resource-curse-africa-global-effort/p28780>.
McFerson, HM 2010, 'Extractive Industries and African Democracy: Can the "Resource Curse" be Exorcised?', International Studies Perspectives, vol 11, no. 3, pp. 335-353.
Mehlum, H, Moene, K & Torvik, R 2006, 'Institutions and the Resource Curse', The Economic Journal, vol 23, no. 4, pp. 1-20.
Polterovich, V, Popov, V & Tonis, A 2010, 'Resource abundance: A curse or blessing?', DESA Working Paper No. 93, Economic & Social Affairs, London.
Ross, Michael, "The Natural Resource Curse: How Wealth Can Make you Poor," pp. 17-42, in I. Bannon and P. Collier (eds) in Natural Resources and Violent Conflict: Options and Actions, 2003,Washington D.C: World Bank.
Time is precious
don't waste it!
Get instant essay
writing help!
Plagiarism-free
guarantee
Privacy
guarantee
Secure
checkout
Money back
guarantee
Get a Free E-Book ($50 in value)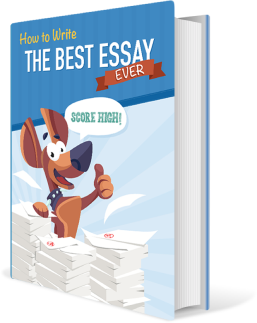 How To Write The Best Essay Ever!