The Rhapsody of the Owl, Essay Example
Pages: 8
Words: 2212
Essay
This Essay was written by one of our professional writers.

You are free to use it as an inspiration or a source for your own work.
In the poem "Fu on the Owl", or "The Rhapsody of the Owl", as written by the ancient Chinese poet Jia Di in the third century AD, the writer goes on to describe an event at the sundown during early summer in which an owl appears, flying down towards the writer's lodge and landing on the writer's own mat.  Pondering the reasons behind the enigmatic bird's choice of roosting area, the writer consults a book in the hopes of obtaining some explanation as to why the bird should enter a lodge and roost upon a mat of all places.  The book explains that when a "Wild bird enters the hall; the master will soon depart." (Watson 256), to which the writer pleas of the owl to tell him what message he brings, inquiring as he does whether the bird is a messenger of some destiny, an agent of good luck or a harbinger of misfortune.  The owl, being after all a bird, replies with nothing, but the writer explains that the bird intended to say that all things change and that nothing is ever constant but change itself.
Subsequently, the owl explains on a battle that has taken place: warlords and rulers, chancellors and officials alike have all caused great turmoil as well as uprooting on the land and its subjects.  The land is altered drastically and it serves as but one example of how closely together fortune and disaster are joined.  The Great Potter, or Creator, as He is referred to in the poem, goes on to create all life as infinite and eternal, and the Yin and Yang, light and dark that they are for the Universe and all life itself, are the Creator's tools in the creation of living beings and the very rhythm of life.
The perfect man, as the owl goes on to describe, cares not for power or bellicose struggles of life, but only to live a life perfectly in accordance and total harmony with the Dao, or series of teachings and bylaws that were set as life guides in ancient China.  According to the owl's revelations, the man who takes pride in his own self and scorns others is but a witless fool, whereas the truly enlightened see that all things will do, all things have their purpose and all can stand to be benefitted from.  Proud men die in their warlike bids for greater and absolute power whereas people themselves wish only to live life at all, fools are those who grow accustomed to life as a whole without wishing for or even preparing for any variety of change or upheaval of life, whereas an actual great man will forever go on with iron resolves, prepared for all things, for "a million changes are as one to him" (Watson 258).  The great man, as the owl puts is, is a drifter, one who finds true and inner peace in life itself, while embodying change as it comes by living it and setting his life in true harmony with it.  For, as the owl finishes, money, power and other abstract concepts that man traditionally has struggled for, are but meaningless, intangible and bring not inner peace but usher in a lifetime of strife and trouble, contrary on the whole to the actual teachings of the Dao itself.
Bringing up the struggles of past warlords and officials, the poem itself explained how they battled for greater power and domination over the land.  During pre-Ch'in days, two rival southeastern states of China, known as Wu and Yuch were governed by Fu-ch'a and Kou-chien, two rulers that led them first to defeat, followed by a glorious victory.  Subsequently, Li Ssu became the first prime minister to the First Emperor of China, but was gradually fallen out of favor and thus executed.  The recount of this historical struggle for power and glory makes clear Jia Di's point that fortune and glory are continuously intertwined with discord and strife, and that fate is not something that can be determined for certain, as life continues to move, ebbing and flowing as it does, changing the good for the bad and bad times for the better.  To mortal man, these issues of whichever figurehead obtains the right to rule the land present the greatest challenges in living life: the regime of one ruler may be harsh and Draconian, but the other ruler's order may be gracious and understanding
The owl's words explaining the perspective given of "Petty matters, weeds and thorns – what are they to me?" (Watson 259) explains the perspective of nature: a realm influenced ever so slightly by man's actions, nature itself is indifferent towards which man begins a struggle for power, for which man chooses to rule with an iron fist.  Like the seasons themselves, nature is ever-changing, variable and completely adaptable to whatever changes or alterations to the flow of life come its way.  It is notable that though nature is constantly altered, pushed back, or even outright damaged by human influence, it rebounds: the instance of a forest fire being exemplary of this; a forest, verdant and full of life though it is at first, may be susceptible to a forest fire, torching down trees, meadows, thickets, and even the unlucky animals unable to escape it.  The forest, though, gradually goes on to grow back much thicker and fuller with life than before the fire struck due to seeds and nuts that make their way into the nutrient-rich ashes of whatever life-forms were trapped in the fire, animal, plant and tree all; as the forest grows stronger after such a devastating event, so too can man grow.  It is, in this train of thought, therefore the solid truth that life finds a way and nature takes care of itself, and man may also be part of this adaptability, in accordance with the Dao teachings, as Jia Di put it.  Nature finds a way to promote life and to spread organisms, and man shares but one notable trait with nature: man can be adaptable to a changing world, to changing circumstances and to the environment itself shifting from climate to landscape, and with this, the changes brought on by others of his ilk.
An essential concept explored within the poem is that it demonstrates the ideal way of life for the ideal human being, specifically one that changes with his surroundings to keep alive and thrive in his endeavors, one who keeps a level head in the intention of maintaining at least a modicum of order in the society surrounding him as well as the environment amongst his own family and peers and one who, above all, lives his life in total harmony with the teachings of the Dao.  The concept of a man that lives a peaceful life in terms of the reactions of others and the follies of those foolish warlords and kings who seek to take power via hostile takeovers or coups proves an ideal way of life, and was the concept that Jia Di attempted to convey to those who read or heard of his teachings.
Moreover, it is notable that Jia Di reveals the truths to life, among them how to best to overcome issues that plague mankind on and on, among them vanity.  Jia Di explains that "The witless takes pride in his being, scorning others, a lover of self" (Watson 258); the concept proves true in modern society: individuals seem to, in American society and all others worldwide, pay more attention to aesthetics rather than to what they actually need in life. It was once observed, for instance, that most people would far rather have a flashy new sports car, costly jewelry, Italian suit or even the best tan of their social circle than a personal relationship with their God or stability in their own true inner harmonies; if this serves as any indication, it is simply that man can be, but is not always, a vain creature, such vanities leading, as they tend to do, to personal strife and conflict with one's family, friends or even oneself.  By living the Dao, as Jia Di put it, "The man of wisdom sees vastly and knows that all things will do" (Watson 258): that is, instead of pursuing high-end objects and fleeting moments of pleasure or amusement, the absolutely wise and prudent seek out things that fulfill their own needs, regardless of aesthetic or how others may perceive their choices; the path to harmony, according to Jia Di, is to seek a beauty within all things, appreciating them all rather than seeking that which induces price in oneself and sheer envy in one's peers.  This concept of being satisfied with what one has rather than pining for that which is either unnecessary or unattainable applies well towards his other ideology that "the covetous run after riches" (Watson 258); admittedly, monetary gain is vital to living in any society established by man, but as Jia Di eloquently puts it, the covetous rush in the pursuit of riches, this is to say that while it is important to obtain one's revenues, it is also important to set one's priorities, or that the pursuit of money and other affiliated concepts and items must not be the central pursuit of one's life on Earth.
Impassioned people, as Jia Di's poem states, seek titles, or areas of fame or high stature, whereas those who live entirely according to the Dao do not seek such trivial concepts as stature or importance.  It is overt that titles and ranking orders are but a manmade concept, thought of to exhibit some importance over others, but in the rush for obtaining notoriety, one loses sight often or never even pays attention to the ramifications of obtaining power: this is to say that some individuals out in society obtain power or importance merely to lord it over others, to enjoy the perks of a life in the higher classes. One essential concept of power is simply that it changes whoever receives it: in living one's life according to the Dao, true power is something that, once obtained, must be exercised with thanksgiving and humility.  The title that one may obtain certainly does mould that person which obtains it: by working hard for the title and diligently pursuing it, one may eventually obtain that title that he or she was after, but more often than not, the pursuit of said title changes them, changes them in such a way that, once they have obtained this power or title, they will not use it unwisely.  He who misuses his power or title for his own personal or selfish gain does not merit it truly and has no discipline; quite often, this person is someone who has simply acquired his power, someone who simply buys his way to it: the person that exercises power foolishly has no discipline, no true resolve and often had purchased it in the form of some unscrupulous transaction.
Jia Di goes on to explain that the true master abandons trivial pursuits and simply gives himself to the teachings of the Dao, whereas the masses go on with bitterness, hatred and loathing in their hearts, untouched as they go by the truths of the Dao.  The true sage does not attach him or herself too closely to mere paltry physical possessions or earthly powers, but seeks to live a life that has less attachment to immaterial things and concepts.  It was once stated that he who has the most possessions leaves the most possessions behind, a concept central to the true nature of the Dao to conquer materialism, pettiness and greed.  Letting go of one's need for power and importance is, of course, a concept that the aforementioned warlords of ancient China failed to comprehend: one can, somehow with enough malevolent intent, take the world over, build an empire and rule like a god-king, but none, neither emperor nor viceroy, chieftain nor warlord, can take it with them once they experience the final act of one's life: death.  To lust for a life so close to the world and so far from the true nature of goodness, that is, towards the light of the Dao, is to ask for a troubled and anguished life; admittedly, one might get what one wants for a time, but no matter what age that person lives to, that power slips through their grip, all from a fixation of being so tethered to the world.  The concept of detaching oneself from the world is also accompanied by a highly pertinent addendum: detachment from the world must be coupled, if only slightly, with care and concern for the present and what it contains.  While one must not be glued to the world as it is, according to the Dao, one must not be wholly detached from it, for true compassion stems faintly from being concerned with one's surroundings and peers.
On the whole, the Dao preaches a doctrine similar to that of nature: simply that nothing is absolute and that nature is an inspiration for a good life: power, money, law, all are abstract, none are everlasting and towards the end, one must not concern oneself with such trivial pursuits, for they are, in the end, naught but "petty matters, weeds and thorns" (Watson 258)
Time is precious
don't waste it!
Get instant essay
writing help!
Plagiarism-free
guarantee
Privacy
guarantee
Secure
checkout
Money back
guarantee
Get a Free E-Book ($50 in value)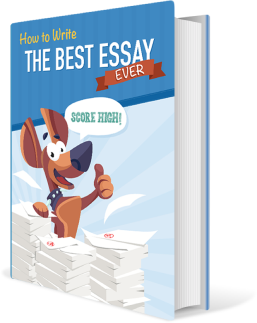 How To Write The Best Essay Ever!