The Role of Elementary School Counselors in Reducing School Bullying, Essay Example
Pages: 3
Words: 752
Essay
This Essay was written by one of our professional writers.

You are free to use it as an inspiration or a source for your own work.
Many school-aged children in present education settings have unfortunately experienced the cruelty and harshness of bullying in various forms. Research proves that school-aged children who are bullied in some form suffer from a deterioration of their physical and mental health, and their academic performance is severely compromised as well. There is a large corpus of scholarly literature that extensively traces the ramifications and impact of bullying. Lamentably, the impact of bullying in its various forms has pervaded the news headlines, especially with the slew of school shootings, suicides, and other types of violence that are school-based. Moreover, student bodies carry an additional threat for the perpetuation of bullying both on school campuses and off. Students now are sophisticated in their use of technology, which has resulted in the utilization of contemporary information delivery systems to tease, threaten, and taunt their classmates. Cyberbullying has emerged as the newest manifestation of bullying, which presents more challenges for school personnel as a result of its unique facets. As a result, school psychologists need to devise more effective strategies to help guide school communities confronted and wracked by such pernicious and threatening behaviors. The school in question is a high school, grades 10-12, the majority of the students are a minority, a mix of middle and lower income status. The resources that the school has include a library, gym, computers, great teachers, guidance counselors, two school psychologists, and two social workers.
Mental health professionals, especially school-based psychologists, play critical roles in the response and prevention of bullying.  They bring critical expertise to planning and implementing both community- and school-wide approaches to the prevention of bullying. According to Bauman (2008), they are critical in the collection and usage of meaningful data that informs responses and prevention efforts. They have the ability to conduct school-wide assessments, address bullying by identifying evidence-based practices, create monitoring systems in order to abate bullying, assess and interpret findings, and utilize available date for future intervention and prevention efforts. In addition, school psychologists need to train and advise students, families, and pedagogues about the adverse ramifications of bullying and edify the nature and ubiquity of bullying, which calls for new prevention and intervention strategies (Jacobsen & Bauman, 2007). Collaborating with  pedagogues is important so that new policies can be developed and implemented via evidence-based means. Doing so would abate bullying and enhance the safety and climate on school campuses. The policies should guide students, families and teachers about how students should behave in an appropriate manner. Finally, school psychologists must continue to teach, counsel, and consult students and teachers alike. They can guide students in developing healthy social skills; counsel students on ways they can manage any aggressive propensities they grapple with; consult with pedagogues regarding how to encourage appropriate behaviors in their students; and counsel family members of students who are affected by bullying (Bauman, 2008). As such, collaboration between psychologists and educators cultivates more effective response efforts and bullying prevention.
Because this school lacks ample resources for comprehensive prevention and intervention efforts due to its socioeconomic status, a curriculum-based approach is the most effective and affordable prevention methods for this particular circumstance. The Steps for Respect program was implemented in a Seattle school and yielded positive results. Students reported being less tolerant of bullying, cultivated assertive responses to any aggression waged against them, and reported victimization instances less. This prevention effort embraces a whole-school approach and takes a conflict resolution framework to target bullying. It targets bullying through education and aims to address how bystanders play an integral role in prevention efforts. Steps to Respect functions on the premise that school personnel, parents, and members of the community are all essential agents in bullying prevention. It involves eleven lessons on anti-bullying that are approximately twenty to thirty minutes each as well as a literature aspect that are ten lessons between thirty and forty minutes each. These lessons educate students and foment empathy for victims of bullying, managing mercurial emotion, identity bullying, and showing them how apathy contributes to the perpetuation of bullying. The lessons and activities are diverse and help students fully comprehend the seriousness of bullying and how they can contribute to its eradication on a micro level. School and teacher training in addition to parental involvement are central to the efficacy of this prevention strategy.
References
Bauman, S. (2008). The role of elementary school counselors in reducing school bullying. The Elementary School Journal, 108, 362-375.
Frey, K.S., Hirschstein, M.K., Snell, J.L., Edstrom, L.V.S., MacKenzie, E.P., &Broderick, C.J. (2005). Reducing playground bullying and supporting beliefs: An experimental trial of the Steps to Respect program. Developmental Psychology,41(3), 479-491
Evidence-based Bullying Programs, Curricula, and Practices. (2015). OklahomaState Department of Education. Retrieved October 7, 2015 from http://ok.gov/sde/bullying-prevention-curriculum
Time is precious
don't waste it!
Get instant essay
writing help!
Plagiarism-free
guarantee
Privacy
guarantee
Secure
checkout
Money back
guarantee
Get a Free E-Book ($50 in value)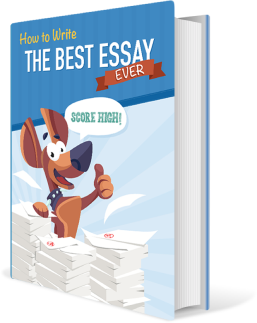 How To Write The Best Essay Ever!