The Role of Glycolysis in Type I Diabetes, Essay Example
Pages: 3
Words: 859
Essay
This Essay was written by one of our professional writers.

You are free to use it as an inspiration or a source for your own work.
Type 1 diabetes develops as a result of an autoimmune process that destroys beta cells, the insulin-producing cells in the pancreas. Insulin is a hormone that helps the body use glucose for energy. The beta cells of the pancreas make insulin. When the body cannot make sufficient insulin, it is administered by injection or through an insulin pump. Since inflammation is associated with autoimmune diseases, including type 1 diabetes, Piganelli, Greenwood, and Votyakova (2013) research explored the effect that antioxidants, molecules that reduce overall inflammation, have on patients with autoimmune diseases, such as type 1 diabetes. Piganelli, Greenwood, and Votyakova (2013) employed a manganese porphyrin catalytic antioxidant (MnTE-2-PyP5+, MnP) as therapy for type 1 diabetes since they have previously shown that MnP modulates diabetogenic immune responses. MnP decreases proinflammatory cytokine (small cell-signaling proteins that aid cell to cell communication in immune responses and stimulate the movement of cells towards sites of inflammation, infection and trauma) production from antigen-presenting cells (macrophages, dendritic cells and other cell types capture "self" or foreign antigens, enabling their recognition by T-cells) and T cells and reduces diabetes onset in nonobese diabetic (NOD) mice. To test the hypothesis that MnP may be affecting the redox-dependent bioenergetics of diabetogenic splenocytes, Piganelli, Greenwood, and Votyakova (2013) measured the effect of MnP treatment on glucose oxidation, fatty acid oxidation, and overall oxidative phosphorylation, among other immune cell metabolic processes. The results indicate that MnP treatment impedes diabetogenic autoimmune responses by restricting the metabolic pathways for energy production and affecting anabolic processes necessary for cell proliferation.
MnP in regulating autoimmunity
Regulating autoreactive immune cells in type 1 diabetes can reduce pancreatic beta cell destruction and affect T cell function in the case of the therapeutic transplantation of islets, which contain the endocrine (hormone-producing) cells, including alpha, beta, delta, PP, and epsilon cells. In NOD mice that spontaneously develop type 1 diabetes, self-reactive T cells are not completely deleted in the thymus, an organ of the immune system where T cells mature; some autoreactive T cells escape into the periphery. These T cells require aerobic glycolysis, the metabolic pathway that converts glucose into pyruvate and H+ and releasing free energy in the form of ATP and NADH, to effectively target and destroy pancreatic beta cells. Controlling this self-reactivity requires a reduction in immune cell activity, possibly by reducing glycolysis. Since beta cells contain low levels of antioxidants they are susceptible to damage by reactive oxygen species (ROS), which are chemically reactive molecules containing oxygen, such as oxygen ions and peroxides. They are a natural byproduct of metabolism. The catalytic antioxidant and ROS-scavenging properties of MnP can, through oxidation and glutathionylation of exposed redox-active cysteines, inactivate transcription factors, such as NF-kB (a protein complex that regulates the immune response by controlling transcription of DNA in response to stress, cytokines, free radicals, and other factors) in innate immune cells, thereby decreasing proinflammatory cytokine production. Furthermore, MnP inhibits the negative regulator of T cell function, metalloprotease-mediated lymphocyte activation gene 3 (LAG-3), which reduces CD8 T cell function and thereby enhances long-term allograft survival through cytoprotection of transplanted pancreatic islets in therapy (Piganelli, Greenwood, and Votyakova 2013).
MnP Treatment Prevents Type 1 Diabetes
It has been shown that MnP administration preventes type 1 diabetes onset in NOD mice and stopping MnP treatment reverses immunomodulatory effects, resulting in a return of diabetogenic potential in NOD mice. MnP inhibits Th1 effector function and blocks immune cell NF-kB activation, but it is unclear how it does so. It was shown that MnP treatment only minimally affects overall oxidative phosphorylation, but it significantly enhances glucose oxidation and decreases fatty acid oxidation. Using lactate production as an indicator of glycolytic activity, it was found that MnP treatment reduced aerobic glycolysis, which may be how MnP contributes to immune cell quiescence and stunted diabetogenic potential. Furthermore, MnP treatment decreases mTOR activity and c-Myc expression, which regulate Glut1 expression, a glucose transporter protein that enhances aerobic glycolysis. Downstream signaling targets of mTOR, such as p70S6K and 43-binding protein were also decreased upon MnP treatment.  The cumulative findings suggest MnP treatment contributes to decreased activation and delayed diabetes onset by lowering immune cell bioenergetics (Piganelli, Greenwood, and Votyakova 2013).
Conclusion and Limitations of the Study
Despite the promising results of MnP treatment on diabetes onset, recipients of MnP treatment developed diabetes on day 23. The lack of long-lasting tolerance against diabetes in MnP treated mice prompted Pignanelli's group investigate what was changing after treatment cessation in order to determine the requirements for effective MnP therapy. Although overall ATP production – a measure of glycolysis and oxidative phosphorylation – and mitochondrial complex proteins remain the same between control and MnP-treated mice, the transcription factor Nrf1 (a transcription factor important for biogenesis via glycolysis and antioxidant response elements) was significantly decreased after MnP treatment, which may explain the decreased cell growth. Overall, MnP treatment can control autoimmune type 1 diabetes by affecting immunological and metabolic processes by decreasing aerobic glycolysis thereby reducing the autoreactive immune cell activation and diabetogenic potential (Piganelli, Greenwood, and Votyakova 2013).
References
Greenwod M.M.D., Votyakova T., Piganelli, J.D. (2013). MnP Porphyrin Regulation of Aerobic Glycolysis: Implications on the Activation of Diabetogenic Immune Cells. Antioxidants Redox Signal, 19(16), 1902-1915.
Time is precious
don't waste it!
Get instant essay
writing help!
Plagiarism-free
guarantee
Privacy
guarantee
Secure
checkout
Money back
guarantee
Get a Free E-Book ($50 in value)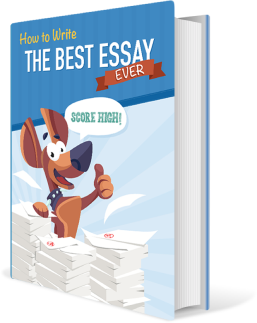 How To Write The Best Essay Ever!