The Role of Media, Technology, and Screen Time Within Students Lives, Essay Example
Pages: 9
Words: 2463
Essay
This Essay was written by one of our professional writers.

You are free to use it as an inspiration or a source for your own work.
Introduction
Have you seen the television commercial for the 2015 Chevrolet Equinox with built in wifi? If not, an explanation is necessary. Two families are taking a test drive, one family in the Equinox and the other family in a Ford Escape which does not have wi-fi. The commercial shows the viewer the children in the Equinox sitting in the back seat, silently watching a show on their iPad, behaving like good children, while the children in the Escape are yelling, screaming, and very rambunctious without the ability to use their devices that require Wi-fi. To begin our co-op discussion, I showed this commercial to my group to see what they thought. The responses were unanimous. How has society come to this? Children in the modern day and age need to be plugged in and looking at a screen at all times or else their mind and attention wanders. The day of students sitting in straight rows copying from dictionaries in the classroom remains a distant memory. The world that children are growing up in and learning in is ever changing due to the emergence of technology. Young students use technology for entertainment, to communicate, and even as a learning tool. At any given time, teens can be seen using their electronic devices to update statuses, text message, and even talking. This essay will discuss how Media, Technology, and Screen Time (MeTS) have negatively impacted the lives of children and adolescents with regards to social development, physical well being, and academic achievement. Computers, e-Books, smartphones, and tablets do facilitate student access to information resources that are not very costly and can engage students via interface which enables them to process various types of information in different ways. While there are several advantages and benefits that are derived from the integration of computers and other types of technology into the classroom, the adverse ramifications associated with using technology in the classroom that must be taken into consideration.
Benefits and Drawbacks of Technology in the Classroom: An Overview
There have been many heated debates about whether or not integrating instructional technologies in the classroom facilitate learning in a positive manner. Many pedagogues concur that it is worth the time and effort needed to properly implement them because they have seen positive change in student achievement. Those who implement it believe that by using technology in their classrooms they are also preparing students for the workforce world. Students agree that when technology is implemented into classroom activities they are more enthusiastic about completing the assignment. Other students agree that the activities are fun. Teachers agree that students are having fun and learning at the same time. According to Billings and Mathison (2011), using technology enhances student learning in two ways. First, it gets students excited about participating in the lesson. Secondly, it keeps them actively engaged in the lesson. To prove this, they conducted a study on a group of fourth graders in a camp in California. The students went to local museums and participated in various activities that were linked to California State standards. The students took a pre-test prior to participating in the activities. The students were then divided into two groups. The first group watched podcasts on their iPods before and after each day's activities. The podcasts reiterated the important information from the day's activities. They could view the information as many times as they choose. The students in the second group viewed the same video only one time prior to the activity and one time after the activity. Then all members of the group watched the video at one time, rather than alone on their own iPod. The researchers noted that the members of the first group were more excited about the activities than those in the second group. The pedagogues in the activities felt that students in the first group showed a higher level of retention and understanding of the material presented. Throughout the duration of the activities, all of the students took a post test on the materials presented. The students in group one achieved greater learning gains than those in group two. This study thus attests that when technology is properly implemented in the lesson plan, student learning and achievement was enhanced and the students were more engaged.
There are many challenging and frustrating obstacles that teacher must overcome in order to properly implement technology in the classroom. One of the greatest benefits of the use of technology in the classroom is that students are excited and active engaged in the lessons. However, some teachers still debate over when is it appropriate to integrate it into lesson plans. Teachers concur that some young students are just too young to have technology integrated. For example, "Teachers' concerned about technology tend to fall into two general categories: (1) concerns about their ability to use computers effectively and (2) concerns about the effects of the computers on young children and their education" (Bewick, and Thouvenelle, 2003). As such, this information poses the question of when is a child too young to have access to technology that enhances lessons in the classroom. They go on to dispel some common myths about using technology in the classroom. One of the more common ones is that so as long as the students are having fun, the computer is sufficient. Teachers must remember that they are still the experts in what is best for their students and must use the technology as a tool to enhance what they are teaching, not as another teacher. Being fully engaged enhances understanding and creates connections to the real world that will allow students to recall the information more readily. Also, in order to correctly implement technology, teachers must be properly trained and understand the use of it themselves.
Moreover, equipping classrooms with technologies such as high-tech computers or ensuring that the entire student body is all supplied with laptops yields high costs for schools. Moreover, beyond the initials funds needed to purchase technologies, maintaining technology networks is also quite pricey as software must constantly be updated and maintained. While some schools can implement policies in which students need to bring their own electronic devices, shifting the monetary burden on students and their respective families also poses a risk because many of them simply may not be able to afford it. In addition, the diversion of resources to equip schools with technology is another drawback of integrating technology in the classroom. Money is critical resource spent on technology, so a school may attempt to absorb extra costs by getting rid of other necessary and beneficial programs for the students such as the arts, drama, or music. Pedagogues would also have to spend time being trained in order to ensure that their computer skills are up to par, which takes time away from their training in important subject areas.
Beyond logistical drawbacks of technology in the classroom, they also suffer from limited learning due to the fact that they are more enthusiastic about examining an academic subject if they are asked to create a video clip or PowerPoint presentation over penning a typical essay. Young students most likely spend far more time and energy on creating the presentation over learning the information they are presenting. Enthusiasm and participation are not intrinsically linked within the learning process, and it is noted in the corpus of literature that electronic texts purchased on devices such as Amazon Kindle adversely impact student literacy and learning in comparison to the traditional printed book or textbook (Thompson, 2010). Students who use e-readers are unable to highlight important passages or take notes in the margins because of how complex doing so it. In addition, technology often distracts students even though it offers them easy access to information because of e-mail, games that come on devices, and text messages, among other modes of distraction that divert attention away from the subject the pedagogue wants them to be focusing on.
Technology and its Impact on the Social Development of Students
Interpersonal skills are required for critical thinking skills in students, which is why pedagogues need to establish a good rapport with students within traditional classroom settings. Consequently, the lack of person to person contact will undoubtedly deplete the social skills of students, especially since the classroom is a prime site of socialization for young children and adolescents. Many students nowadays prefer emailing, texting, or other forms of technology usage over a sit down conversation. The lack of this contact due to the over usage of technology can indirectly lead to student isolation and depression. Some youngsters spend their every waking moment on some form of technology, which results in them drifting away from friends and social interaction. It has been concluded that teens prefer the social lives they create on social media because they can become anyone they want. If they do not want to talk to someone, they can just log off. Being able to do this leaves them unable to handle conflict and be able to solve social problems. For example, "they can play many selves and none of these characters are any less real than what they think is their true self" (Turkle). A final complaint about technology and youngsters is that many never develop the concept of personal space because they constantly traverse boundaries in social settings and make people feel uncomfortable around them. However, all of these are minor issues that can be remedied with proper parent and teacher being watchful and teaching safe usage guidelines.
Technology and Physical Well-being: Impact on the Brain
Technology adversely impacts the developing child in many way, which is evident in escalating rates of physical and psychological disorders detected within both the educational and health systems. Overusing technology has been directly connected to rising diabetes rates and child obesity. Various medical diagnoses of anxiety, depression, sleep apnea, learning difficulties, impaired motor skills, and developmental delays are on the rise in pediatric circles due to the rapid advancement of technology both without and external to the classroom.
First, the use of technology leads to a short attention span for nearly everyone who is exposed to it. When we work online, our brains are constantly pressured to view large amounts of information and break that information down. This lack of patience is a common characteristic that describes the majority of people who are technology dependent. With the use of technology, people seldom have to wait for anything (Turkle, 2012, p.12). There are numerous examples of how technology has made processes almost instantaneous, which leaves students fidgety when they are unable to get something right away. I was observing in a teacher's classroom and the students were logging on at their computer stations to locate some information. I believe the teachers were teaching them how to use the computer as a research tool. Each student had a list of subjects and specific information that they must find in relationship to the subject. One particular student became very irritated because he did not want to read the directions given by the teacher. For each subject, the teacher provided written information about how to locate the information needed. Each student had three subjects they must find information regarding and the last subject they had to complete the search on their own without directions from the teacher. The student consistently went to the teacher trying to get her to do the search for him. After she sent him back to his station to complete the work on his own, he just sat there and watched other students complete their assignments. With this being said, I completely agree with Turkle's belief that computer usage does create short attention spans. Strasburger, Jordan, and Donnerstein added, "Children and adolescents spend more time with media than they do in any other activity except for sleeping" (2010). Accordingly, they believe that use of media takes away from the time students may be using to complete homework and sleep. Likewise, they believe that students are influenced by what they observe on social media sites (2010). Carr referred to a study that was conducted on people who use technology an extensive amount of time versus those that do not. The study concluded that those who used the internet the most were weaker in problem solving and critical thinking. I believe this is exactly what the young man was suffering from. He had all the information he needed at his fingertips, but he did not know how to use his brain to decipher the information.
Conclusion
The use of technology gives teachers a resource in their classrooms that can enhance the learning experience of students. However, teachers must be mindful that technology is just a tool to enhance what they are teaching. It should never take the place of the teacher when implemented because pedagogues as experts must decide which tool is appropriate for each child. Technology continues to negatively impact the literacy of students in addition to their social development and overall physical well-being.
References
Billings, E., & Mathison, C., (2011). I get to use an iPod in school? Using technology based advance organizers to support the academic success of English Learners. Journal of Science Education Technology, (21), 494-503.
Car, N. Is google making us stupid?
Ernest, Causey, Newton, Sharkins, Summerlin & Albaiz (2014) Extending the Global Dialogue About Media, Technology, Screen Time, and Young Children, Childhood Education, 90:3, 182-191.
Strasburger, Jordan, & Donnerstein (2010). Health effects of media on children and adolescents. Pediatrics, 1(125), 756-767.
Thompson H. (2010). Merchants of Culture: The Publishing Business in the Twenty-First Century. United States: Polity Press.
Tsantis, A., Bewick, C., & Thouvenell, S., (2003). Examining some myths about computer use in the early years. Young Children on the Web. 1-9.
Turkle, S. (2004). How computers change the way we think. The Chronicle of Higher Education, 50(21), 10-15
Time is precious
don't waste it!
Get instant essay
writing help!
Plagiarism-free
guarantee
Privacy
guarantee
Secure
checkout
Money back
guarantee
Get a Free E-Book ($50 in value)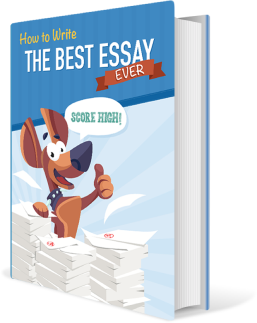 How To Write The Best Essay Ever!