The Role of Personal Accountability in Reforming Culture and Behavior, Essay Example
Pages: 5
Words: 1405
Essay
This Essay was written by one of our professional writers.

You are free to use it as an inspiration or a source for your own work.
In the Financial Services Industry by Christine Legarde
The onset of the international financial crisis between the years 1997 to 2007 has set the financial industries at a panic. It could be understood that somehow, this aspect of financial crunch served as a wakeup call for those who are within a determinable course of growth; specifically entailing control on how the modern financial systems established after the crisis would be somewhat directed to a better path of advancement (Madura, 2007). Christine Legarde, Managing Director of International Monetary Fund, gave an informative and directive speech that made a definite indication on how the past crisis could be avoided. In her speech, she made mention of at least three pillars of successful modern financial operations. The pillars included improved regulations on financial operations, robust governance systems followed by institutions enjoined in the international financial industries and improvement on the recognition of the value of individual accountability.
Among the three pillars, Legarde placed specific attention to the third one; individual accountability. She made mention that when it comes to the determination of problems, what the past investigators of the crisis saw was that of the involvement of the institutions into the problem. While institutions had a distinct engagement in the wrong procedures incurred especially in terms of managing investments, the failure to seek understanding on how individual accountability is recognized has been further pointed out to be an important part of the process of resolving the issue. Legarde was very specific in creating a visual indication that places individual accountability at the front line of the operation of creating a workable resolution to the problem.
The topic in itself is indeed reflective of the overall condition of development that the international financial industries are aiming to engage in. Relatively, no one wants a repetition of the international crisis that occurred in the past. True, this means that when it comes to dealing with financial issues, the need for institutions to stand as a united unit is essential; however, the role of each individual should also be given particular attention to. The problem, according to Legarde, started out simple; individuals involved in the investment industries were less careful about how they entered in risky transactions, which later on affected the whole function of the institutions, thus making a distinct impact on how the whole organization faced particular issues in accordance to what has occurred as they entered the different systems of financial transactions they hoped to gain profit from.
The engagement on investment does include risks as part of its basic issues. While risks cannot be avoided in the field of financial management, Legarde admits, these risks could be reduced accordingly. In her speech, she points out that individuals ought to be considered as separate entities who have the capacity to operate apart from the institutions they are engaged with. Constructively, each person makes up a group, hence imposing that the action and decision of one affects that of the others in a chain reaction. In a way, Legarde insists that when it comes to dealing with huge problems, it is much better to deal with the situation through a step-by-step manner as if trying to start the analysis from the very roots of the problem; in this case, the individual.
The simplification of the situation [being directed to individuals as they make decisions and affect the overall position of the organization they are engaged with] is expected to make a definite mark on how the modern ways of dealing with financial issues could be handled from the base-point of the tumultuous situation. Question is, what really is the value of individual accountability? What does it stand for? And how does its recognition resolve the possible assumptive emergence of a financial crisis compared to that of the past? These questions were duly answered in the speech of Legarde, imposing a more defined pattern on how investment issues could be resolved in light with the desire to make a more extensive pattern of focusing on individual actions, decisions and transactions completed by each person.
Individual accountability simply notes that every person should be heled accountable for his actions (Gandolfo, 2002). In the case of international finance, it was found out through studies and investigations that the problems have risen because of the unwarranted actions of individuals which has gone far especially in involving the whole institution into the developing problem. In line with this understanding, the US Department of Justice, as presented by Legarde, has already improved its rules relating to the forceful pursuit of individuals who may have incurred specific wrong doings especially in consideration with both criminal and civil liability cases (Gandolfo, 2002). This process has developed a more focused manner by which individuals are being held accountable for their actions.
Unlike in the past, individuals are now to be held responsible for their actions. They will not be cushioned by their organizations nor would they be able to take cover from the policies that their organizations recognize. In this manner, no one is to be set away from the possible vindications offered through organizational support. Each person is to be viewed as a separate entity understood to have a personal value for decision and recognition of the responsibilities he has in consideration with the decisions that he makes. The transactions he engages in would be held under his responsibility; in a way, since he has engaged in such a form of transaction, it would be viewed that he knows the risks connected to it, as well as that of the procedural considerations related to it.
This topic from Legarde is indeed eye opening. In her presentation, she seamlessly provides a more defined pattern of development on how each person ought to be given proper assumptive form of individual support while also being assisted to take caution on the decisions they may especially in connection with financial management operations. In a way, it is envisioned that financial risks would be reduced down as it would be seen to have a more valuable course of identification; especially as each person is given the chance to mandate a more extensive course of control on how their financial assets are to be invested and managed accordingly.
The timeliness of this topic is largely given specific attention to. In the course of this speech, her argument is directed towards reducing risks under the most simplified form of resolution. While each person is considered a valuable part of the transaction, each individual is also considered to be fully accountable for what he does, what he decides upon and how he reacts on it (Pilbeam, 2006). Effective as her suggestion is, Legarde's concern over the utilization of individual value as a form of protection used by individuals and entities entering into investment transactions become largely connected to how international financial issues could be resolved accordingly. True, as individuals become more concerned on how they handle their personal reputation in the industry, it would be less likely that they would engage in scrupulous acts that could serve as a contradictory factor to the personal value and reputation that they are aiming to build.
Work Cited
Gandolfo, Giancarlo (2002). International Finance and Open-Economy Macroeconomics. Berlin, Germany: Springer.
Pilbeam, Keith (2006). International Finance, 3rd Edition. New York, NY: Palgrave Macmillan.
Madura, Jeff (2007). International Financial Management: Abridged 8th Edition. Mason, OH: Thomson South-Western.
Time is precious
don't waste it!
Get instant essay
writing help!
Plagiarism-free
guarantee
Privacy
guarantee
Secure
checkout
Money back
guarantee
Get a Free E-Book ($50 in value)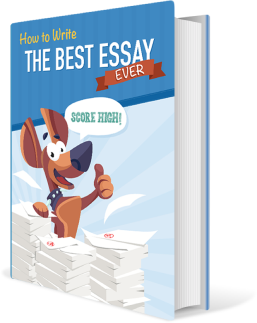 How To Write The Best Essay Ever!