The Role of Universities in the Transformation of Societies, Essay Example
Pages: 4
Words: 1204
Essay
This Essay was written by one of our professional writers.

You are free to use it as an inspiration or a source for your own work.
Introduction
The relationship between education and social change is research area that is not widely covered by related literature. The below paper – using the vision and mission of Walden University – will examine how teachers, educators, and universities can become change agents to positively influence the society. The author will attempt to examine what contributes towards making a positive social change, as well as its methods used within Walden. While Walden's  policies and impact report will be reviewed in detail, it is also important to note that the study will focus on the value of knowledge obtained through courses in creating positive social change.
Literature Review
The Definition of Positive Social Change
Before reviewing related theories regarding positive social change in education, it is necessary to clarify the definition. The Faculty Handbook of Walden University (2001, p. 4)  states that social change is "a deliberate process of creating and applying ideas, strategies, and actions to promote the worth, dignity, and development of individuals, communities, organizations, institutions, cultures, and societies. Positive social change results in the improvement of human and social conditions". The author of the current study will use the above definition's assumptions when referring to positive social change.
Theories and Research
Dugan (2006) created a relevant review of the social change model among college men and women. The study covered the leadership style differences of men and women, while reviewing the role of interpersonal and task oriented approaches of leaders. The author found that  transformational leadership is more effective in delivering social change projects than transactional. Gaining the commitment of others in order to implement programs that create a positive impact for societies and empowers communities is not possible without clearly  communicating values, vision, and mission.
Maughan, Teeman & Wilson (2012) found that the main factors influencing change were "leadership, planning and preparation, practice development, and M&E (monitoring and evaluation)". Practice development and leadership skills can be obtained through a well-designed course that is built around social change and a strong mission.
Brennan, King, & Lebeau (2004) highlights the fact that universities can have a transformative role in the society. The authors (Brennan et al., 2004, p. 56) found that "it could be argued that universities contribute as much to social reproduction as they do to social transformation". The main methods of universities used to create positive social change were: promoting equality, and empowering students.
Fullan (1993) argued that teaching is a moral profession, therefore, their personal vision-building capabilities are the main drivers of creating social change within the classroom, which can be later spread through the society. The author (Fullan, 1993) calls for a "new professionalism" among teachers and educators, and states that "moral purpose and change agentry are implicit in what good teaching and effective change are about" (p. 11).
Walden's Mission, Vision, and Policy Alignments
As it has been confirmed by the above literature review, universities' mission and vision has a great impact on students' and other stakeholders' ability and willingness to contribute towards social change. The mission and vision statement of Walden University, and their alignment with policies will be reviewed below.
Walden defines itself as an international online learning community, with a mission that enables the university to provide "diverse community of career professionals with the opportunity to transform themselves as scholar-practitioners so that they can effect positive social change"(Walden, n.d.  Web). The vision of the university  also focuses on helping students gain a valuable education that successfully contributes towards the "greater global good". (Walden, n.d.  Web).
The social impact report of the university (2014) signifies that both younger and older individuals can have an important role in creating and nurturing social change. The university's research also highlights that the majority of people who engage in positive social change, such as charitable giving and volunteering feel that they have a major or moderate impact on social justice and improving themselves. As the previous literature review has confirmed, education can empower individuals to become change agents, through acquiring essential skills that aid them when being involved in community projects.
Walden's policies and guidelines for promoting social change (Walden, n.d. Web) focus on empowering and supporting students to become not only knowledgable, but also people who can make a difference in communities. As the website (Walden, n.d. Web) confirms: " we give them the knowledge and skills to apply what they've learned in the classroom to the real world and make a difference in their lives and their communities".
It is evident that the policies and course designs of Walden University are well aligned with the main vision and mission of the organization. Through providing scholarships and equal opportunities for all students, the university leads as an example for creating knowledge that can become a vehicle for social change.
Haber & Komives (2009) reviewed universities' mission statements and the impact of involving students in leadership projects in order to determine which skills are the most valuable for educating individuals and creating shared knowledge that can lead to positive social change. Student leadership programs were found to be effective for enhancing personal development, creating one's own mission, improving social and political awareness, as well as communication skills and personal/social responsibility. Taking a look at the curriculum of Walden for the Social Work and Human Services degree course, it is evident that the learning materials focus on current pressing social issues, while they are also designed to encourage students to take part in leadership programs that can help them determine their field of work for the future and obtain relevant knowledge about the social change needed. It also focuses on helping students develop advanced problem-solving skills that help them identify solutions for complex issues.
Summary of Findings and Conclusion
The above review of related theories and research, as well as the thorough examination of Walden's mission, vision, policies, and course design has revealed that the university is committed to empowering students through relevant knowledge, therefore, the university clearly acts as a vehicle for social change. One of the strengths of the education provided by Walden is that it does not only provide theoretical knowledge, but also hands-on experience, by involving students in leadership programs. In the future, through education, the author expects to gain a better understanding of social issues related to the area of study, and would like to learn more about implementing transformational leadership in their field of work, in order to promote social justice, equal opportunities. Further, the course provided by Walden also helps students understand the process of creating and communicating a vision, engaging with stakeholders, and gaining commitment, which is necessary for successfully creating lasting, positive social change.
References
Brennan, J., King, R., & Lebeau, Y. (2004). The role of universities in the transformation of societies. Synthesis Report. Centre for Higher Education Research and Information/Association of Commonwealth Universities, UK.
Dugan, J. P. (2006). Explorations using the social change model: Leadership development among college men and women. Journal of college student development, 47(2), 217-225.
Fullan, M. G. (1993). Why teachers must become change agents. Educational leadership, 50, 12- 12.
Haber, P., & Komives, S. R. (2009). Predicting the Individual Values of the Social Change Model of Leadership Development. Journal of Leadership Education, 7(3), 133-166.
Maughan, S., Teeman, D., & Wilson, R. (2012). What leads to positive change in teaching practice?. NFER.
Walden University.  (2014) Social Change Impact Report. Retrieved  from <http://www.waldenu.edu/~/media/Files/WAL/about/scir/2014-social-change-impact-report.pdf>
Walden University. (n.d.)  Website.  Retrieved from <http://www.waldenu.edu/>
Time is precious
don't waste it!
Get instant essay
writing help!
Plagiarism-free
guarantee
Privacy
guarantee
Secure
checkout
Money back
guarantee
Get a Free E-Book ($50 in value)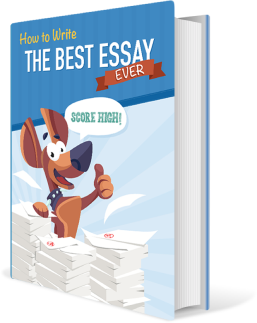 How To Write The Best Essay Ever!