The Rowlandson Story, Essay Example
Pages: 3
Words: 706
Essay
This Essay was written by one of our professional writers.

You are free to use it as an inspiration or a source for your own work.
Dear Cousin,
I hope this letter finds you and your family well. I think of you often, dear cousin, and remember the time during our youth we spent together. Your constant companionship was very valuable to me. When I read in your last letter of your plans to emigrate I was at first filled with excitement and eagerness at seeing you again. But eager as I am to have you with me, I feel as though I must be honest with you and tell you fully of the misfortune and horrors that us living on the northern frontier of the English colonies have been beset with.
As I write to you now I think the snows are finally done and the winter season passing now. A good thing it is too, since we have not had vegetables for over a month. Mind you, we planned for a long and heavy winter, but not for the constant Indian raids on our stocks. The heathens like to swoop down on the stockpiles at night. They come on horses, galloping around and around the barns, the horse's hooves pounding the ground and stirring up a tornado of dirt to swirl around them as they fire their guns into the air and whoop and holler in their heathen tongue just daring someone to come out and try to protect what is ours. They no longer fear us, they challenge us instead. No one dares to emerge to meet their challenge. Old Man Keller did one week ago and the godless creatures shot him down and took his scalp. That is what they do, take the scalp from those they kill as trophies. Their whooping and calling was louder than ever the night they scalped Old Man Keller and my youngest daughter has not slept a night through since.
We heard tell a whole army of them descended on Sawyer Town and slaughtered all the good Christians there, men, women, and children alike. It's said they took three captives, but no one has heard word of them yet. That is the other thing they do. If you're not killed and scalped, you're taken captive. Though I have heard peculiar talk of a few English that manage to live among the heathens as captives, meager existence as it must be. For our part the town has increased defences. Mainly boys wanting to prove their manhood, but it's working so far since we've had no more disturbances since Keller's death.
But spring is coming and spring always brings new beginnings and hope. Now that the snows are gone the English army will increase their patrols. There are supposed to be peace talks between the army and the heathen chieftains. Maybe spring will bring an agreement and the black devils will retreat across the river and stay there. I believe they must know their time as master of this place is coming to an end, that their raids are last attempts to keep us frightened and weak. They will see the boats that come in the mild seasons, the numbers of Christian people they bring and know they cannot last here much longer this way.
Which is why, though life is perilous here now, I urge you to continue with your plans to emigrate. I believe we will soon be delivered from the torment of these black devils and there will be only the battering winters to battle, something that we together can surely handle cousin. The ground is fertile here and we'll soon set the crops. Land, my dear cousin, so much land to be had is out here. Together we could have a farm beyond what either of us has ever imagined. When the heathen threat has passed, and it will soon I know it, we will not have to worry about raids or the danger of our men and boys alone in the fields. It is hard to see at the moment, but civilization will prevail here. Come dear cousin and help us conquer this harsh place and we will reap the reward together. Send word to me of your passage and we will meet you. Be safe on your journey, my prayers are with you.
Sincerely,
Your name
Time is precious
don't waste it!
Get instant essay
writing help!
Plagiarism-free
guarantee
Privacy
guarantee
Secure
checkout
Money back
guarantee
Get a Free E-Book ($50 in value)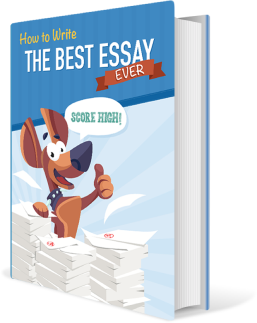 How To Write The Best Essay Ever!