The Security in the Cloud Storage, Research Proposal Example
This Research Paper was written by one of our professional writers.

You are free to use it as an inspiration or a source for your own work.
Overview of the Research
Cloud data storage systems have evolved in recent years to enable the ease with which users could transfer information to one another. However, to ensure that customers would be satisfied with these services, it was necessary to improve both the integrity of the data and the related security. According to the literature, "A number of techniques have been proposed for data integrity auditing with focuses on various practical features, e.g., the support of dynamic data, public integrity auditing, low communication/computational audit cost, and low storage overhead" (Yuan 1). It is therefore necessary to gain an understanding of the information issues by recent publications to determine how cloud data sharing services are being improved with regards to accessibility and safety.
Research is constantly conducted to determine how to best optimize cloud computing systems. Despite modern innovations, there is a need to add to an understanding of existing technology in a manner that will help contribute to file sharing and enhanced safety. Therefore, it is important to gain an understanding of the currently technology and problems facing modern innovation that serve as barriers to prevent developments and that would help technological advancement.
Positioning of the Research
A recent study found that a novel integrity auditing scheme could be implemented for cloud data sharing services in a manner that is "characterized by multiuser modification, public auditing, high error detection probability, efficient user revocation as well as practical computational/communication auditing performance" (Yuan 1). It was found that this method was effective against user impersonation attacks, could implement batch auditing of tasks, and allow for integrity with a constant computational cost of 340 ms on PC. This demonstrates that cloud technology is constantly improving to address the needs of consumers.
Other groups are attempting to determine how to balance the efficiency and security aspects of cloud computing. Researchers argue that many modern solutions to this problem do not resolve the issue of collusion of the cloud storage server and that it is therefore necessary to make modifications to the computing system on this basis. To resolve this problem the team developed a server design based on the our scheme definition. According to the discussion related to their testing, the "scheme supports the public checking and efficient user revocation and also some nice properties, such as confidently, efficiency, countability and traceability of secure group user revocation" (Jiang 1). It is important to consider that many of the studies focusing on this type of computing are highly recent. Therefore, it is essential to collect the information retrieved from these undertakings and determine how and when they will be implemented to improve cloud computing. Furthermore, it is also important to understand the work that is currently taking place and has yet to be reported because this will further modify our understanding of the current utility and the future of this technology.
Jiang's previous paper describes his attempts to create a cloud computing system that integrates integrity assurance. To resolve some of the issues that have been reported using previous cloud computing systems, the team aimed to design a system that would be composed of three essential components, including the "cloud server, group users and the third-party auditor (TPA)" (Yuan & Yu 2). It is expected that the TPA will be utilized to detect corruption and then report these errors to the group's users. In the particular design proposed by Yuan and Yu, data could be either uploaded by the master user or the other users within the group. This allows for a greater utility for sharing data because the system will be able to detect corruption independently of the individual responsible for adding the data. This is important because this is the predecessor to systems that will allow for the incorporation and sharing of data on a larger sale. Yuan and his team are currently working on this aspect of the system's utility and it is likely that they will be able to further develop their cloud computing system in the next several years to come.
In a majority of publications discussing the safety of cloud computing, researchers have found that the TPA serves as an invaluable way to serve as a checkpoint for data. Generally, security systems are implemented by attaching signatures to blocks in the data and data integrity therefore becomes dependent upon the correct nature of these labels. The TPA, in addition to these checks, acts as a data verifier to check the security of the information without needing to download all of the data that is being spent. This is also known as public auditing and can be used to ensure the security of files when they are being sent between one or more users. This knowledge therefore increases the utility of information sharing processes. Overall, the amount of work that has attempted to find ways to preserve privacy on cloud computing systems is significant. Authors who recognize this utility are therefore saddened to claim that "none of the previous works, including our own, considers the efficiency of user revocation when auditing the correctness of shared data in the cloud" (Wang et al. 1). Therefore, this consideration will need to be implemented in the continued development of cloud computing systems. This will make the systems more user friendly, safe, and efficient.
Some professionals have been using the One Ring to RUle Them All" (Oruta) scheme "for privacy-preserving public auditing process". In particular, this method takes advantage of the use of ring signatures in to verify metadata. These researchers believe that improving the traceability features of the cloud computing system will be beneficial because this will also improve security. The TPA could be used as an important part of the process. However, the authors criticize the work conducted by Wang et al. by stating that "current public auditing solutions mentioned above only focus on personal data in the cloud" (Vinoth et al. 427). There is therefore a need to generate a more comprehensive understanding of the information that is shared using the cloud in addition to user identity. This information could be used to help researchers build more secure systems that could be utilized to transfer more highly sensitive data.
Additional publications suggest the use of both the TPA and Block Authentication Tag (BAT) to fully accomplish the data integrity auditing. Overall, it is important to consider that the use of multiple techniques could be implemented to achieve security needs. According to the literature, it appears that the TPA is an important component of this process, but there is also a need to determine additional security measures to ensure that it is more challenging for attackers to be able to bypass these measures and gain access to the data. One problem proposed with using BATs are that "the computation of the BATs is also very large for the data owner, especially for the cloud storage service supporting data dynamics, the cloud user need to recalculate the BATs for every data dynamic operation" (Zhang & Zhao, 2015). It is therefore necessary for researchers to determine how to bypass these problems in order to achieve maximum security for cloud computing servers. The authors propose that future researchers attempt to find a solution to this problem because it will inherently increase the security of the cloud computing system.
Research Design and Methodology
Computing practices will be improved by closely examining the research that has been conducted in the field in addition to the underlying proposed issues surrounding this research. One of the major trends in cloud computing technology is the integration of the TPA, which can be used to improve security. Therefore, the TPA will be incorporated into my system. Other professionals argue that the implementation of a BAT could be used to support this security provided that the problem of recalculating BATs for each data dynamic operation could be reasonably resolved. This will therefore be a component as well. In developing my system, a focus will also be on implemented new or existing technologies in a manner that will also promote efficiency. This will allow the cloud computing system will be able to benefit significantly from these changes. It is important for this to be done quickly. This will help additional developers prepare for the next step with the understanding of the information that currently exists to help contribute to their research.
Works Cited
Jiang T, Chen X, Ma J. Public Integrity Auditing for Shared Dynamic Cloud Data with Group User Revocation. IEEE Computer Society. Retrieved from http://www.computer.org/csdl/trans/tc/preprint/07004787.pdf
Kamalam GK, Neka B, Jamunadevi E. Secure and Efficient Privacy Preserving Public Auditing Scheme for Cloud Storage. International Journal of Computer Network and Security(IJCNS), 7.1(2015: 1-8.
Vinoth P, Jothi M. Centralized Data Verification Scheme for Encrypted Cloud Data Services. International Journal of Modern Trends in Engineering and Research, 1.711(2014): 426-432.
Wang B, Li B, Li H. Public Auditing for Shared Data with Efficient User Revocation in the Cloud. 2013. Web. 30 August 2015. <http://iqua.ece.toronto.edu/~bli/papers/bwang-infocom13.pdf>
Yuan J. Public Integrity Auditing for Dynamic Data Sharing With Multiuser Modification. Information Forensics and Security, IEEE Transactions, 10.8(2015).
Yuan J, Yu S. Public Integrity Auditing for Dynamic Data Sharing with Multi-User Modification. 2014. Web. 30 August 2015. <http://iamjiawei.me/papers/infocom14-full.pdf>
Zhang J, Zhao X. Privacy-Preserving Public Auditing Scheme for Shared Data with Supporting Multi-function. Journal of Communications, 10.7(2015).
Stuck with your Research Paper?
Get in touch with one of our experts for instant help!
Messenger
Live chat
Time is precious
don't waste it!
Get instant essay
writing help!
Plagiarism-free
guarantee
Privacy
guarantee
Secure
checkout
Money back
guarantee
Get a Free E-Book ($50 in value)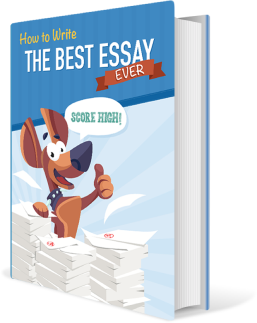 How To Write The Best Essay Ever!