The Shoe Is on the Wrong Foot: Zirin's Support of Sports as Heroic Resistance, Essay Example
Pages: 4
Words: 1225
Essay
This Essay was written by one of our professional writers.

You are free to use it as an inspiration or a source for your own work.
History ignores African American strength and partnership with other racial groups in the past. The prevailing white culture historically kept African Americans in the public eye as a complex and insulting puppet show which ultimately bolstered the African American claim to equality as more than a debate about what was right but as a proof that every right had been earned. This represents a service to mankind as a single race- instead of an 'us' versus 'them' mentality; African American heroes serve a higher purpose than petulant resistance. They serve justice and equality in practice, a purpose which Zirin's skillful writing acknowledges almost as an afterthought. Zirin's readers close the book on a note of social and racial contradictions engaged in by a diverse bunch of people; the author had only to look to the military to locate metaphorical and literal victories in African American resistance.
Our readings in What's My Name Fool? Sports and Resistance in the United States begin with a one-sided case study of famous groundbreaking ball player Jackie Robinson. Zirin cites Robinson's personality as the source of his resistance, a product of necessity to reach his goal to play professional baseball. Talented or not, Robinson experienced greater persecution from his fellow African Americans for his strong stance and could have been barred from the league at any time. (18-20) Previous African American public heroes encountered the same harassment and endangerment and were often barred from achieving what they had earned. In other words, non-athletes fought greater and more dangerous battles. For example, as a potential US Navy Diver, African American Carl Brashear received death threats, and Navy officers arbitrarily forced his failure. He graduated, continued to deal with this racism, and shattered more expectations as the divers' first amputee and a master chief at that, a high rank to achieve. (Jackson 14-16) Robinson's importance exceeded his personality; he played baseball so well that he could not be ignored, a fact that Malcom X exploits to unfairly label him an 'establishment hero.' (Zirin 19)
Robinson embraced military service after he joined the army during World War II and experienced many run-ins with white racism while in the uniform. More than ten years before a similar, widely-reported act by Rosa Parks, Robinson refused to sit in segregation on military buses. He later beat a white officer for blatant slurs against himself and a fellow soldier. (Zirin 24) Zirin cites these examples as a warning that Robinson's participation in the Civil Rights movement would not have happened if he was not a famous athlete. If he had not been a famous athlete, perhaps the military and the newspapers would not have been so eager to sweep this act of resistance under the rug. Also, this action produced two court martials which left a permanent, official record of the constant racism against intelligent, strong, patriotic men, a history which many would like to forget today.
Muhammad Ali- formerly known as Cassius Clay- refused the draft because he didn't believe in the cause. This heroic refusal did much for civil liberties but weakened society as a whole. Democracy allows independent thought, but the will of the majority rules. If white northerners during the Civil War shared Ali's view that the men whose freedom was threatened should fight without outsiders' support, then slavery- along with its oppressive structure- would likely still exist today. (Zirin 56-58) Although Ali's argument against an involuntary military draft supported the values of this country, his underlying reasons- that it was not his problem- make him seem less the hero than his initial strong stand did. Ironically, men of a similar stance created their own militant groups which only allowed aggressive, resistant questions, groups like the Black Panthers. Still, this resistance to conventional thinking produced other athlete-heroes from the Olympics: Lee Evans, John Carlos, and George Foreman.
Ali's unquestionable assumption that he would be harassed and endangered accurately represents the climate of the time. However, as pointed out in the example of Carl Brashear, military service frequently provided the greatest opportunity to counter expectations and break social barriers.  African Americans and Caucasians fought together during the Civil War. Their participation in the Union efforts However, African American service to the Confederacy rarely enters a conversation of the Civil War- except as an example of the virtual brainwashing of the former slaves. The African American Confederate soldier became a "servant, cook, common laborer, skilled laborer…soldier… and even spies…and in many cases those who were not freedmen continued to serve even after their master's demise." (Jackson 1)
African Americans during World War II also proudly filled these military roles. Sailor Doris Miller started in the galley crews, preparing food on the USS West Virginia. When the Japanese airplanes attacked Pearl Harbor, Miller's ship took damage and its guns went unmanned until he stepped in and shot enemy planes down with a machine gun which he had never even been trained to use. (Chester 31-32) Like Zirin, this author argues that the legend built around the African American heroes makes historic inequality worse when the truth is not wholly represented. In the 1940's, the general public did not hear anything about 'negroes' in sports, so the idea of famous African American athletes was moot.
The best example of where African Americans stand can be found in the story of athlete Pat Tillman, who refused hundreds of sponsorship offers, endorsements, and special assignments and became an Army Ranger. (Zirin 141-145) Tillman became a symbol of post-9/11 patriotism, a superhero in the mold of what Captain America was to World War II. His legendary actions embellished because of his sensational decision to turn down a $3.2 million contract and instead go into one of the grittiest gigs in the military, special operations. The military suppressed reports of previous mistakes by Tillman's commanders, and ultimately the tragic mistake of friendly fire ended Tillman's life. (Coll)
The treatment of African Americans remains biased, and the support of social and racial separation hurts the cause of real equality. Zirin agrees with this view but presents the idea that the athletic contributions of African Americans brought their rights into the public view in a heroic, favorable light- even when met with widespread scorn. However, the Civil Rights efforts which continue today do more to further an awareness of inequality than athletes, who increasingly make the news for their steroids, drugs, and sex scandals- regardless of race, yet even that movement fails to see the importance of a complete record. Despite other failures, the military- with its tedious, complete record-keeping and public accountability- provides the greatest stage for the positive advancement of equal rights. As Jackie Robinson's major league champion once asked, "You have the skills, but do you have the guts?" African American military service represents an equal capacity for intelligence, loyalty, bravery, and to fight for the rights of all races- both nationally and globally.
Works Cited
Chester, Robert K. " 'Negroes' Number One Hero': Doris Miller, Pearl Harbor, and Retroactive Multiculturalism in World War II Remembrance." American Quarterly 65.1 (March 2013): 31-61. 3 October 2013. Print.
Coll, Stephen. "Barrage of Bullets Drowned Out Cries of Comrades." The Washington Post Online: 5 Dec. 2014. Web. <http://www.washingtonpost.com/wp-dyn/articles/A35717-2004Dec4.html>. 2 November 2013.
Jackson, Hubert C. Answering the Call to Serve. Pittsburgh: Dorrance Publishing, Inc., 2009. Print.
Zirin, Dave. What's My Name Fool? Sports and Resistance in the United States. Chicago, IL,: Haymarket Books, 2005. Print.
Time is precious
don't waste it!
Get instant essay
writing help!
Plagiarism-free
guarantee
Privacy
guarantee
Secure
checkout
Money back
guarantee
Get a Free E-Book ($50 in value)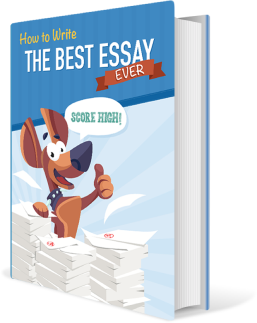 How To Write The Best Essay Ever!