The Sinking of Enron, Term Paper Example
This Term Paper was written by one of our professional writers.

You are free to use it as an inspiration or a source for your own work.
Introduction
From the 1990's until the fall of 2001, Enron was a famous company throughout the business world and was known as an innovative technological powerhouse. The sudden fall of Enron at the end of 2001 shattered not only the business world, but also the welfares of its employees and the people that believed that its soar to greatness was genuine. Its collapse was followed by a series of revelations on how it manipulated its success. Enron shocked the world by moving from being the U.S.'s most innovative company to the U.S.'s biggest bankrupt corporate at its time. At its peak, Enron was the 7th largest corporation in the U.S. This gave the perception that it was a steady company with good revenue. But this was not the case since a large part of its profits were made of paper. The actualization was through a masterfully designed accounting and morally questionable acts by executives and traders. Big debts and surfacing information regarding hiding losses gave the company intense problems, and towards the end of 2001, it was declared bankrupt under Chapter Eleven of the U.S. bankruptcy code. In addition, many of its executives were indicted on various charges, and most of them the sentence was imprisonment.
The Rise of Enron
Enron was established by Kenneth Lay in 1985 after merging the Internet and Houston Natural Gas. During the early 1990s, Lay helped in initiating electricity selling at market prices. Later on, the U.S Congress enacted the legislation to deregulate the selling of natural gas. The resultant markets enabled traders like Enron to market energy at escalated prices. It significantly saw the increment of Enron's revenues (Li 39). In 1992, Enron became the biggest marketer of natural gas in the U.S., and its natural gas trade earned it more than $122 million. From the beginning of the 1990s until 1998, the company's stock had increased by 311%. Nevertheless, the stock rose by 57% in 1999 and by 88% in 2000, as compared to a 21% rise and a 10% reduction in the index within the same years. By the end of 2000, the stock price of Enron was$83 and its market capitalization was more than $60 billion. This was six times book value and 70 times earnings, which was an indication of positive future prospects and high expectations of the stock market (Baker 457).
Causes of Enron's downfall
The company's complex financial statements and reports were confusing to analysts and shareholders. Also, the corporate unethical practices and complex business model required the company to use accounting limitations in order to modify the balance sheet and misrepresent earnings to indicate favorable performance. Combination of all these issues ultimately resulted in the company's bankruptcy. Notably, the majority of these issues were perpetuated by direct actions or indirect knowledge of the Executives, including Lay, Andrew Fastow, and Jeffrey Skilling, among others. This is because Lay was the company chairperson in the last years towards its collapse, and approved the actions of Fastow and Skilling without even inquiring the details. Skilling focuses on meeting expectations of Wall Street through applying accounting based on the market value. His mark-to-market accounting was constantly inflated and always pressured company executives to come up with new ways of hiding the company's debts. Fastow, with the help of other executives, developed complex financing structures, and off-balance-sheet techniques, as well as bewildering deals. Only a few people could comprehend them.
Mark-to-market accounting
The application of the mark-to-market ultimately backfired. The company's aggressive accounting technique had corrupted Enron's accounting books and allowed the company to be far too optimistic in its assumptions regarding the future profits. Cash is a necessity for any organization to run, and Enron was not exceptional. Since Enron had paper revenues, by the mid-2001, the company came to the real conclusion that the cash crisis had struck it.
The Enron Culture
In Enron, bonuses and incentives in the form of cash or stock options came in bundles, if one was good enough or considered one of the money makers. This mentality made Enron a very competitive workplace. Everyone was in a rush to secure deals because right after a secured deal, they accomplished substantial bonuses despite the consequences of those deals. This became a problem since there were many projects being made, but no follow-ups. No one wanted to be responsible for a done deal; they just wanted to close it and get their bonus. The performance review committee was also a factor why employees at Enron were very aggressive. It enhanced a culture that replaced collaboration with competition within the organization (Sherman 25).
Special Purpose Entity
Andrew Fastow established multiple SPEs so as to fabricate earnings and hide losses. Some SPE's included Chewco, LJM1, Raptor, and LJM2. When news regarding the debt hiding surfaced, the company's stock commenced to fall, and various SPEs began to crumble as a consequent of the drop in Enron's stock price. For an SPE to be legal, they have to satisfy 3 requirements. They include; at least 3 per cent of the equity had to be obtained from outside investors (that means, not-Enron), and the entity could hardly be controlled by Enron. Third  Enron was not liable for any loans or other liabilities. An internal assessment of the SPEs illustrated that they were not independent. Since they were run by Enron employees, in which LJM was run by Andy Fastow and ChewCo was run by Kopper (Petrick and Scherer 46). Thus, they had to be revealed in the company's financial statements depressing debt levels and earnings severely.
Key players
Enron comprised of talented and bright employees, who thought they are very smarter than others, which made them assume they could get away with financial crime. Jeffrey Skilling was responsible for executing mark-to-market accounting model in the company. Under his leadership, EnronOnline service was launched, which allowed contracts on energy products to be traded. In the end, the company could not balance the capital costs of its transactions, which is one of the reasons that drove the Enron into bankruptcy.
Andrew Fastow was the Chief Financial Officer of Enron, who was the mastermind of the Special Purpose Entities likeLJM1 and LJM2, among others at Enron. He actualized some complicated financial structures to enable Enron hide their debts and losses. Rebecca Mark was the manager of Azurix and Enron International businesses that ultimately failed. Some of her projects included the 3 billion dollar power plant in India and the costly acquisition of Water Wessex. She used the Enron aircraft during her trips across the world, and whenever she attended a meeting, it cost the company more than $60,000 for transport only.
Of course, who could forget the contribution of Kenneth Lay, the CEO and Chairman of Enron, towards the Enron's bankruptcy. Kenneth Lay wasted a lot of time socializing as opposed to overseeing business operations. Together with his family, they misused the company resources, such as using the company's aircrafts for personal travels. Kenneth Lay was also implicated in fraud and conspiracy in the company in the attempt to conceal its downfall (Gillespie 164).
Repercussion of Enron's Bankruptcy
The bankruptcy affected more than the 20,000 Enron employees. During the four years before the declaration of bankruptcy where shareholders lost $74 billion, approximately $40-45 billions could be traced back to fraud. 20,000 former staffs won a suit against Enron in May 2004 worth $85 million. This was the compensation for nearly $2 billion in pension funds that were lost. In addition, many people lost their stable income, which means they lost their ability to feed and sustain their families (Sherman 26).
In 2004, Andy Fastow together with his wife pleaded guilty. Andy was sentenced ten years without parole in exchange for testifying against Kenneth Lay, Skilling, and other Enron executives. Lay was found guilty of all six charges he faced (securities and wire fraud) and subjected to a maximum of forty-eight years in prison, but later died due to heart attack. On the other hand, Skilling was found guilty of securities and wire fraud, after which he was sentenced for 24 years in prison.
Legislation
The Enron scandal brought about the enactment of the Sarbanes-Oxley Act of the US federal law. The Act includes a set of regulatory standards that control public accounting firms, public company boards, and management. The main regulation of the Act is that all companies should have independent directors.
Essentially, Sarbanes-Oxley Act is almost a reflection of Enron since it touches the company's perceived failings of corporate governance. The principle provision of the Act includes the creation of a Public Company Accounting Board for Oversight, which should develop standards for preparing audit reports. This board is also responsible for restricting the public accounting entities from offering any non-auditing related services. While auditing, as well as provide independence for the audit committee members, in which executives are required to sign financial reports. Additionally, the board is required by the act to relinquish certain bonuses for executives in circumstances of financial restatements and ensure expanded financial disclosure of an entity's relationship with unconsolidated firms.
In addition, due to the cases of accounting violations and corporate malfeasances, the legislation recommended changes in the regulations of the stock exchange. The pain provisions recommended include:
All firms should have a committee of independent directors
Independent directors should comply with a clear description of independent directors
The nominating committee, the compensation committee, and audit committees should comprise of independent directors
Every audit committee member must be financially literate, and at least two audit committee members should have financial or accounting-related
Conclusion
Both executives and traders made morally questionable acts. One thing that is unavoidable is the fact that employees at Enron were partially paid in stocks, which motivated the workers to take actions that were unethical in order to raise the stock price and equivalently their money. Enron culture was heavily influenced by competition. Since the employees were motivated by fat bonuses and scared of getting laid off if they did not perform well, and in effect resulted in an unhealthy competition between the co-workers. The workplace environment at the company became intolerable and from an outsider 's viewpoint, one could see that it is very possible that illegal and immoral things were done.
Works Cited
Baker, Richard C. "Investigating Enron as a public-private partnership."Accounting, Auditing & Accountability Journal, 16.3 (2003): 446-466. Print.
Gillespie, Daniel T. "The Smartest Guys in the Room: The Amazing Rise and Scandalous Fall of Enron." Academy of Management Executive, 18.3 2004: 163-165. Print.
Li, Yuhao. "The Case Analysis of the Scandal of Enron." International Journal of Business &   Management, 5.10 (2010) : 37-41. Print.
Petrick, Joseph A., and Robert F. Scherer. "The Enron Scandal and the Neglect of Management Integrity Capacity." American Journal of Business, 18.1 (2003): 37-50. Print.
Sherman, Scott. "Enron: Uncovering the uncovered story." Columbia Journalism Review, 40.6 (2002) : 22-28. Print.
Stuck with your Term Paper?
Get in touch with one of our experts for instant help!
Messenger
Live chat
Time is precious
don't waste it!
Get instant essay
writing help!
Plagiarism-free
guarantee
Privacy
guarantee
Secure
checkout
Money back
guarantee
Get a Free E-Book ($50 in value)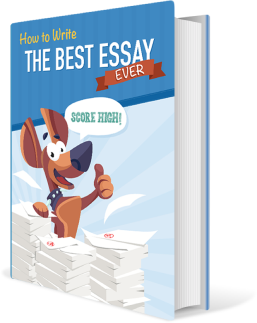 How To Write The Best Essay Ever!