The Sociology of Food and Nutrition, Essay Example
Pages: 3
Words: 727
Essay
This Essay was written by one of our professional writers.

You are free to use it as an inspiration or a source for your own work.
Abstract 1: Developing a New Discipline: The Sociology of Food and Nutrition
W.A. McIntosh's Sociologies of Food and Nutrition introduces the reader to various sociological theories of food and food consumption. McIntosh suggests that there exists a gap in the literature regarding this topic (1), hence his work will be a positive intervention in the field, developing a relatively new thematic. McIntosh feels that the sociological approach to the topic is pertinent because they "have tremendous potential for the explanation and understanding of food production and purchase as well as nutrient intake and its consequences." (3) McIntosh thus believes there are clear social reasons for relationship to food. For example, high production of food and phenomena such as factory farming could be explained in terms of a social structure based on capitalist production. Food purchase could also be a social phenomena, influenced by, for example, the norms of various social groups.
According to this broad thematic, the scope of the work is also expansive. For example, McIntosh engages with a wide variety of topics, such as social stratification and food, the human body and how it is perceived sociologically in relation to food, and culture and food. The author attempts to provide a very thorough account of his topic, approaching it from numerous angles, such as how politics and ideology to our familial ties shape our relations to food.
In this regard, McIntosh offers a balanced account of the different ways of examining his topic. He strives to summarize some of the basic theoretical frameworks that can be used to approach the topic, such as Marxist and feminist theory. McIntosh is very careful to avoid any definitive conclusions on the issue. As he writes, "I have purposely avoided bringing closure to many of the questions I raise and the issues I illuminate." (4) As the sociological approach to food is a relatively new field, the author does not wish to advance any haste conclusions. Rather, what is important for McIntosh is to clearly underscore that society has a crucial role in issues such as food and nutrition, a thesis that seems clearly supported by the fact that our relationships to food occur within a social context.
Abstract 2: Radical Changes in the Human Body
In their work, The Changing Body: Health, Nutrition, and Human Development in the Western World, Fogel et al. argue that the basic physical capabilities of the human body have changed since the eighteenth century because of shifts in economic and demographics. In the case of the latter, expansions in population and life expectancy corresponds to statistical data that humans are both taller and heavier than ever before. (Fogel et al., 1) This is the result of increased standards of living and better economic situations that "determines the nutritional status of the next generation." (Fogel et al, 4) Our nutritional choices thus become a crucial byproduct of social and economic factors. Furthermore, the changes in our physical bodies have been so radical, argue the authors, that they coin the term "technophysio evolution" (15) to describe this phenomenon. This entails that technological progress affects physical evolution: technology and the physical combined together form a unique form of evolution.
These provocative claims are defended throughout the book by a reliance on empirical data. Most of this data is specific for experts in various fields, as the authors touch upon a diverse range of topics, such as income distribution, income elasticity, demographic data and food consumption. These are concepts which are familiar to economists and demographic experts, but not to the layman. Nevertheless, this reliance on diverse empirical data presents a compelling support to the thesis concerning the radical changes in the human body which the authors identify.
At the same time, it could be argued that the authors overestimate the broader, historical picture at the expense of contemporary data. The unhealthy eating habits of the contemporary era, clearly shown in fast food culture, merely form a small part of the century-long investigation the authors discuss. Yet these habits could be so negative, as shown by the obesity epidemic, that higher standards of living may in fact yield poorer nutrition. In this regard, the authors' conclusions remain less convincing.
Works Cited
Fogel, R.W. et al. The Changing Body: Health, Nutrition, and Human Development in the
Western World Since 1700, Cambridge, UK: Cambridge University Press, 2011.
McIntosh, W.A. Sociologies of Food and Nutrition, New York: Plenum, 1996.
Time is precious
don't waste it!
Get instant essay
writing help!
Plagiarism-free
guarantee
Privacy
guarantee
Secure
checkout
Money back
guarantee
Get a Free E-Book ($50 in value)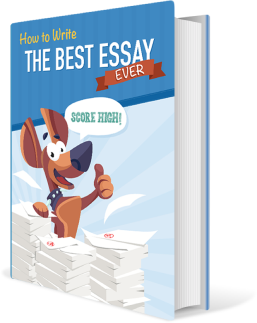 How To Write The Best Essay Ever!