The Sound of the Hollyhocks, Essay Example
Pages: 3
Words: 931
Essay
This Essay was written by one of our professional writers.

You are free to use it as an inspiration or a source for your own work.
Authors of short stories often limn the quotidian conflicts that manifest in family life, especially when status and social acceptance was a central concern. As such, presenting great insight into how family relations are portrayed in addition to a funnel into the human psyche enhances the potency of short stories. Hugh Garner's "The Sound of the Hollyhocks" details a narrative about a young man named Bill Ranson who struggles with various inner conflicts about the direction he wants his life to go in as a result of his wealth and status. Wilf is one of the protagonists in Hugh Garner's "The Sound of the Hollyhocks" who is the roommate of Rock, the other protagonist, in a mental hospital. Throughout the short story, he grapples with alcoholism and struggles to be accepted by society as a result, especially when he leaves the mental institution. He prefers to mingle with his "fellow alcoholics" in the mental hospital because he felt accepted by them in contrast to the scrutiny he faced on a quotidian basis in the outside world. Wilf gradually forges a friendship with Rock whom he realizes is not insane as society categorized him to be. Rather, Rock suffered from severe depression in the aftermath of his wife Sandra's death. Wilf functions as the narrator of this story, and through his observations the reader learns about Rock Hudson and can better comprehend the themes that Hugh Garner sought to convey in this short story. While his roommate succumbs to his mental illness, Wilf acts as his corollary because he is able to survive with his mental condition despite the fact that society judges him for his alcoholic tendencies.
As a middle-aged man hospitalized for acute alcoholism, Wilf narrates the story of Rock Hudson, who is an attractive young man and becomes Wilf's roommate at the hospital and hallucinates frequently. Wilf notes that Rock frequently conversed with him, but the conversations often made no sense as Rock constantly talked about flowers talking to him, especially the hollyhocks which Rock states were his dead wife's favorite flowers. Wilf soon learns that Rock was embroiled in a doomed marriage in a similar manner to the final desolate hollyhocks because his wife Sandra could never meet the expectations of Rock's abrasive and exacting mother, who is constantly referred to as the "Bitch of Belsen." Sandra only went over to Rock's house one time due to the fact that his mother did not approve of here merely because she perceived Sandra as being beneath Rock. Despite Rock's incessant attempts to regain a sense of normalcy, his mother's negative influences and discouraging comments would pull him down into a spiral of anger and seeming madness. Ironically, Wilf notes, the cause of Rock's emotional and psychological trauma is attributed to his obdurate mother even though the bond between a mother and her child was, according to social mores, supposed to bring the child joy and happiness. Wilf notes that Rock would not response to his questions regarding whether or not he enjoyed it when his parents visited him at the hospital. Ironically, Wilf is unable to grasp the reality of Rock's devolution into insanity as a result of his family. As such, Wilf's naivete further underscores how unnatural such family tensions and negative influence are within the prototypical family in elite circles, which manifested in Rock's madness.
Wilf's constantly agonize over the melancholy and unfortunate descent of Rock into psychosis as he pieces Rock's life story together during their convoluted and somewhat nonsensical conversations after they become roommates in addition to Rock's frequent blackouts. Yet, time and again cannot knowledge or accept that his mental devolution should be attributed to the negative influence of his own mother. Indeed, he is unable to accept how family dynamics can exacerbate rather than assist well-to-do individuals such as Rock. Rock, like the hollyhocks at the end of the story, extirpate in unfortunate fashion, as Rock takes his own life when he can no longer endure the pain he feels being alive. Wilf's inability to grasp the reality that Rock's mother fatally impacted her son's mental status, which renders him somewhat untrustworthy as a narrator despite his unequivocal sympathy he conveys towards his roommate.
Wilf functions as the limited first person omniscient narrator, which is important in extracting meaning from the narrative about Rock, who is the central character in this story. The resolution of this short story takes place when Wilf wakes up in the middle of the night because he hears strange noises coming from the bathroom. He opens to door to find Rock dead by suicide, hanging by his belt. Garner opted to tell the story of Rock Hudson through the eyes of Wilf, who is seemingly a minor character in "The Sound of the Hollyhocks" who witnessed the unfolding of Rock's mental devolution and ultimate demise, although Wilf did not witness the majority of the events recounted but simply retells what Rock told him in addition to information he procured during Rock's blackout periods. Such a point of view grants access to readers to the limited knowledge and understanding of Wilf of Rock Hudson, thereby rendering it somewhat skewed and, to an extent, untrustworthy. Wilf is clearly a static character in this story who never undergoes any significant change throughout the short story, which renders him ideal for the narration of Rock Hudson's story.
Time is precious
don't waste it!
Get instant essay
writing help!
Plagiarism-free
guarantee
Privacy
guarantee
Secure
checkout
Money back
guarantee
Get a Free E-Book ($50 in value)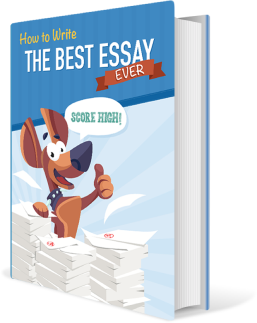 How To Write The Best Essay Ever!