The Suicide Tourist, Essay Example
Pages: 3
Words: 764
Essay
This Essay was written by one of our professional writers.

You are free to use it as an inspiration or a source for your own work.
Most people will argue that assisted suicide is murder and every doctor who helps a patient do it should be jailed for life, but those same people fail to acknowledge that the patient is making the choice to partake in assisted suicide. Some people will say that it's wrong or it's murder, the patient who is taking the choice out of their family's hands are justified in doing so because the patient has the right to have an assisted suicide if that is what they choose. Since assisted suicide is legal in a country and a U.S. state then it shouldn't be argued that it is illegal, one or two people who say that it is illegal doesn't make it so. I can also argue as well as that the patient who is having the assisted suicide procedure done is doing it to spare their family the pain of having to watch them deteriorate before their eyes, that kind of pain is something no one should ever experience. According to Orr (2006), "sparing loved ones the pain of waking up to a non-living person is the patient's reason for getting an assisted suicide, it's completely justified and the patient makes the choice" (Orr, 2006). It can be argued that those who are pro-assisted suicide don't really care about those that have a terminal disease or they just don't want the responsibility of taking care of that person, but truth is far less designed.
Assisted suicide is technically murder and even though a person do have the right to decide what they do with their own life, no one should play God with their life; that's not their choice nor should it be. Assisted suicide is completely unethical because doctors have taken an oath to do no harm to their patient, when they help their patients die, they're committing a violent crime. According to Plaster (2015), "Assisted Suicide should never be implemented, patients will say anything to stop their suffering; they owe to their family to see that pain through with hope of recovery" (Plaster, 2015). Physicians implementing assisted suicide or taking the patients' okay to do it is wrong and should be stopped immediately.
Before I saw the movie, I thought to myself that assisted suicide is completely the patient's choice because if they're coherent enough to make the choice to want the physician assisted suicide then that choice should be honored by their doctor and by their family. Craig Ewert was completely justified in his actions, I thought that before the movie, and my reaction didn't really change.
My personal thoughts after I watched the movie were exactly the same, Craig was justified in doing the assisted suicide because it's hard for family to watch one of their own just waste away especially if the pain that the "afflicted" is suffering with is more than they can bear. It is better to get an assisted suicide because that is the patient's way of sparing their family the pain of just sitting around waiting for that person to die. The part that hurts more is hoping every day that the "dying" will get better or some part of their condition will improve, but the harsh reality of the matter is that if the pain of that condition is too much for that person to handle then getting an assisted suicide by a physician is completely just. My other thoughts were, Craig was just sparing his wife the pain of having to lose him out of her presence; she wanted him to live but he couldn't take it anymore and he didn't want to cause her anymore suffering. Ultimately, he was thinking about her feelings because as I previously said, watching a person atrophy before your eyes is too much for any person to bear.
It's hard enough knowing that the person is going to die, but for them to want to spare their family and friends that pain speaks volumes of that person. It can be argued that the person cares enough to want to get an assisted suicide in order to make the transition of death easier, some people will say that it is something that they are never truly prepared for. I think that if it was me, I'd do the same exact thing because living every single moment with throbbing pain from a terminal disease is no way to live; I'd do it.
References
Orr, R. (2006, April 1). Is Physician-Assisted Suicide Ever Justified? Retrieved December 31, 2015, from http://www.the-hospitalist.org/article/is-physician-assisted-suicide-ever-justified/
Plaster, G. (2015, April 28). Physician-Assisted Suicide: An Inadequate and Unethical Response. Retrieved December 31, 2015, from http://townhall.com/columnists/genevieveplaster/2015/04/28/rise-in-assisted-suicide-shows-decline-in-medical-ethics-n1991562/page/full
Time is precious
don't waste it!
Get instant essay
writing help!
Plagiarism-free
guarantee
Privacy
guarantee
Secure
checkout
Money back
guarantee
Get a Free E-Book ($50 in value)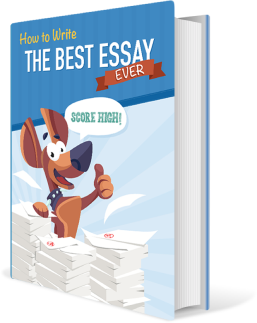 How To Write The Best Essay Ever!