The Twentieth Century, Essay Example
Pages: 4
Words: 972
Essay
This Essay was written by one of our professional writers.

You are free to use it as an inspiration or a source for your own work.
How do Buber, Levinas, and Wiesel differ from Frankl in their views of the possibility of finding meaning in response to the Holocaust? What do the terms freedom, responsibility and suffering mean to Frankl? Does the fact that Wiesel and Frankl endured the concentration camps give their views greater resonance for you?
Introduction
Comparatively speaking, the views of Frankl differ considerable from those of Wiesel, Buber, and Levinas, based on profound statements these individuals have posited. Wiesel wrote "In the Night" (1960), that for the first time he felt revolt rising up within him, and he began to question why should he bless God, the Eternal Lord of the Universe, the All Powerful and Terrible, when He had gone silent on him, while Buber had to seek reconciliation on God's inaction and silence during the holocaust with his I and Thou relation between humanity and divinity, and Levinas classified the impact as an event that serve as the ultimate in memory and the supreme of injustice at the same time (Schnuer, 2007).
However, in finding true meaning behind the holocaust, Frankl from his perspective, remarked that if we present man with a concept that is not true, we may corrupt him, but when we present him as an automaton of reflexes, as a mind machine, a bundle of instincts, a pawn of driver and reactions, as a mere product of instinct heredity and environment, we feed the nihilism to man to which he is prone to in any case (Weikart, 2008).
Frankl sent further to say that he experience the last stage of the corruption of man in his second concentration camp , and was sure that all three gas chambers were prepared not in the some ministry or other in Berlin, but at the desks and in the lecture halls of nihilistic scientist and philosophers (Frankl, 1986).
Analysis. Buber and Wiesel brought God into their quest to find meaning concerning the holocaust, while Levinas embrace the supreme injustice as one not to be forgotten from memory, but Frankl on his part described the corruption as events perpetuated by nihilistic leaders acting in specific environments where they were able to contaminate the reflexes, instincts and mind machines of those who were unfortunate recipients of their devious programs.
By placing the blame on these nihilistic leaders, Frankl could come to the conclusion that given a different environment where true concepts were communicated to these recipients, they would not have absorb the corruption, and the holocaust would not have happened
It could be argued also that Frankl, base on this viewpoint would find more meaning from the Holocaust, due to the fact that he could point to the work of the corrupt perpetuators in the German hierarchy as the main reason for these heinous acts, while Wiesel and Buber may spend years trying to resolve issues with God who may still remain silent, while Levinas most likely to his own hurt would retain the memory of the supreme injustice in his heart instead of moving on.
Freedom, Responsibility and Suffering. Freedom according to Frankl (163), occurs when everything has been taken away from man except the last of human freedom, and that is the chance to choose one's own attitude in any given circumstance ,one own way. The bottom line of this concept according to Frankl is that an individual should always have the freedom to take a stand towards the presence of existing restrictive conditions and be able to transcend ones fate (Frankl, 1963).
Responsibility on the other hand, according to Frankl (1969), comes from possessing the freedom of will which then puts one in a position to be accountable not only to something but also to someone, which in essence means being responsible for the tasks at hand as well to the Taskmaster.
In terms of suffering, Frankl (1963) posits that it is not a necessary condition for meaning, but a situation that presents an opportunity for one to search for meaning. The Holocaust survivor went further to argue that he has observed people who were often willing to endure suffering, once they were convinced that their sufferings had meanings attached to them, but suffering in the absence of meaning often leads to despair.
Frankl (1963) closed the issue by stating that in the search for meaning, people are confronted with the negatives of pain, guilt and death, where pain refers to the human suffering, while guilt is what brings on the awareness of fallibility, and death becoming the ultimate driver of the desire to transition the present life.
These three negatives Frankl (1963) reiterate should propel individuals to become more aware of the need for meaning and spiritual aspiration.
Conclusion
The fact that Wiesel and Frankl were holocaust survivors significantly influence this writers inclination to give more resonance to their arguments in how to find meaning behind suffering, in that the experience the horrors firsthand, overcame using their separate formulas, and were able to live several years later, without embracing even the potentially unhealthy ideology of Levinas, which had proposed that this supreme act of injustice should not be allowed to leave one's memory at no point in time.
Works Cited
Frankl, Viktor E. (1963). Man's search for meaning: An introduction to Logotherapy.
New York: Pocket Books. Print.
Frankl, Viktor, E. (1969). The will to meaning: Foundations and applications of Logotherapy. New York and Cleveland: The World Publishing Co. Frankl, Viktor E. (1986). The Doctor and the Soul: From Psychotherapy to Logotherapy (New York: Vintage Books, 1986), xxvii Print.
Froman-Barzilai, Daniel. (2003), Agonism in Faith: Buber's Eternal Thou after the Holocaust Modern Judaism Vol.23 Issue No.2 pp.156-179 Print.
Schnuer, Gregor. (2007). Vigilant Memory: Emmanuel Levinas, the Holocaust, and the Unjust Death (review) SubStance Issue 114 (Volume 36, Number 3), 2007
pp. 144-147 | 10.1353/sub.2007.0050 Retrieved from :http://muse.jhu.edu/login?auth=0&type=summary&url=/journals/substance/v036/36.3schnuer.html , on 05/30/12. Electronic.
Weikart, Richard (2008) The Dehumanizing Impact of Modern Thought: Darwin, Marx, Nietzsche, and Their Followers Retrieved from: http://www.csustan.edu/history/faculty/weikart/dehumanizing.htm, on 05/30/12. Electronic
Time is precious
don't waste it!
Get instant essay
writing help!
Plagiarism-free
guarantee
Privacy
guarantee
Secure
checkout
Money back
guarantee
Get a Free E-Book ($50 in value)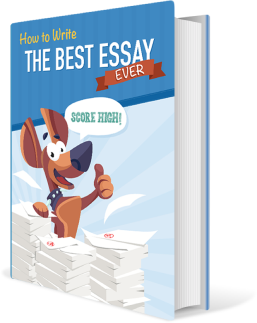 How To Write The Best Essay Ever!