The U.S. Government Should Force Feed Sufferers of Anorexia Nervosa, Essay Example
Pages: 6
Words: 1674
Essay
This Essay was written by one of our professional writers.

You are free to use it as an inspiration or a source for your own work.
Introduction
Dalle, Calugi, Doll, & Fairburn (2013) describes Anorexia Nervosa as an eating disorder that is severe, self-inflicted starvation that leads to the victim weighing at least 15 percent lower than the expected individual height, age, and sex. The 10th edition of the international classification of diseases considers this a mental illness. Body image disturbance constitutes one of the major symptoms of Anorexia Nervosa and is often most common among teenage girls and women who are in their early years. The AN patients that are often dangerously thin are usually forced fed through the use of nasogastric or through the use of transdermal duodenal tube. Most of these patients are often faced with the absolute refusal to eat hence causing them to be high malnutrition.
Anorexia nervosa comes with dire physical consequences and complications and failure to treat the victims can result into the fatal end. A number of researchers and policy makers have attempted to come up with various life saving tips for the patients, and one such is through forced feeding. This should be done against the patients will in a bid to save their lives from the long-term effects. Within the federal system, medical treatment ought not to be administered without the patient's consent; nonetheless, the move to have the patients forced into eating could significantly reduce the mortality rates of Anorexia Nervosa, which currently stands at 4 percent (Millar et al., 2014). Such statistics is highly deplorable and thus calls for stern action that would significantly reduce the mortality rates to manageable rates.
Trans: Given the mortality rates, if cases of Anorexia Nervosa are not addressed the patients will experience fatality.
Harms
Anorexia Nervosa is a serious illness with dire physical complications and if left untreated can be fatal.
According to Millar et al. (2014), the mortality rates stand at 4 percent. Of all the psychiatric disorders, it is seen to have the highest mortality rate. The research further indicated that approximately 46 percent of the anorexia patients if given full and keen medical attention might recover fully while 20 percent of the remaining often become chronically ill.
Shutdown of main body organs
As the body goes without food, major organs in the body begin shutting down. One of the organs that will be affected is the heart. Without food, the heart will not pump adequate blood and oxygen to the major parts of the body. As a result, major parts like the legs, arms, and kidneys may not receive sufficient blood. The kidneys may eventually stop working hence leading to accumulation of toxic substances in the body.
Brain damage
Khalsa et al. (2015) note that people suffering from eating disorders risk developing brain damages. The disrupted eating is often observed to have negative impact on the nutrition absorption. The brain will therefore not get sufficient nutrients to function properly. The adolescents are the most affected since the disrupted eating affects its development.
Anorexia nervosa also has a number of social impacts, and if not treated can adversely affect the individual.
Career disruption
This mainly affects the teens who are pursuing their careers. The presence of this disease largely affects their levels of concentration hence interrupting their performance. Most careers require individuals to be highly dedicated to their functions, however, in cases where an individual anorexic, their level of effectiveness goes down. This is reflected by their poor performance hence job loss.
Isolation from family and friends
Victims of anorexia nervosa often experience many emotional boundaries with the friends and families. Such emotional boundaries make them to isolate themselves from the family and friends hence ruining their proper relationships. Despite the great benefit attached to the presence of family and friends, most anorexics often tend to isolate from their friends and families due to the compulsion from such members to eat.
Forced withdrawal from schools and other learning institutions
Anorexia nervosa comes with a number of complications such as depression, co-occurring alcoholism, and co-occurring disorders often force the victims to drop out of schools and colleges prematurely.
Trans: the current healthcare system is not actively engaging in measures that will control the spread of anorexia among the population.
Inherency
C. Medical treatment normally cannot be administered without consent of patient
a) The Guardianship and the Administration act 1986 require that a patient can be given treatment only upon their duly consent. Given this statute, it is difficult to force feed anorexic patients against their wish. This acts as a major impediment to the survival of the anorexic victims since a decision cannot be made about their treatment without prior consent.
b) Patients may not be willing to admit that they have a problem
Most victims of anorexia nervosa often find it hard to admit that they suffer from the problem. This leads to reluctance in treatment and other interventions. Therapists therefore need to consider this urge to get treatment and handle the patients with a lot of care.
Trans: there are a number of approaches through which the patients can be assisted
Plan
a) Sufferers of anorexia are force fed by nasogastric if they refuse to take nutrition orally. But it's important to get therapy afterward
The victims should be placed under oral nutrition. However, in most cases the patients often feel that they do not have the problem. Under such circumstances, the patient may not accept the administration of oral nutrition. Force-feeding through nasogastric though may be against the patients will be a valid intervention to the problem (Dalle, Calugi, Doll, & Fairburn, 2013).
The use of specialist counselors
Specialist counselors can assist the patients a great deal in overcoming their fears. Using this approach can help in convincing them to accept the treatment interventions offered. Such counseling may also help in illuminating the importance of counseling in their treatment.
Trans: the potential benefits of force feeding the patients has been underestimated
Solvency
a) More lives will be saved
Once the person is at a healthier weight and is medically stable, they will be able to focus on the root psychological cause of their anorexia so they won't relapse
b) Valid interventions will be discovered
By assisting the patients, a number of valid interventions will be unearthed hence leading to more effective interventions to the problem.
Conclusion
Considering the above discussion, it is apparent that the consequences of failing to address cases of Anorexia Nervosa outweigh the consequences of addressing the problem. With the mortality rate at 4 percent, it is considered the highest killer among the psychiatric diseases. At chronic level, it becomes even worse since the patients may not be willing to admit the existences of the problem. Force-feeding thus remains to be among the major interventions that can work effectively in solving the problem.
References
Dalle Grave, R., Calugi, S., Doll, H. A., & Fairburn, C. G. (2013). Enhanced cognitive behaviour therapy for adolescents with anorexia nervosa: an alternative to family therapy?. Behaviour research and therapy, 51(1), R9-R12.
Khalsa, S. S., Craske, M. G., Li, W., Vangala, S., Strober, M., & Feusner, J. D. (2015). Altered interoceptive awareness in anorexia nervosa: Effects of meal anticipation, consumption and bodily arousal. International Journal of Eating Disorders.
Millar, H. R., Wardell, F., Vyvyan, J. P., Naji, S. A., Prescott, G. J., & Eagles, J. M. (2014). Anorexia nervosa mortality in Northeast Scotland. American Journal of Psychiatry.
Time is precious
don't waste it!
Get instant essay
writing help!
Plagiarism-free
guarantee
Privacy
guarantee
Secure
checkout
Money back
guarantee
Get a Free E-Book ($50 in value)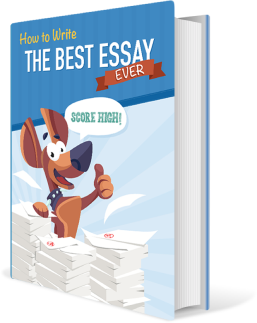 How To Write The Best Essay Ever!