Theory Guided Practice, Essay Example
Pages: 4
Words: 1181
Essay
This Essay was written by one of our professional writers.

You are free to use it as an inspiration or a source for your own work.
Review of the six criteria (McKenna, Painkihar & Murphy, 2014) for selecting an appropriate focus for theory guided practice as a nursing professional focuses on the patient needs (Kaplow & Reed, 2008) aligned to the clinical setting. Further related to theory guided nursing practice and patient needs in a clinical setting considers the reason for the choice of this subject because pragmatically variations as described by Ahtisham and Jacoline (2015). At the same time, Mensik, Martin, and Scott (2011) contribute to the focus here of how the six criteria presented by McKenna et al. (2014) are a demonstration of "a framework for nursing practice (p. 259)". The rationale of choosing the theoretical practice for this paper focused on patient needs begins this discussion.
Rationale for Choosing the Patient Needs Focus
Considering the Six Criteria
Selecting the patient needs focus for theory guide nursing practice as the subject or this paper considered the six criteria individually and collectively with all aspects leading back to the patient needs because the patient care and safety frames every motivation and action of the nursing professional ethical framework. This aligns to nursing competencies (Kaplow & Reed, 2008).
The Henderson Need Theory
The work of Antisham and Jacoline (2015) emphasizes the Henderson Need Theory exemplifying its application connected to pragmatic issues of patient centered care and safety. Having an understanding of clinically-based practical application of nursing theory focused on the safety and care of the patient increases the "professional power while using theoretical research as a systematic evidence for critical thinking and decision making (Antisham & Jacoline, 2015, p. 443)".  Further to Antisham and Jacoline (2015), considers the purpose of outcomes, "When nurses use theory and theory-based evidence to structure their practice, it improves the quality of care (p. 443)". The example of the Henderson Need theory put into practice assists nursing life-long learning in developing analytical as well as critical thinking abilities while clarifying professional assumptions and values (Antisham & Jacoline, 2015).
Looking at the six criteria and honing on patient care in connection to the Henderson Need Theory is about nursing professionals' care of patients also empowering them during the clinical setting focusing on the importance of patient independence for healing progress with release from the hospital (Antisham & Jacoline, 2015).
About the Patient Care Nursing Model
A Force of Magnetism
Kaplow and Reed (2008) describe how one of the "Magnet Status" the American Nurses' Credentialing Center (ANCC) awards to hospitals deemed satisfactorily setting criteria developed for measuring both he strength and quality of their professional nursing practice is part of one of 14 requirements. "The eligibility requirements stipulate that this model must be utilized throughout the health care system and that the same philosophy must be used throughout the (clinical system) (Kaplow & Reed, 2008, p. 17)". Additionally, the American Association of Critical-Care Nurses Synergy Model for Patient Care explains how nursing practice frames on eight specific patient characteristics connected to eight nursing competencies (Kaplow & Reed, 2008, p. 17)".
The core concept of this patient care nursing model described by Kaplow & Reed (2008) is about characteristics or needs of both patients and families' influence driving the competencies of the nursing professional patient care. "Synergy results when the needs and characteristics of ta patient, clinical unit, or system are matched with a nurse's competencies (Kaplow & Reed, 2008, p. 17)". This model provides an excellent framework for organizing patient care work through the healthcare system explains Kaplow and Reed, (2008) while, "It can be used and applied in various ways and provides a comprehensive framework for assuring success in building a philosophy that supports the 'Forces of Magnetism (p. 17)'". The AACN synergy model for patient care is specific.
AACN Synergy Model
Patient care nursing practice considers the whole patient – mind, body, and spirit explain Kaplow and Reed (2008). The context of the nurse-patient relationship frames around the contribution of three elements—patient, family, and community. All patient characteristics connect and cannot be isolated anymore than nursing characteristics are composed of interrelated dimensions as described by Kaplow and Reed (2008). These are factors that affect the professional nursing goal for restoring patients to their "optimal level of wellness as defined by the patient (Kaplow & Reed, 2008, p. 20)". At the same time explains Kaplow and Reed (2008), "Death can be an acceptable outcome, in which the goal of nursing care is to move a patient toward a peaceful death (p. 20)". The importance of a professional nursing patient care model derives from evidence-based outcomes (Kaplow & Reed, 2008).
Professional Model of Care
The Importance of the Conceptual Model
Kaplow and Reed (2008) explain the importance of a patient care conceptual model looks at how it highlights the relevant and essential nursing professional discipline. Supporting evidence of this connects to the idea that professional nursing practice models enhance the advent of improved patient outcomes (Kaplow & Reed, 2008).
The fact is:
When utilized as a professional model of care, the … (synergetic) model provides a framework that defines the nurse's relationship with the patient, other nurses, and the health care system…(facilitating) the evolution of a common language for nurses in identifying and communicating the needs of patients… (providing) a viable means for delineating the role of the professional nurses in directly impacting the outcomes of patients and ultimately the overall success of health care organizations (Reed et al., 2007). (Kaplow & Reed, 2008, p. 21)
Consequently, as recommended by Kaplow and Reed (2008) this synergetic model proves an excellent organizing framework for patient care using and applying variants supporting the "Forces of Magnetism" ideology. This directly relates to the model three components previously discussed about both the patient and the nursing professional characteristics as "integral parts that interact (in a hyperdynamic way) to form a professional model of practice (Kaplow & Reed, 2008, p. 21)". Kaplow and Reed (2008) remind how this synergetic model from the context of the healthcare environment is pivotal in affecting the success of the interaction between the patient and the nursing professional desired outcomes.
Conclusion
The above exploration of the influence of the six criteria in the selection of the theoretical practice of professional nursing care has successfully addressed this topic through applying an evidence-based specific synergetic model for patient care. This AACN model of a Force of Magnetism frames the clinical setting of an organization that values the application of successful patient care practices guiding the nursing professional ethical competencies required in the nurse-patient relationship focused on optimal patient safety and care.
References
Ahtisham, Y., B.ScN., & Jacoline, S., … et al. (2015). Integrating nursing theory and process into practice; Virginia's Henderson need theory. International Journal of Caring Sciences, 8(2), 443-450. https://search.proquest.com/docview/1685874255?accountid=45853
Kaplow, R., & Reed, K. D. (2008). The AACN synergy model for patient care: A nursing model as a force of magnetism. Nursing Economics, 26(1), 17-25. https://search.proquest.com/docview/236965479?accountid=45853
McKenna, H.P., Pajnkihar, M., & Murphy, F.A (2014).Fundamentals of Nursing Models, Theories and Practice, Second Edition. © 2014 John Wiley & Sons, Ltd. Published 2014 by John Wiley & Sons, Ltd. Companion website: www.wileyfundamentalseries.com/nursingmodels
https://phoenix.vitalsource.com/#/books/9781118857854/cfi/6/14!/4/2@0:0
Mensik, J., Maust, M.D., & Scott, K., … et al. (2011). Development of a Professional Nursing Framework: The Journey Toward Nursing Excellence. Journal of Nursing Administration, 41, 259-264. https://doi.org/10.1097/NNA.0b013e31821c460a
Time is precious
don't waste it!
Get instant essay
writing help!
Plagiarism-free
guarantee
Privacy
guarantee
Secure
checkout
Money back
guarantee
Get a Free E-Book ($50 in value)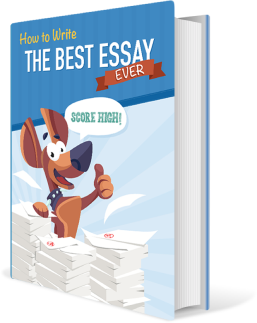 How To Write The Best Essay Ever!