This Side of Paradise, Essay Example
Pages: 3
Words: 880
Essay
This Essay was written by one of our professional writers.

You are free to use it as an inspiration or a source for your own work.
It is very difficult to define what makes an individual uniquely American because Americans are extremely diverse. They are afforded a freedom of choice, religiously, economically, and even socially. Other countries strip their communities of their individual rights, more so with women. Beatrice had many quirks that the reader could criticize especially as a mother. However, there was no law and no social legislation that determined her actions were anything but normal. America affords the freedom for individuals to live as they choose, even if it borderline self-destructive and as a drunk.
Beatrice Blaine was a strong, influential mother. The book allows the reader to see that she is not the best character. It 's hard to say that it is American to be a bad mother, but there is a lack of uniformity in societal standards that dictates what a good mother is. Beatrice was an entitled woman who believes that she deserves only the best of everything. Her money and education allow her to feel that she is above others. America allows individuals to make their ways. Education is available to those who choose it, male or female. Most use education as a stepping stone for personal advancements; however, it can serve other purposes. Beatrice used her education, not as a means to make a better life, but to convince others that she was 'someone'.
Beatrice was a strong, dynamic mother; however, her nerves and troubles were passed onto her son. Mothers have the right and ability to train and raise their child how they see fit, within the realms of the American laws. Her mental issues were apparent to her son. The book shows that Beatrice has a drinking problem, and she makes no attempt to hide it. She tells her son, "The doctors told me […] that if any man alive had done the consistent drinking that I have, he would have been physically shattered, my dear, and in his grave long in his grave" (Fitzgerald, p.156). She was proud of her drinking and made no efforts to hide it. The American justice system either did not know or did not find her behavior threatening as a mother.
Beatrice's poor behavior is 'justified' by her feeling that she is misunderstood and unappreciated. America provides an opportunity for individuals to justify bad behavior based upon circumstances. "I am not understood, Amory. I know that can't express it to you, Amory, but—I am not understood" (Fitzgerald, p. 164). She could not be a good mother or provide the necessary guidance because her own agenda was far more pressing than her sons. What makes Beatrice most American is her ability to raise her child void of his father's influence and even presence. She did what she wanted and passed on the ideals she chose to her son.
Compare and Contrast
There is often many contradictions when books are made into movies. The book and the movie provides a look at what could be considered as the falling of the American dream. In the book, Amory meets Rosalind and gets an advertising job. He was striving to show her that he could provide for her and support her. However, despite his best attempts, Rosalind marries the wealthier man. In the Great Gatsby, the female character is Daisy, and she promises to wait while Gatsby goes to war. However, her desire to live a luxurious lifestyle outweighed her promise to Gatsby, and she married Tom. Gatsby comes home from the war, and he is broken hearted because his love left him. His answer for losing Daisy was to throw a party every night in hopes of getting her attention again. In the book, Amory does not love again for he finds that a broken heart is too much to take.
There is also a difference in how the social classes are portrayed in the book and the film. Despite Amory's mother's belief that she was upper class, Amory did not believe he was a part of the same social class. Therefore, Amory resented the upper class because he was not a part of it. He found himself idolizing Dick Humbird because "he seemed to be an external example of what upper class tries to be" (Fitzgerald, p. 87). In the Great Gatsby, the west egg was considered new money, and their social standing was far less desirable than the east egg. In an ideal world, upper-class money is still money, but there is a clear divide shown in the Great Gatsby. Similar to Amory, Gatsby was trying to appear to have money by throwing parties every night; however, he was not a part of the upper class. The Side of Paradise shows how fragile the characters are in love and relationships. Amory's relationships were short standing, even with Rosalind. Amory tries to fall in love again, but he finds he cannot love again after he lost Rosalind. The fragile position of relationships was shown in the Great Gatsby. Daisy was the love of Gatsby's life, but she left him when he went to war. Both female characters in the Side of Paradise and the Great Gatsby found the money to be a greater motivation than love or their love grew as a result of money.
Work Cited
Fitzgerald, F. S. This Side of Paradise. New York: Scribner. 2003. Print.
Time is precious
don't waste it!
Get instant essay
writing help!
Plagiarism-free
guarantee
Privacy
guarantee
Secure
checkout
Money back
guarantee
Get a Free E-Book ($50 in value)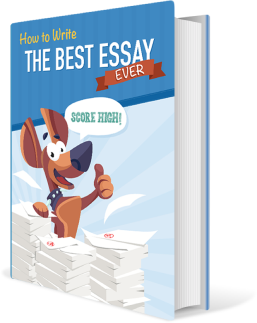 How To Write The Best Essay Ever!