Three Cheers for Language, Research Paper Example
This Research Paper was written by one of our professional writers.

You are free to use it as an inspiration or a source for your own work.
Introduction
Communication is vital to one's business surviving. Human beings, by nature, are very sociable and enjoy interacting and communicating with each other. The workplace is no different than any other.  Being unable to properly communicate is the root cause of most broken relationships-both business and personal. In order for one to be able to properly communicate, he/she must be aware that communication is multi-faceted. True communication involves sharing information, feelings and ideas with others.  In today's tech savvy world, communication is all around us. As a result, sometimes one may not even be aware that he/she is communicating, specifically when it is in the nonverbal form. Human beings use various verbal and nonverbal cues to communicate with each other. There are several important factors of communication; some factors are verbal and others are nonverbal. Being able to effectively communicate is a powerful to have. Effective communication connects people to one another. Body language, facial expressions, posture, gestures, eye contact, and even voice tone can both positively and negatively affect interpersonal relationships. A great deal can be said without a person even opening his or her mouth to utter one word. Likewise, even when a person speaks he/she may still be misunderstood due to faulty body language or cues.  Nonverbal cues can be described as behaviors; they can consist of posture, facial expressions, body and hand motions, and eye contact. Verbal communication can be described primarily by words spoken.  Both verbal and nonverbal communication can play an important role in the workplace; consequently, they are equally important.
Business Relationships
Researchers have deduced that both forms of communication affect work relationships in similar ways. Often women and men are stereotyped as to their role in communication. Women tend to feel proper communication is more important than most men do.  Consequently, women find verbal communication more significant than men. This is so because women often have difficulty with nonverbal communication such as body language and facial expression Van Buren, A. (2002).    Buren also found that couples who were romantically involved were happier when they have good verbal and nonverbal communication. McGinty, K., Knox, D., Zusman, M.E. (2003) also supports Buren's findings. Their findings support the fact that relationships that have effective verbal and nonverbal communication have an increase in trust. Consequently, these facts can affect the workplace. Communication is the heart of any business. Likewise, any communication barriers can cause great detriment. In order to effectively communicate in the workplace, employers and employees must be aware of these differences in the way males and females may communicate.
Facial Expressions
Facial expressions play a great role in the way a person is perceived when communicating. A person's facial expression can send a signal that he or she is interested or uninterested in a conversation he/she is taking part in. Frowning facial expressions my send a signal that a person is uninterested. Researchers have studied how facial expressions affect both verbal and nonverbal communication for sometime. One researcher focused on how the face looks when one is telling the truth. The findings supported that when a person was telling the truth their facial features often became more comical. Facial expressions can also affect nonverbal communication. According to McGinty, K., Knox, D., Zusman, M.E. (2003), facial expressions actually assist in the understanding of nonverbal communication. They believe that people often underestimate the power of facial expression. They go on to convey that most people do not realize that both their facial and verbal communication must match. According to McGinty, K., Knox, D., Zusman, M.E. (2003), every person has two faces- one negative and one positive. The positive face displays the persons idea if his/her own self-image. While the negative, is used to restrict one's actions when he/she encounters something he/she is not pleased with. For these reasons, many employees like to conduct face to face interviews and prefer speaking with employees, rather than emailing them. Likewise, employees pay close attention to the facial expressions of their bosses.
Tone
Tone is present in both verbal and nonverbal communication. Often, if a person is saying something negative, the harshness can be masked by the tone the speaker uses when saying it. In other words, a positive tone of voice can make negative conversation less harsh Bryant, G.A., Fox Tree, J.E. (2005).  According Fox Tree, J.E, women are more aware of politeness and proper tone than men are. Women tend to analyze what a person is saying, as well as the tone of voice they say it in. With that being said, it is possible for a speaker to communicate two messages without being aware of it. The words carry one message, while the tone may carry another. This concept is evident in animals. A test conducted showed that animals listen to the tones of words rather than the words itself. In the study, pet owner of dogs and cats used harsh tones to say loving words. For example, the owner may have yelled to the dog to it time to eat, but the dog coward and tucked its tail between its legs because it felt it was being scolded. Then the owner may have used a more pleasant tone to call the dog to eat. The dog came happily wagging its tail and jumping up onto its owner. According to Tree, humans behave much the same way when it comes to the tone of our voices. However, nonverbal communication has a tone as well. Text messages and emails carry tones as well. Nonetheless, people tend to compare the words being written to the spoken words of the person they are receiving the message from. As a result, it is imperative that tone is closely monitored in the workplace.
Body Language
There are several important factors of body language. According to Deborah Bull as quoted by Van Buren, A. (2002), "Body Language is a very powerful tool. We had body language before we had speech, and apparently, 80 percent of what you understand in a conversation is read through the body, not words." As a result, body language plays an important role in interpersonal relationships. Body language can be utilized to reinforce both positive and negative messages. For example, making eye contact, smiling, and nodding signals to a person that one is in agreement with him/her. While folded arms or hand-on-hips may communicate a threatening intention. This may send a signal that creates a barrier in communication. Others actions like fidgeting, nail biting, or watching a clock or watch may send the signal that one really doesn't have the time or doesn't want to be bothered. However, some gestures may actually increase the chances that one will be paid attention to. For example, hand motions send the signal that attention is needed. When speaking in face to face conversation, it is imperative that the speakers make eye contact. This allows each speaker to know that the other is paying attention to what is being said. It also shows respect and dispels the old tradition of submission when one looks to the floor (Van Buren, A. 2002)
Communication Audit
One way to determine the effectiveness of communication within a business is to conduct a communication audit. This technique gained popularity during the 1970s. The audit format is as follows: "a questionnaire survey, interviews, network analysis, communication experiences, and communication diaries" (Wilkins & Anderson, 1991   ). When this information is properly documented and utilized, effective communication can be established within a business. In 1991, a study was conducted on how gender affects communication after examining the results from a communication audit. Wilkins and Anderson conducted a 15 year Meta study on gender and communication in the work place. They decided to conduct this study after noticing contradictory results on an audit comprised on shifts of predominantly women. At the conclusion of the study, the researchers concluded that women and men communicate differently in the workplace, and that those differences can be detrimental to work productivity. (Wilkins & Anderson, 1991).
Conclusion
Communication takes place on a daily basis in the lives of all human beings. Verbal communication is probably the most used form of communication in the business world, but in our tech savvy word other forms of communications are quickly catching up. Verbal communication is composed of many components. Whatever technique one chooses still involves practice in order to become efficient in the process. Successful communication skills are imperative in order to be successful in today's business world. Good communication skills usually go hand and hand with good comprehension skills. It is very unlikely that a person will have good comprehension skills and not have the ability to communicate well with others. When a person is communicating verbally, it is important for him/her to remember that the way one says the message is just as important as the words being said.  As a result, miscommunication is common place when both verbal and nonverbal communication is not done sufficiently. This can be a difficult task because often verbal and nonverbal communication can contradict each other. As a result, determining exactly what someone is saying or wants to say can be difficult to discern. Facial expression, tone, and body language, can affect interpersonal relationships greatly. All of these factors play a major role in how a person conveys his/her message to the intended. Being unable to properly communicate can hinder a person from forming interpersonal relationships or hinder him from forming meaningful and lasting relationships. The ability to communicate effectively only comes from adequate practice.
References
Bryant, G.A., Fox Tree, J.E. (2005).  Is there an ironic tone of voice [Electronic Version]. Language and Speech, 48(3), 257-277.
Lapakko, D. (1997).  Three cheers for language: A closer examination of a widely cited study of nonverbal communication [Electronic Version]. Communication Education, 46, 63-67.
McGinty, K., Knox, D., Zusman, M.E. (2003). Nonverbal and verbal communication in 'involved' and 'casual' relationships among college students [Electronic Version].  College Student Journal, 37(1), 68.
Ruggieri, S. (2009). Leadership in Virtual Teams. Society for Personal Research. 37(8), 1017-1022.
Van Buren, A. (2002).  The relationship of verbal-nonverbal incongruence to communication mismatches in married couples [Electronic Version].  North American Journal of Psychology, 4(1), 21-36.
Wilkins, B. M., & Anderson, P. A. (1991). Gender differences and similarities in management communication: A meta-analysis. Management Communication Quarterly, 5, 6-35.
Stuck with your Research Paper?
Get in touch with one of our experts for instant help!
Messenger
Live chat
Time is precious
don't waste it!
Get instant essay
writing help!
Plagiarism-free
guarantee
Privacy
guarantee
Secure
checkout
Money back
guarantee
Get a Free E-Book ($50 in value)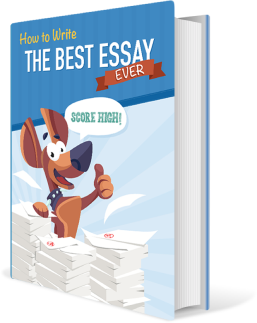 How To Write The Best Essay Ever!