Three-Dimensional Printing and Remote Technology, Business Plan Example
This Business Plan was written by one of our professional writers.

You are free to use it as an inspiration or a source for your own work.
Background Discussion
Blueprints are an example of work that is printed to be made three-dimensional, ut are actually a two-dimensional interpretation. Imagine the creation of technology that allowed one to see a structure through their own eyes in a three-dimensional way that gives a better idea of creation, design, manufacturing, etc. Three-dimensional printing allows the creation of solid structures from a digital computer file, potentially revolutionizing the economics of manufacturing if objects can be printed remotely in the home or office. The process involves layers of material being deposited on top of each other in to create free-standing structures from the bottom up. Blueprints from computer-aided design are sliced into cross-section for print templates, allowing virtually created objects to be used as models for "hard copies" made from plastics, metal alloys or other materials.
The Basics of 3D Printing
First, one must understand the basic idea around creating three-dimensional visualizations. According to Ami Chopine in 3D Art Essentials, although creating three-dimensional models make for a much easier visualization and understanding, the creation of it is much more complex and time-consuming. Chopine states that:
"Before you have even cracked open the 3D tools, you've already got a lot of assets. As you start creating, this will grow exponentially. You keep track of these all using a naming convention. Name everything clearly and keep those naming conventions through the whole project. As objects are created that are part of other objects, you will add their nomenclature to the name" (page 17).
Once the process is understood Chopine compares the system to a sort of assembly line. So many things must be pieced together, that it becomes complex and is usually formed by a team. The transformation from two-dimensional to three-dimensional, deals with many "primitives," initially, such as cubes, spheres and cylinders. The artist must first understand basic principles of the polygon and from there, they are able to use computer simulation to visually create them, using the right programs and tools.
Economic Implications of the Technology
On the business side of three-dimensional creation, Bernd Wirtz states in his article "Strategic Development of Business Models," that "there is virtually a consensus that, to remain competitive, firms must continuously develop and adapt their business models" (page 1). Firms must always be innovative, modern and precise when it comes to a new development that will strengthen their place in the market. One must take into account the price, advantages vs. disadvantages, usefulness, etc. According to Importance of Technological Innovations, Globalization has increased competitive pressure and both product and process innovations will help with protecting margins and efficiency. Wirtz states that "through disintermediation, the global distribution of digital goods and services, and computer-mediated communication with customers" (page 2) will improve. According to Chopine, however, being an artist, especially for three-dimensional models, can be very time-consuming, with low pay and most likely not the best working environment. There are many advantages and disadvantages to this sort of simulation, especially when referring to remote manufacturing.
Remote manufacturing is a somewhat complex term, but the outcome would be of great importance to the global market. For instance, instead of sending a shipment of books or articles to another country, they could simply electronically be sent to that country where they could do printing and distribution of it. According to V. Ryan in "Remote Manufacturing," it is usual "when designing and manufacturing… to carry out these functions in the same place." As he goes on to explain the process of an author and how he would transmit his book via the internet, it is clear as to how this would be beneficial.
Architectural firms, landscape designers, scientists and visual artists are only a few among many that would benefit from remote manufacturing of three-dimensional printing. For example, to transmit work that shows the architecture of a building, would give global understanding of what is going on, whether it be overseas or simply to another part of the nation. An entire building structure can be seen from every angle, to scale, in a way that is much more visually understandable.
Strategies of Commercialization
Commercializing this product may be the trickiest part of the process though. According to David Anderson in his article "Commercialization," "Commercialization is the process that converts ideas, research, or prototypes into viable products that retain the desired functionality, while designed them to be readily manufacturable at low cost and launched quickly with high quality designed in." This is an extremely crucial part to the development of three-dimensional printing through remote manufacturing. It deals with such technologies that need improvement as well as an economic structure that will need to be converted and accepted by other nations, globally.
Anderson also states that Quality and Cost are the most important factors. The quality of the item simply means that "research prototypes that 'work' are built by highly skilled technicians and engineers who know how to make things work….. however, the design must not be robust enough to be consistently built in production environments and perform well in all anticipated user environments." Cost is usually considered the more important factor because that is the only way an innovation and distribution can be viable. Anderson even states that "opportunity to achieve the lowest possible cost is missed when the product architecture is based on the research prototype, or worse, the breadboard." Because this is already technology based and computer knowledge and resources are the most that will be needed for this innovation, cost is not as much of a problem with the actual design. It will be the complex job of many different people, as mentioned above with the example of the "assembly line" basis, that will be the most costly; finding the right workers that can create the best job with the lowest possible cost.
With high consideration given to the reduction of production cost and shipping expenses of several products, it is seen that 3D printing is indeed a practical choice for manufacturing and distribution operations of several business organizations worldwide. Businesses at present are always on the lookout for the different ways by which they could keep their expenses down to be able to maximise their profits. Relatively, with the option provided by 3D printing, such desire could now be well responded to. Nevertheless, it should not be set aside that not all products could and should be allowed for 3D printing. Certification for the authorized users of the technology should be pushed through to make sure that no anomalies would occur once the release of the said technology is already given way in the market. People [the general market] should be aware that they are in need of dealing responsibly with their capacity to print out products in their own convenience. Government legal sanctions should then be passed to secure the situation and make sure that only authorized printers get the chance to manufacture the products sent online for printing.
The Target Market
Among the hardest products to produce at present are those that are highly technical in form such as weapons [for military use] and other gadgets that are utilized by laboratories for experimentation and research measures [such as NASA projects]. Relatively, being able to print out the said products within a 3D system could provide a more convenient way of responding to the said needs of the market being targeted for this particular product campaign.
Most likely, the vision of this plan is to get the most comprehensive organizations that are likely to manifest interest over the possibility of having their products printed out in a detailed manner rather than going through a series of procedures which makes the production operation longer. This will also impose on lower rates of expense when it comes to production budgeting allowing the producers to create more for lesser amount involved in the process. Another matter to consider is the lessened cost for shipping. If the producers have printing outlets in several parts of the world [where target markets are situated], then shipping issues need not be a problem especially in relation to manifesting a better sense of time-constraints being lessened in a dramatic scale. The quality of the products delivered to the end users need not be compromised through shipping and production procedures as the operations are to take place within the closes outlets that the buyers could immediately collect their orders from.
Costs and Financing
As mentioned in the previous section, the procedures of manufacturing the products shall be lowered down to basic operations of printing hence lowering costs of machineries' maintenance. The details of the products to be printed in 3D technology could be best achieved through specific customized programs to be created for the said products that are to be manufactured through printing. Most likely, the use of powdered materials that are to be imposed in creating the products need to be of high quality as well; nevertheless, they are expected to be less costly than the metals used for forming items that are to be printed out [such as weaponry or some intricate gadgets used for particular NASA projects].
Shipping costs are also expected to decrease in rate hence making this process of production and distribution a more practical approach to manufacturing and delivery operations. With all these considerations in mind, it is expected that 3D printing would still continue to embrace improved technology methods that would allow it to specifically print out details that are important for the detection of quality marking on the items that it is to produce. Specific blue-print programs for each product are to be produced to make sure that each item manufactured under the said production process is of guaranteed high quality.
Conclusion
In conclusion, not only could three-dimensional printing with remote manufacturing be extremely beneficial to countries and economies globally, but it is simply becoming a necessity of the growing age of technology and design. It is a futuristic look at science, architecture, business and economy that must not be overlooked, but will need monetary and technological adjustments. It will start complex, but will end with a very useful and effective innovation. Considerably, the complexity of the process is expected to be reduced accordingly especially in relation to the manner by which the said technology is to be developed and harnessed to support the most current demands of the market for such innovation. Business organizations are in for a great ride towards development and better condition of directing their resources to gain more from the market that they hope to influence and serve.
Work Cited
Anderson, David M. "Commercialization." Half Cost Products. Half Cost Products, 2013. Web. 25 Nov. 2013.
Chopine, Ami. 3D Art Essentials: The Fundamentals of 3D Modeling, Texturing, and Animation. Amsterdam: Elsevier/Focal, 2011. Print.
Ryan, V. "Remote Manufacturing." Remote Manufacturing. N.p., 2009. Web. 25 Nov. 2013.
Wirtz, Bernd W. "Strategic Development of Business Models: Implications of the Web 2.0 for Creating Value on the Internet." 43.2-3 (2010): 272-90. Web.
Stuck with your Business Plan?
Get in touch with one of our experts for instant help!
Messenger
Live chat
Time is precious
don't waste it!
Get instant essay
writing help!
Plagiarism-free
guarantee
Privacy
guarantee
Secure
checkout
Money back
guarantee
Get a Free E-Book ($50 in value)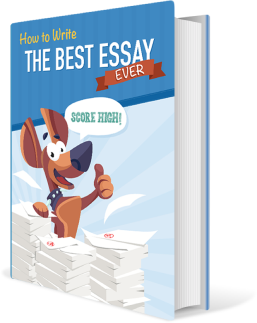 How To Write The Best Essay Ever!