Thucydides Trap 2.0: Superpower Suicide? Research Paper Example
This Research Paper was written by one of our professional writers.

You are free to use it as an inspiration or a source for your own work.
In Thucydides Trap 2.0: Superpower Suicide?, Pat Porter discusses the current political clash between America and other world powers, especially the one with China, is reminiscent of the ancient conflicts between Athens and Sparta. Specifically, he argues that Thucydides' history is related to the current foreign policy implemented by the United States because it demonstrates in inability to transition power peacefully. Porter states that "Athens' foreign policy disaster was born in civil strife", and the same is true of the political dissonance that is currently occurring in the United States (Porter). Because the United States is divided between two opposing political parties that are unable to make decisions that will strengthen the power of the nation, local and international influence is naturally weakening. The nation is becoming even weaker because it is focusing on this international power struggle before dealing with its local political problems, which could possibly get the country involved in a fight over power that it cannot possibly win.
Porter claims that "The deeds of Beijing and Washington suggest an escalating rivalry that will get harder to keep within limits" (Porter). Both capitals are focusing on gaining allies in their silent struggle against one another. While it does not appear that either nation wishes to engage in physical combat for power, it is clear that this battle is taking place with regards to improved standing in the international community in addition to the development of economic power. Ultimately, it can be said that the United States is losing this battle. Recent involvement in the affairs of the Middle East and Russia has caused many nations to verbally oppose the actions of the country. Furthermore, the economy of the nation has decreased, making it a less reliable trade partner than China. By struggling to survive as a world leader, the United States is weakening itself and setting itself up for a greater disaster than it would have experienced initially. It is therefore important for the United States government to look towards the past in deciding the actions it should take with regards to China, as many great nations have struggled to survive in the past but have fallen as a consequence.
While Porter's argument appears to be plausible, many critics argue to the contrary. In Nicias Redivivus?, Neville Morley argues that the situation presented in Thucydides is purely applicable to the situation in Athens and that saying that the United States is committing suicide is overdramatic. Specifically, he states that "Thucydides did not lay out a sustained explicit theory, and that his opinion is hard to extract from the arguments he recreated, does not stop people from ransacking his history for lessons (Morley)". Ultimately, he indicates that Porter's argument is flawed because Thucydides did not mean for his account to be applied to modern situations. While he provides a philosophical account of a historical event, Morley believes that interpreting this message in terms of the modern era is not relevant because this was not the author's original intention.
While the intention of Thucydides may not have been to provide modern thinkers with a theory on which they could base their thoughts, his accounts do provide us with an enhanced understanding of the situation that occurred with Athens, Sparta, and the other world powers at the time. Rather than using this text to word for word make assumptions about the relationship between the United States and China, it would instead be beneficial to use this text as a reminder of one of the potential results of this power struggle. It is apparent that there are many cultural differences between modern societies and ancient ones, so we cannot assume that ancient world affairs are comparable to modern ones. However, we do know that history is doomed to repeat itself and can use Thucydides' text as a word of caution to help prevent the nation from making harmful mistakes in the international arena. It is evident that the status of the country is changing significantly, and it is important for politicians to take actions to prevent the repercussions of this effect.
Furthermore, Porter's argument relies on the validity of ancient Greek arguments. According to "Thucydides" by John Marincola, "Greek historians almost invariably focus on the reliability of "subjective means" of understanding history—the active human faculties—rather than, as modern historians typically do, on the reliability of the material assembled—the objects and material" (Marincola 103). This demonstrates that while Porter's claim may be based on an understanding of nature and human knowledge, it is impossible to come to his conclusions without having physical evidence for the proof of the results of the power struggle between the United States and China. While it is certainly possible that his predictions can come true, they are not completely irrefutable.
To gain an enhanced understanding of the current and future interactions between the United States and China, it would therefore be necessary to gather both historical and modern evidence to detect trends in behavior. Understanding human behavior in terms of Greek philosophy is beneficial because it allows modern man to gain an understanding of the patterns that are either always true or arise the most. The conflict that occurred between Athens and Sparta is important because it is reflective of many like events that had happened both before and after it in history. Based on this, we can reasonably conclude that Porter's argument that we should be worried about a clash between the United States and China is reasonable. However, we cannot assume that there are any other similarities between the two events. To do this, we must analyze the interactions between the two nations in addition to new political and economic decisions made to determine how and why the two nations are attempting to compete. With this data, we can more reasonably conclude the future directions that these nations will take.
In conclusion, Porter's argument is reasonable but not conclusive. The United States and China may engage in a conflict that is reminiscent of that posed in Thucydides' text, but it is impossible to be certain that any of the details of this conflict can be known based on this understanding alone. It is therefore important to combine an understanding of patterns of human behavior and modern political and economic data from the two nations in order to gain a more complete understanding of the clash between these two world powers in addition to the potential result of such a conflict. Furthermore, while it is reasonable to make predictions regarding these results, we cannot be completely certain of the outcome until it occurs.
Works Cited
Marincola, John. "Thucydides." Greek Historians. Oxford: Oxford University Press, 2001. 6l-104.
Morely N. Nicias Redivivus? 4 May 2014. Web. 26 April 2015.
Porter P. Thucydides Trap 2.0: Superpower Suicide? 2 May 2014. Web. 26 April 2015.
Stuck with your Research Paper?
Get in touch with one of our experts for instant help!
Messenger
Live chat
Time is precious
don't waste it!
Get instant essay
writing help!
Plagiarism-free
guarantee
Privacy
guarantee
Secure
checkout
Money back
guarantee
Get a Free E-Book ($50 in value)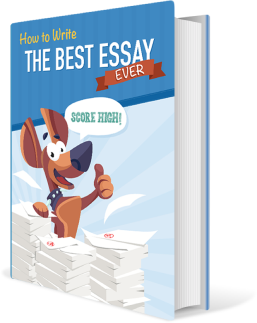 How To Write The Best Essay Ever!