Home
/
Research Paper
/
Time to Dissolve Vitamin C Pills of Various Sizes in Hot Water, Research Paper Example
Time to Dissolve Vitamin C Pills of Various Sizes in Hot Water, Research Paper Example
This Research Paper was written by one of our professional writers.

You are free to use it as an inspiration or a source for your own work.
Introduction
Many people take vitamin C pills because it helps boost immune response and prevents people from becoming sick (Michels et al., 2012). Some individuals take these supplements on a regular basis, while others tend to take them only when they become sick. In spite of the regularity with which people take these pills, it is important for them to consider how vitamin C works in their body. Vitamin C is best known as an enzyme cofactor that helps make a substance called collagen in the human body. Collagen is a structural protein that helps skin, hair, and nails stay together. When collagen cannot be made at all, it contributes to scurvy and related symptoms.
Typically, vitamin C is absorbed into the body when people eat fruit. However, individuals that do not eat sufficient amounts of fruit may take vitamin C supplements to make sure that they are getting enough of this vitamin (Gropper et al., 2005). When vitamin C tablets enter the mouth, they begin to dissolve. This process continues in the digestive system, until the vitamin C is completely released from the tablet. It is important to consider that eating vitamin C in different ways can contribute to different absorption rates of the vitamin (Harris, 1996). Therefore, it would be beneficial to determine whether vitamin C in full pill form, or whether it would be better two split this pill in halves or fourths to determine whether it could be used by the body more quickly.
If vitamin C is dissolved more quickly, it will be ready for the body to use more quickly as well. Therefore, it is important to determine whether vitamin C dissolves more quickly when it is ingested as a full tablet, or whether the time for dissolution can be reduced by cutting the pill into halves and fourths.
Question
How much time does it take for different sizes of vitamin C pills to dissolve in hot water?
Hypothesis
It is hypothesized that the vitamin C will dissolve more quickly when it is in smaller form because it is exposed directly to the water or the solvent, which allows it to be broken up by this substance in a more time efficient manner.
Materials
The materials will include vitamin:
Vitamin C tablets
A knife
A stopwatch
Ceramic cups
Hot water
Loose leaf paper
A pencil
A camera
Variables
Independent Variable: The independent variable of the experiment is size of the vitamin C pill.
Dependent Variable: The dependent variable is the amount of time that it takes for the vitamin C pills to dissolve based on their size.
Fixed Variable: The fixed variables are the type of cups being used, the temperature of the water, and the amount of water.
Control Group: The control group will be a cup filled with a regularly sized vitamin C pill because this pill has not been manipulated in any way.
Experimental Group: The experimental groups will be the cups with the vitamin C pills that have been halved and fourthed.
Method Steps
The first step of the experiment is to gather all of the required materials.
Second, 200 mL of hot water will be placed into three ceramic cups.
Third, one vitamin C pill will be cut into half with a knife, and one half of one of these pieces will be cut into half again with the knife.
Fourth, the three sizes of vitamin C pills will be put into cups with hot water.
Fifth, these substances will be observed and pictures will be taken every 30 seconds until the first substance dissolves. Data was collected by taking pictures of the dissolving substances every 30 seconds. The time was rounded to the nearest second in each instance.
Sixth, the experiment will continue to determine how long it takes for the second substance to dissolve.
Seventh, the measurements retrieved from the timing will be created into a chart and all relevant times will be summarized.
Eighth, the experimental procedure was repeated twice more.
Results and Discussion
It was found that the fourth of the vitamin C poll dissolved the most quickly. It took an average of 62 seconds for this to be dissolved, an average of 184 seconds for the half of the vitamin c pill to be dissolved, and 724 seconds for the full vitamin C tablet to be dissolved. Table 1 below shows the total time that it took for each vitamin C pill size substance to be fully dissolved.
Figure 5 shows that the fourth of the vitamin C dissolves significantly more quickly than the full vitamin C pills. The fourth of the pill dissolves about three times more quickly than the half pill, while it dissolves about 12 times more quickly than the full vitamin C pill. This shows that smaller C dissolves more quickly, while it takes the longest for larger vitamin C dissolve. This showed that as the type of vitamin C form changes, it is likely that the speed of dissolution will differ as well. This shows that vitamin C is more likely to dissolve quickly when its surface has greater contact with water, which supports the proposed hypothesis.
Conclusion/Reflection
Based on the results of the study, the hypothesis was correct. The experimental design effectively helped determine which form of vitamin C would dissolve the most quickly in water. Hot water was used because this more closely reflects body temperature, in which vitamin C would regularly be dissolving. A weakness of this experiment was that it was challenging to mimic bodily conditions using water. Future experiments could use different substances that would more effectively mimic the effects of saliva and stomach bile. However, none of these substances are readily available, so they were not used. It is beneficial to conduct future research of this type, however, because doing so will provide more information about how vitamin C dissolves when it is in the human body (Gropper et al., 2005). To improve the efficacy of this research in the future, I will conduct a greater amount of trials. A weakness of the study is that it is challenging to determine a precise understanding of the time it takes for the vitamin C pills to dissolve because it is challenging to be more precise than rounding its dissolution to the nearest second. Therefore, a more accurate number could be determined using repeated trials. A strength of the experiment is that it was well controlled, using the same amount of water at the same temperature, in addition to using the same type of vitamin C pills in each cup, even though the size was different.
References
Harris JW (1996). Ascorbic acid: biochemistry and biomedical cell biology. New York: Plenum Press.
Gropper SS, Smith JL, Grodd JL. (2005). Advanced nutrition and human metabolism. Belmont, CA: Thomson Wadsworth.
Michels A, Frei B (2012). "Vitamin C". In Caudill MA, Rogers M. Biochemical, Physiological, and Molecular Aspects of Human Nutrition (3 ed.). Philadelphia: Saunders.
Stuck with your Research Paper?
Get in touch with one of our experts for instant help!
Messenger
Live chat
Time is precious
don't waste it!
Get instant essay
writing help!
Plagiarism-free
guarantee
Privacy
guarantee
Secure
checkout
Money back
guarantee
Get a Free E-Book ($50 in value)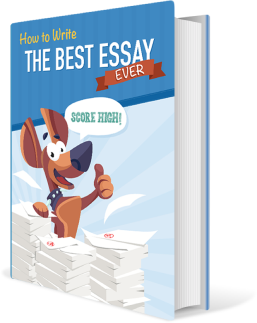 How To Write The Best Essay Ever!