To Franchise or Not to Franchise, Research Paper Example
This Research Paper was written by one of our professional writers.

You are free to use it as an inspiration or a source for your own work.
Introduction
There are numerous ways to define a franchise today, but no matter what definition you choose, all franchise descriptions basically depict an extensive relationship in which one entity (the franchisor) grant another party (the franchisee) the privilege to operate and share ownership in a business that sells products and/or services created, branded, and developed by the franchisor, under the franchisor's operating system.  (International Franchise Association Educational Foundation, Inc., 2013, p. 15)  For Andy's Parties this would mean the opportunity to expand the business while being by utilizing students and moms looking for part-time work.  Andy's Parties contributes the upfront capital funding, working knowledge, and development model, and the franchisee contributes supplemental capital funding – sweat, determination, creativity and innovation.
Still, there are several ways to set-up a franchising model, and today's cutting edge franchise incorporates an arrangement for the behavior of a business, an administration framework for working the business and a shared identity or brand to identify with.  Franchising is an extensive, sometime complex, business relationship, which involves significant interdependence between a franchisor and its franchisees.  (International Franchise Association Educational Foundation, Inc., 2013, p. 15)
Take Andy's Parties for example.  The owners know they have the skills and traits of being entrepreneurs and have already taken a huge step in developing and managing a successful theme party business model.  The owners planned, invested, and worked hard to get this business where it is; therefore, they feel comfortable about their knowledge and experience in the business.  Now, they are ready to expand through franchising, a traditional channel of entrepreneurship.
Pros Of Franchising
Obviously, the major upside of owning a franchising is that it permits Andy's Parties to expand their business without the risk of doing it all on your own.  The franchisee receives the benefit of the owners' know-how and experience with an established and reputable branded theme party store.  Equally as important, Andy's Parties already has a loyal client base that will continue to grow and promote them through word of mouth and referrals.  Franchising could increase the businesses shot of success by connecting their brand with better recognition, stability, and growth, which offers customers a certain level of value and credibility.
Overall, Andy's Parties would gain access to a larger pool of talented people (franchisees) looking for this opportunity.  Individuals that would be willing to invest in the business and collaborate with the owners to grow the business and have sustainability.  Since the franchisees will be paying to buy shops in Andy's Parties chain, the business can expand its capital and grow the number of locations without the need to request additional funding from banks.  There are also opportunities to earn royalties from sales in the franchises.  Andy's Parties can make high returns with very low risks.
One successful example of franchising in the United States and also the first was "the legislative grant of rights to privately owned businesses, which became public utilities, such as railroads and banks."  (International Franchise Association Educational Foundation, Inc., 2013, p. 13)  Despite the fact that the gift of these rights ordinarily involved some form of public control over the operation of these utilities, a select right of abuse gave a prompting to private organizations to make significant capital to develop to these utilities.  Along these lines, government franchising gave means for open utilities to be produced rapidly and without public funding.
Cons Of Franchising
Of course, there are also cons to franchising.  Franchisees are required to work their organizations as per the methods and confinements set forth by the franchisor in the franchise agreement.  These restrictions normally incorporate the products and services offered by the business.  This means the franchisor, Andy's Parties, needs to be prepared to offer essential preopening support systems including, site determination, branding, and development.
Additionally, the business owners will have to share profits, accept loss of complete control of the business, and assume the risks of unprofitable franchises, lawsuits, and/or any difficult franchisees.  There are also many state and federal franchise disclosure laws that the new franchise owner must get up to speed on, since all franchisors are regulated by both federal and state laws.  The franchisor should hire a franchising lawyer to draft and finalize franchise disclosure documents.  The documents will include a franchise agreement and will require disclosure of your company's financial and other information.
Other things to consider, the franchisees are not employees.  Once Andy's Parties sells a chain, the owners will lose some control over the management of that entity, as well as, some cohesiveness in your team.  One franchisee may not want to pay for advertising, because they feel the brand is already well marketed. Another franchisee may not have the same long-term vision and will decide to incorporate some of their own products and ideas in their outlet.  If one franchise performs poorly that flawed reputation can trickle into other stores and become devastating for the company at-large.  (International Franchise Association, 2015) Andy's Parties will need to consider all of these things when creating the franchise contracts and ensure they are able to enforce the terms of the agreement.
Economic Analysis of Andy's Parties
Andy's Parties has been in business since 2004.  The business is still new, but reputable and growing.  The business offers a wide array of options for theme parties.  Andy's Parties provides everything to connect the fun and the people to the theme of the party.  They have their own Party Center for customers to host parties, but they also give customers the opportunity to have their parties in their own homes or another approved venue.
Opening more company-owned locations with the same model as their first store may be difficult for them to manage.  It is a full service event and party rental business.  The owners will be responsible for all operations and liabilities of all stores, but they will have complete control and profit as well.  The franchising option would, again, allow Andy's Parties to expand with minimal risk, but they will lose some control of the franchises.
Andy's Parties mentioned they were looking for women who want to work part-time from home and grow a business into a full-time, fixed location.  Those managers will need training and the ability to train their part-time party staff, which would consist primarily of high school students.  This could be a low cost method for Andy's Parties to open more company-owned locations without franchising.  Essentially, Andy's Parties would be a sales organization that provides themed event and party supplies to consumers.  The business owners would recruit and employ others into the business to help them grow the business.
The initial investment of their first store was about $60,000 to open, and it ramped up to the current sales volume in one year.  They have the passion and capability to expand throughout the Country and even internationally; however, it would be impossible to expand on that scale without eventually franchising.
Recommendation & Conclusion
While it's no small feat to grow any business from the ground up, it is still even more difficult to take your one man operation, even a successful one, make multi-unit success stories.  Yet while the stakes may be higher, the rewards are definitely greater.  Andy has already taken the first step by opening one store and making it successful.  Now is the right time to put pencil to paper and plan carefully what the future growth of his business model will look like.  He is on right track.
The move to multi-unit operation will mark an enormous change in how Andy invests his money, time and energy.  As opposed to focusing on the one business with its set of employees, customers, marketing, and budget, Andy will have to begin prioritizing his time on procuring and preparing quality directors to supervise the next unit(s).
Based on the current economic analysis of Andy's Parties, he is in the right stage to begin planning his expansion.  In a perfect world, Andy's first expansion will be close to home, so that he can build a relationship with his first franchisees and be close by to put out any fires that may arise.  The owners' idea to draft motivated women to begin work part-time from home is recommended.  Not only will the business gain enthusiastic new team members, but as these individuals grow their home base, they will become more invested in the business and more capable of buying their own franchise.  Expanding internationally at this stage is not advised, but it is certainly a viable option for in the future of Andy's Parties.
References
ICFE Study Guide for Franchise Executives (2nd ed., p. 408). (2013). Washington D.C.: IFA Educational Foundation.
Stuck with your Research Paper?
Get in touch with one of our experts for instant help!
Messenger
Live chat
Time is precious
don't waste it!
Get instant essay
writing help!
Plagiarism-free
guarantee
Privacy
guarantee
Secure
checkout
Money back
guarantee
Get a Free E-Book ($50 in value)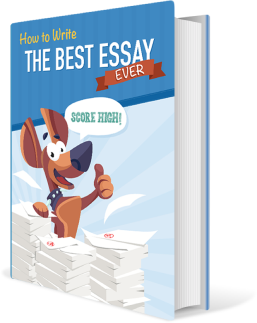 How To Write The Best Essay Ever!