To Settle or Not to Settle? Essay Example
Pages: 3
Words: 834
Essay
This Essay was written by one of our professional writers.

You are free to use it as an inspiration or a source for your own work.
Explain whether this situation is best handled by litigation or by a particular form of alternative dispute resolution.
It appears that this situation would be best handled outside of court (All Law, n.d.). Based on the evidence, it is likely that the news reported slipped because she was wearing five-inch high heels. Furthermore, the fact that the peel was yellow indicated that it is possible that the husband or the wife placed the peel there on purpose to stage the incident. Last, the fact that the woman did not appear hurt was especially concerning. Despite the apparently staged nature of the situation, it would be beneficial for the store to handle the case outside of court because this will protect the image of the store. It is important to consider that the newswoman has a high degree of influence, and even though this situation was a set up, it is necessary to treat the situation delicately due to bad press that could result.
Based on how you would handle this situation, either through litigation or a particular form of alternative dispute resolution, outline the key next steps involved in seeking a resolution. Justify your response.
It would be beneficial to resolve this case out of court, but the efficacy of doing so will depend on the evidence that the store's workers gather prior to this meeting (Lawyers.com, n.d.). First, it will be necessary for the manager to call in an EMT to determine her health status. If nothing is found to be wrong, this should be recorded and a copy of these medical records should be kept on file. Next, a picture of the banana should be taken to show that it could not have been on the ground for very long, and it would be beneficial to document the time at which the floors were last cleaned to demonstrate that the newswoman or her husband had to have placed it there. A picture of the woman's shoes should also be taken, in addition to her positioning on the broken mat to demonstrate that any fall was likely a consequence of her choice of footwear. Once all of this data is collected and analyzed, it would be necessary to get a lawyer involved to contact the woman to demonstrate that the store was not at fault. It is possible that this would dissuade her desire to take the case to court, but even if this becomes necessary, there is reasonable evidence against her that shows she set up the case in an attempt to receive financial compensation for the fall.
Determine whether Ms. Greene is an independent contractor or a part-time employee. Provide a rationale for your response.
Ms. Greene should be considered an independent contractor rather than a part time employee. She is called into work on an as needed basis, and therefore has the right to turn down any job that she is presented with. According to the IRS, "If you are an independent contractor, you are self-employed" (IRS, n.d.). Since Ms. Greene is able to select her own hours and frequency of work, she can be considered self-employed. As a consequence, she has a higher degree of freedom than the part-time employees and is not entitled to their other benefits. Since Ms. Greene agreed to work for the bakery as an independent contractor, she will be treated as such unless the store offers her another deal. Since the management team did not approach Ms. Greene with such an employment offer, she will continue to be considered an independent contractor.
Explain the reasoning supporting whether or not Ms. Greene should receive the same benefits as part-time employees.
Ms. Greene's private bakery business is in direct competition with the store's bakery. Therefore, it would be unreasonable to provide her with part-time employee status, and doing so would likely break the non-compete agreement that part-time and full-time employees are expected to sign. If Ms. Greene wishes to work as a part-time employee at the store, it would be necessary for her to cease her own business practices. Furthermore, part-time employees are generally required to commit to working at least 10 hours a week. Ms. Greene's normal schedule allows her to come in for about nine hours each week, although this number could be less depending on her own availability due to a need to balance her own business with the store's responsibilities. While she occasionally works more than these hours, this is not on a consistent enough basis to allow her to meet the time requirement. In addition, regular part-time employees are paid about $10 per hour after taxes. When considering their benefits, they are Ms. Greene are paid equally. Therefore, taking Ms. Greene on as a part-time worker would also require her to accept a pay cut in exchange for receiving this status.
References
All Law. (n.d.). Advantages of Settling Your Injury Lawsuit Out of Court. Retrieved from http://www.alllaw.com/articles/nolo/personal-injury/advantages-settle-lawsuit-out- court.html
IRS. (n.d.). Independent Contractor Defined. Retrieved from http://www.irs.gov/Businesses/Small-Businesses-&-Self-Employed/Independent-Contractor-Defined
Lawyers.com. (n.d.). To Settle or Not to Settle? That Is the Question. Retrieved from http://research.lawyers.com/to-settle-or-not-to-settle-that-is-the-question.html
Time is precious
don't waste it!
Get instant essay
writing help!
Plagiarism-free
guarantee
Privacy
guarantee
Secure
checkout
Money back
guarantee
Get a Free E-Book ($50 in value)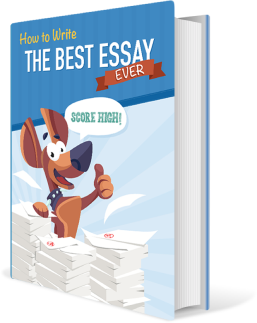 How To Write The Best Essay Ever!