Today's Economy and the Airline Industry, Research Paper Example
This Research Paper was written by one of our professional writers.

You are free to use it as an inspiration or a source for your own work.
Introduction
Today's global economy is highly impacted by the price of energy, but few industries are so affected as the airline industry. Globalization presents unique opportunities for the airline business with the introduction of foreign markets for airline passenger and cargo service. Expanding economies in Asia offer new opportunities for expansion into vast and untapped passenger and cargo markets. Any joint ventures into this area can take advantage of an international labor and talent pool as well as a vast array of raw materials and products available.
Unfortunately, globalization also creates some unique problems and uncertainties. As the American business world becomes more global, successful airlines will have to learn new techniques for effectively running international organizations. A review of the phenomena surrounding globalization and its impact on the multinational business climate is helpful in understanding what is happening to the economic dynamics of the twenty-first century.
Today's Economy and the Airlines
The airline industry has grown at an average pace of 5 percent over the past 20 years. (Elias, 2007) Many uncontrollable events such as the September 11, 2001 attacks and the War on Terror have caused fluctuations in growth. As market competition increases, airlines need to work at improving service while cutting costs and increase total revenues without raising ticket prices. One effective way to utilize the advantages of globalization in the airline industry is to enter into joint ventures with foreign partners. (Cento, 2011)
While ownership restrictions disallow any substantial foreign ownership of U.S. airlines, an operating partnership may be established to everyone's benefit. U.S. airlines may operate under joint ventures with foreign carriers to service emerging markets in Asia and elsewhere.
Different cultures consume different products and services. It is to a firm's advantage to know the marketplace, and that means knowing about the people who comprise it. Getting good consumer information is tantamount to a successful marketing plan, but it is also essential to understand the basic behavioral patterns of the target market's consumers. International joint ventures in response to globalization will dictate the future of air travel.
In today's demographic environment, changing social conditions require innovative ways for international marketers to work with the citizenry, and better means of interacting and communicating with those of different cultures. Today's global marketplace for air travel requires extensive cross-cultural communication ability for making inroads into foreign markets and forming joint venture partnerships to increase the efficiency of air service in international travel. (Cento, 2011)
The future of multinational corporations is inexorably tied to globalization and the related future events that will define it. What we think of as "globalization" is not purely a recent phenomenon (Osterhammel & Petersson, 2000) as there has been a general trend toward greater economic integration between geographically distinct areas throughout human history. This general trend has been punctuated by distinctive periods of more or less intensive "globalization" over the past two or three centuries (it is probable – though by no means certain – that this more recent spasms of global trade have been caused by the closing of the global acumen by improvements in transportation technology. (McNeill, 1963).
Understanding as much as possible about the host country to which we would expand is paramount. Local behaviors and cultural habits must be followed in order to gain acceptance into the business world of the host country. Different cultures express different body language and behaviors that can often be misinterpreted and complicate effective communication between the different peoples. While an Asian citizen avoids direct eye contact as a matter of courtesy and respect, Americans often incorrectly perceive this behavior as sneaky, insecure or even cowardly. Such immediate misperceptions of body language and customs create erroneous first impressions that distort and impair the interpersonal communication process. The more educated marketers are in various cultures, the better they can communicate with other races and this will enable them to do a more professional job and help foster cooperation for a joint airline venture.
Learning as much as possible about the expansion territory would be the first order of business for anyone who is entrusted with negotiations in that country. Knowledge about the currency and exchange rates, transportation availability, available capital and political history is essential to properly assimilating business interests cross-culturally. Understanding the capabilities of the business and industrial sectors of the new country enable expanding companies to capitalize on the best deals the country has to offer in raw materials, labor, services and products.
Safety in these joint ventures is of the utmost importance and passenger and cargo screening procedures need to be implemented at both ends of the travelers' destinations. The U.S. Department of Homeland Security has entered negotiations with some foreign governments, airports and airlines to establish and categorize screening systems for inbound passenger and cargo planes. Agreements made during these negotiations may eliminate the need for airline-specific screening rules that are part of individual airline's security policies. These agreements are intended to lead to an air cargo risk rating system to assess risks from information about the shipper, the items, the receiver and the country of origin. Such a rating system might circumvent the need for more intrusive measures. Foreign governments will eventually be required to establish cargo screening policies that satisfy TSA's airline-specific requirements, negotiate government-to-government requirements that circumvent airline-specific requirements or work with DHS to design a cargo risk rating system that may replace more intrusive screening measures. (Heifetz, 2010)
Even more important than profitability is safety and successful airlines will have to properly handle and screen air cargo as well as passengers. Since the 9/11 terrorist attacks, new screening procedures for passenger flights have received the most priority and attention for industry and government regulators concerned with making air travel safer. The nation's vast air cargo system is vulnerable to drastic attacks that could cripple the nation's economy if attacked or sabotaged. Private enterprises involved in shipping goods by air must cooperate with government regulators to employ the best technology to make air freight more secure. Hazardous materials can be used as weapons against the public if controlled by terrorists or others with nefarious goals. Safeguarding the nation's air cargo is a high priority for business as well as public leaders. (Cento, 2011; Heifetz, 2010)
Securing the nation's air cargo is a massive undertaking. The air cargo network is a complicated, multi-layered system that moves a tremendous amount of freight, packages and mail transported via passenger and cargo airplanes. This complex network is vulnerable to a host of security problems involving potential plans to put explosive devices on aircraft, using airplanes to ship illegal hazardous materials, criminal activities involving smuggling and potential hijackings or sabotage by people gaining access to airplanes. (Heifetz, 2010)
A combination of security checkpoints at or near the airport, manned by government employees and private sector certified shippers seems to be the most likely and best received effort for screening air cargo. Businesses will be required to shoulder some of the burden as government inspectors cannot be everywhere in the supply chain and this would become cumbersome and intrusive to business operations as well even if it were possible. There is no choice but to rely on a combination of private sector screening and oversight by the federal government. And it is impossible to screen pallets that have been assembled at a facility prior to the airport. There is no technology yet developed that can screen through that kind of dense cargo assemblage. To ensure the safety and legitimacy of such shipments would require a certified shipper program that would verify the contents and assume custodial responsibility until it reaches the air cargo receiving facility. (Goodchild, 2009)
In an era when fuel is the most uncertain cost, future ventures must seek greater fuel efficiency from their aircraft to remain profitable and cost efficiency in all areas will serve them well in this new globalized era. Joint ventures will have to concentrate on the areas where they have historically shown great passenger volume and maintain their competitive advantage there. This will mean a downsizing strategy to eliminate duplicate routes and elimination of less profitable passenger hubs as well as in-depth market studies of demographic changes in the service area's population and opening new markets in new business zones very carefully. (Cento, 2011)
Conclusion
As the global marketplace and emerging economies forces dynamic changes upon the world's business climate, American airlines need to prepare themselves for these changes. Competition for labor, products, ideas, technology and manufacturing will force the American airline industry to adapt and adjust to the changing world and to seek solutions to future business problems internationally. Products are becoming international items that combine various technologies and manufacturers to create jobs as well as marketplaces globally. American airline companies would be well advised to take advantage of lower costs overseas and to utilize foreign markets for air travel and air cargo customers.
References
Cento, Alessandro (2011) "The Airline Industry: Challenges in the 21st Century (Contributions to Economics) Physica-Verlag HD, Heidelberg, December 8.
Elias, Bart, (2007) "Air Cargo Security," Congressional Research Service, July 30, accessed online on March 25, 2010 at: http://www.fas.org/sgp/crs/homesec/RL32022.pdf
Goodchild, Joan, (2009) "What New Air Cargo Security Rules Mean for Business," CIO, January 29, accessed online on March 25, 2012 at: http://www.cio.com/article/478342/What_New_Air_Cargo_Security_Rules_Mean_for_Business?page=2&taxonomyId=0
Heifetz, Stephen, (2010) "The Air Cargo Screening Mandate for Inbound Cargo," Adfero Group, May 26, accessed online on March 25, 2012 at: http://securitydebrief.adfero.com/2010/05/26/the-air-cargo-screening-mandate-for-inbound-cargo/
McNeill, William H., (1963) The Rise of the West: A History of the Human Community," University of Chicago Press, Chicago.
Osterhammel, Jurgen and Niels Petersson. (2005) Translated by Dona Geyer Globalization: A Short History, Princeton University Press, Princeton, N.J.
Samli, A. Coskun, (1995) "International Consumer Behavior: It's Impact on Marketing Strategy Development," Quorum Books, Westport, CT, March 30.
Transportation Security Administration (TSA) (2012) "Air Cargo Security Programs," U.S. Department of Homeland Security, undated, accessed online on March 25, 2012 at: http://www.tsa.gov/what_we_do/layers/aircargo/index.shtm
Stuck with your Research Paper?
Get in touch with one of our experts for instant help!
Messenger
Live chat
Time is precious
don't waste it!
Get instant essay
writing help!
Plagiarism-free
guarantee
Privacy
guarantee
Secure
checkout
Money back
guarantee
Get a Free E-Book ($50 in value)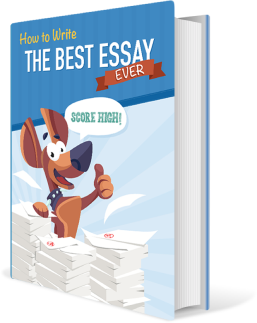 How To Write The Best Essay Ever!