Today's Leaders Paving the Way for Tomorrow's Leaders, Essay Example
Pages: 4
Words: 1000
Essay
This Essay was written by one of our professional writers.

You are free to use it as an inspiration or a source for your own work.
The competition to stay in the Navy has intensified. In addition to Perform to Serve (PTS) announcement in spring 2011, FY12 quota-based Enlisted Retention Board (ERB) also examined the performance of roughly 16,000 Sailors out of which approximately, 3,000 Sailors were separated from the service some of whom had huge potential and could be groomed for long term success with little effort. This is a sign that senior leadership should be more proactive in guiding Sailors' professional career paths.
Introduced in 2011, the Enlisted Retention Board (ERB) affects selected third class petty officers through senior chief petty officers in 31 overmanned ratings with greater than 7 but less than 15 years of cumulative service. Shockingly, the program resulted in the termination of some quite capable Sailors which calls for the need to equip Sailors with the tools that may help them improve their performance and education. In addition, evaluation processes should also be improved to ensure an effective match between the skills of the Sailors and the needs of the Navy.
There is an old saying that Sailors are personally responsible for on-the-job performance and career management but it takes a proactive leader to guide Sailors to become the best at their jobs. We know that declining performance played a key factor in the FY12 ERB, thus, one of the areas leaders can help junior Sailors is in making sure that junior Sailors understand the ERB process. Sailors should be mentored to set both short and long term career goals and even if the Sailors determine Navy is not the right place for them, they should have a backup career plan. There was a time when Sailors could afford to make mistakes and would escape harsh consequences by only receiving non judicial punishment but things have changed now. Sailors should be reminded on regular basis that there is little room for error and they should commit all their resources to being the best they are capable of.  At the command I am currently stationed at, we have recently lost two First Class Petty Officers with 15 years of service to ERB even though the officers had only received non judicial punishment over the last 5 years.   The focus should not only be on punishment but also on rewards and we, as senior leaders, should develop an incentive system that rewards Sailors with stellar records and motivate others who may be lagging behind to work harder. Motivation tools as simple as positive counseling recognizing a Sailor's contribution can go a long way towards ensuring Sailors' dedication to their responsibilities. I believe everyone is capable of doing amazing things and the key is to ensure that there are adequate learning resources as well as an incentive system that rewards hard work.
Performance is another area that requires attention as it is an important determinant of advancement opportunities and awards under the ERB process.  Senior leaders should ensure that junior personnel receive effective mid-term counseling at least 6 months prior to receiving their periodic evaluations. This is also a good opportunity to explain to the Sailors the performance traits they are measured against as well as the professional knowledge and quality of work expected from them. The Sailors can also be educated on the expectations from them and how they can improve their teamwork and leadership skills.  The leadership may also use the opportunity to provide honest feedback as to where the individual Sailors stand and what they can do to improve their performance and career prospects. In addition, the evaluation may also include other components such as Sailor of the Quarter (SOQ) nominations, advancements, assignment to special duties, and info on ERB. This will ensure that Sailors are equipped with the proper knowledge to manage their career in the Navy.
Education, both during and outside duty, helps Sailors when it comes to Enlisted Retention. The Navy invests a lot of money in training personnel for Navy Enlisted Classification ((NEC) qualifications.  NEC'S are critical for many jobs in the Navy.  During the ERB process, high investment in NEC's may be taken into consideration and result in favorable consideration for the participants. Navy­ Specific Professional Military Education is also a key area of consideration because Navy desires Sailors who possess expert knowledge in their specific rating fields. As senior enlisted leaders, we need to ensure that all Sailors have access to affordable educational resources.  Every Sailor should take advantage of the Tuition Assistance (TA) program due to the rising cost of college education.  TA is the Navy's financial assistance program that provdes funding to active duty personnel to take courses in an off-duty capacity at colleges, universities, or vocational/technical institutions that are regionally or nationally accredited. Education doesn't only make Sailors more productive but also open other career paths for them should they decide to leave the Navy.
There are several benefits of the above-mentioned recommendations. First of all, they will ensure that Sailors have realistic expectations of their obligations and how their performance is measured. This will create an environment of equity and will also improve Sailors' performance and morale. The critics may argue that such programs especially education loans are costly and may be poor investment if some Sailors leave to pursue other careers. Such critics ignore the fact that even if some Sailors leave, the improvement in performance of other Sailors as a result of education will more than pay for the initial investment. Programs like education loans will also improve Navy's attraction to talented individuals many of whom might not have considered Navy in the first place. The loss of capable Sailors in the Navy because Sailors have poor understanding of their responsibilities as well as how their performance is evaluated is an unfortunate reality that could be avoided with little efforts. This is why senior leaders should play greater role in helping Sailors manage their career track and guide them through their early years. Such efforts will improve Sailors' morale as well as their performance and will also attract more talent to the Navy.
Time is precious
don't waste it!
Get instant essay
writing help!
Plagiarism-free
guarantee
Privacy
guarantee
Secure
checkout
Money back
guarantee
Get a Free E-Book ($50 in value)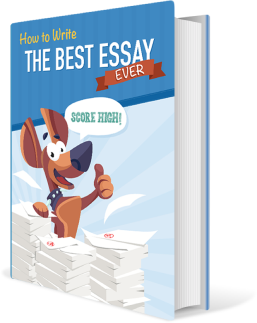 How To Write The Best Essay Ever!