Too Fast and Too Furious, Research Paper Example
This Research Paper was written by one of our professional writers.

You are free to use it as an inspiration or a source for your own work.
Too Fast and Too Furious: How Action Films Effects Reality
Intro/Thesis: Anyone who has viewed the Fast and Furious series can attest to the fact that these films are extremely entertaining.  All too often these movies portray a life which many individuals would love to experience. Even though much of the movie is done by stunt crews and other effects, people try to reenact the film in real life. It is extremely dangerous and unlikely that they will have the success presented in the film. The film industry has an obligation to educate the viewers to support the fiction portrayed in the film. Action films like Fast and Furious creates a fantasy which clouds reality and encourages individuals to replicate the events that take place in fictitious films.
Introduction
Films like Fast and Furious have more effects on society than entertainment.
"By building on the films multicultural base to help market it globally and amping up the spectacle and stunts, the franchise just keeps getting bigger" (Hamedy and Kaufman).
"In the end, it might not be Barack Obama who drives us into the future," he wrote. "It may just be Vin Diesel and The Rock." (Yamato).
History
The Fast and Furious series condones law breaking activities.
"In the first film, Brian O'Conner heroically abandons abstract obligation to law and order to discharge a debt to Toretto" (Yglesias).
Many individuals try to reenact the racing scenes and take to the streets in real life drag racing.
The action and violence along with the 'gang' unity is inviting, and many people want to participate in the ideas portrayed in the Fast and Furious.
Transformation
Individuals have a hard time separating reality from fiction.
"Movies are about fantasy, but they have real-life impact" (McKay).
"Our film deals with some of the most important themes of classic westerns – loyalty, betrayal, freedom. But instead of horses, we've got horsepower" (Fast and Furious).
Psychiatrist Fredric Wertham has commented, "Through TV and moving pictures a child may see more violence in thirty minutes than the average adult experiences in a lifetime. What children see on the screen is violence as an almost casual commonplace of daily living. Violence becomes the fundamental principle of society, the natural law of humanity. Killing is as common as taking a walk, a gun more natural than an umbrella. Children learn to take pride in force and violence and to feel ashamed of ordinary sympathy. They are encouraged to forget that people have feelings" (Cline)
Future
The film industry has an obligation to the viewers and how they react to the ideas presented in their movies.
"Last week, President Obama spoke to entertainment industry executives at DreamWorks Animation's campus in Glendale, Calif., urging them to take "responsibility" when it comes to guns and on-screen violence" (McKay).
The death of one of the main characters show how real the potential for car crashes is. The film used his death as a means to increase revenue instead of taking a social stand for the dangers involved in their action film. A rival film studio stated, "I actually believe [the tragedy] will add to returns" (Beck).
We will continue to have a problem with media violence until a majority of the American public understands why it is harmful and decides to change their own behavior — recognizing that their behavior, along with others, cumulatively adds up to widespread social change" (Thomas)
Conclusion
It is important for the film industry to educate the general public to the reality of how these films are made. There is continual finger pointing as to who is responsible for the violence and social actions which are influenced by the film industry. It is not conclusive that it is solely the responsibility of the film industry to education the general public, however they do need to take some actions to separating movies from reality. Showing the dangers of real life tragedies will curb the societal desire to reenact and recreate things they view on the big screen.
Work Cited
Beck, Lia. Paul Walker's Death Affects 'Fast & Furious 7' & How They're Handling It Is Disappointing. 11 Dec. 2013. 23 Apr. 2015.
Cline, Victor B. How Do Movies and TV Influence Behavior? Oct. 1972. 23 Apr. 2015.
Fast and the Furious, The: Production Notes. 2014. 23 Apr. 2015.
Hamedy, Saba and Amy Kaufman. 'Fast and Furious' strives to be more than a fast-cars, hot-people flick. 2 Apr. 2015. Web. 22 Apr. 2015.
McKay, Hollie. Too fast and furious: Some say Hollywood needs to take more responsibility for its action films. 04 Dec. 2013. Web. 24 Apr. 2015.
Thomas, Elizabeth. Media Violence: What if we Changed the Question? 2011. Web. 22 Apr. 2015.
Yamato, Jen. How 'The Fast and the Furious' Took Over the World. 03 Apr. 2015. Web. 22 Apr. 2015.
Yglesias, Matthew. The Fast, the Furious, and the Long-Term Erosion of American Social and Economic Institutions. 28 May 2013. Web. 24 Apr. 2015.
Stuck with your Research Paper?
Get in touch with one of our experts for instant help!
Messenger
Live chat
Time is precious
don't waste it!
Get instant essay
writing help!
Plagiarism-free
guarantee
Privacy
guarantee
Secure
checkout
Money back
guarantee
Get a Free E-Book ($50 in value)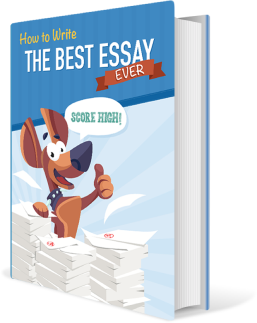 How To Write The Best Essay Ever!