Torte Reform, Essay Example
Pages: 4
Words: 1211
Essay
This Essay was written by one of our professional writers.

You are free to use it as an inspiration or a source for your own work.
After repealing health-care first cost saving legislation, one would recommend implementing is torte reform. This was not given in more than 2,000 pages health-care bill at all; a possible reason being that according to the Federal Election Commission (FEC) the law firms have donated $43,071,129 (Charlton) through July 13, 2009 (dwarfing anyone else who was running for office in 2008) to Barrack Obama. It is not wonder that the one measure that would have guaranteed some of the largest cost savings in healthcare (which is a huge part of what democrats promised this legislation was all about) was never put into practice. Torte reform would be the largest cost savings measure in the history of healthcare. According to a survey reported on September 23, 2009 by Investor's Business Daily/TIPP of 1,376 doctors, 48 percent said torte reform would be one of the best ways to slow the rise of costs (Foderman). The next closest was insurance reform at 18% (Foderman).
In torte cases involving suit against a doctor or hospital when a huge verdict is rendered for the plaintiff, sometimes fifty-five to seventy percent of all money awarded can go not to the victim of whatever grievance occurred, but to the attorney who files the suit (Foderman). While one feels a person should be paid for what they do, this seems a bit excessive.
It is absurd that one could be permanently injured and instead of the money going to help compensate him/her for the bills, medical needs or in the case of cerebral palsy major life necessities, the bulk of the money can go to his/her attorney for filing the suit against his physician. It is noted that in smaller balance cases most attorneys take around twenty to forty percent, a somewhat more reasonable rate (Statsky 21).
This is a trend and it should be reversed; torte reform should reduce the percentage an attorney can accept from his or her client. One would hate to explain what they can charge for a service rendered – people are being victims of possible malpractice and then being taken advantage of by the attorney who has sworn to protect them, and the only solution to protect the victim is to put reasonable limits on what percentage attorneys can charge, specifically in medical malpractice cases.
One can argue that Congress should pass a law stating in medical malpractice suits attorneys can only accept fifty percent or less of any major verdict awarded by a judge or jury, and that figure should be lower when the claim is smaller. This would allow the person who is truly wronged to be compensated and juries can award smaller verdicts they feel it is appropriate, knowing the victim will actually receive most of that money being awarded by their verdict. According to Tillinghast-Towers Perrin, malpractice suits and torte cases are costing the hospitals more money than the cost of inflation. In the graphs shown in this study, one can see how torte happy society is driving up the cost of care (Tillinghast-Towers Perrin). Such trends need to be stopped urgently!
Another aspect of torte reform involves the frivolous law suits being filed. It is inconceivable that attorneys can sue a hospital or doctor without cause and then when they lose the case not have to pay the legal fees of the doctor or hospital they filed the unmitigated suit against. Should Congress not protect the people who vow to lend a hand when they are in need of them? The first right given by the Creator is the right to live and these miracle workers help preserve just that right, one should have protections in place so if somebody does file suit without cause, and these doctors have recourse to recoup any money they might have lost.
This is why one argue in torte reform law there should be a line simply stating if an attorney files a lawsuit ruled to be frivolous by the presiding judge, the attorney and client filing suit be responsible for paying the legal fees of the doctor and/or hospital they filed the grievance against and must reimburse them for any financial cost the frivolous action has been brought upon that doctor or hospital in reference to the unsubstantiated claim. Meaning if doctor or hospital loses patients or money because of the unsubstantiated suit, the plaintiff should pay the doctor for every one of those losses.
As Robert Levy reported for The Freeman, Mississippi put caps in place on September 1, 2004 on pain and suffering, malpractice suits, and punitive damages and in turn it has saved a state which had doctors along with seventy – once insurance agencies fleeing the state before the reforms were passed. One could learn from this as a nation, these limits do not have to be excessive they only to protect against excessive verdicts, this way the patient is provided for in the case of true malpractice, while at the same time this nation's doctors and hospitals are not overwhelmed by pain and suffering costs which are impossible to measure.
Torte reform is simple, any rational person who looks at the evidence can see where it is implemented the malpractice suits drop and numbers of practicing doctors increase. Case in point, look to Texas, according to Terry Jones's report for Investor's Business Daily since they implemented Torte reform in 2003, there has been a 57 percent increase in doctors, 10 new insurers are now in operation in Texas (more competition has lowered insurance costs), and malpractice insurances rates have dropped 37 percent so far (Jones).
If implemented one believes that torte reform would be the biggest cost saving measure of reform within the healthcare system and this paper already described the cases for reforms and outlined how they can be implemented. Real torte reform should include limits on attorney fees in medical malpractice suits, frivolous suit reduction measures (such as loser pays), and targeted caps on pain and suffering in medical suits, additionally in the area of punitive damages (Statsky xvii).
All of this could be put into reality in a less than three page bill, there may be measures that need to be added as other people do have ideas in this regard, but one argue that they can all be debated point by point on their merits and voted on a yes or no basis utilizing the de-comprehensive strategy that has been laid out. The American public can read the bill and make a truly educated decision on torte reform, something were not given a choice with the 2010 health-care debate. Meanwhile America's leaders can and should continue looking for other cost saving measures.
Works Cited
Charlton, John. "Opensecrets.org Reports on Who Gave What To Obama Campaign." The Post & Email 30 Oct. 2009. Web. 20 Oct. 2011.
Foderman, Jason MD. "The New Health Law: Bad for Doctors, Awful for Patients". The Institution for Healthcare Consumerism. Web. 20 Oct. 2011.
Jones, Terry. "Doctors' Best Medial Cost-Cutting Ideas: Torte Reform, Torte Reform and Torte Reform". Investor's Business Daily 23 September 2009. Web. 20 Oct. 2011.
Levy, Robert A. "Dos and Don'ts of Torte Reform". The Freeman: Ideas on Liberty. May 2005. Web. 20 Oct. 2011.
Statsky, William P. Essentials of Torts. Cengage Learning, 2011. Print.
Tillinghast-Towers Perrin. "Limiting Tort Liability for Medical Malpractice". Congressional Budget Office. 08 Jan. 2004. Web. 20 Oct. 2011.
Time is precious
don't waste it!
Get instant essay
writing help!
Plagiarism-free
guarantee
Privacy
guarantee
Secure
checkout
Money back
guarantee
Get a Free E-Book ($50 in value)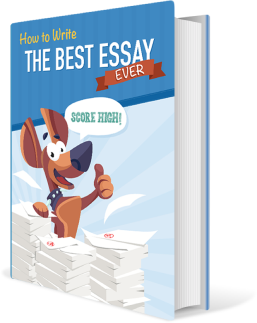 How To Write The Best Essay Ever!