Trade School vs College, Research Paper Example
This Research Paper was written by one of our professional writers.

You are free to use it as an inspiration or a source for your own work.
For a person to decide whether to study in a trade school or a college, one is keenly urged to figure out what they want to do in the education platforms with different advantages and disadvantages. They present various opportunities and experiences in learning, and understanding these differences helps an individual make the right choice. A trade school, commonly known as a vocational training school, is a learning institution that provides a student a career-focused training that is centered on a specific area of interest, while colleges are learning institutions that provide the students with the ability to learn both hard and soft skills and they train on a broad range of academic field. Most people fail to realize that other well-paying opportunities do not require money, time, and extra effort to acquire a degree. Therefore, this study seeks to find out why trade schools are better than colleges.
Trade schools are better than the college because they provide more opportunities and advantages to their students over colleges and this is because they offer career-focused training in the fields where a student desires to learn about through creating skills and experience as they provide real skills, and also offer better chances for students due to their dedicated training in a skilled vocation, which leads to a career in skilled employees who have all the skills required to work in their field of specialization.
It also gives students better performance in their careers because it creates personal fulfillment in the job that an individual is working in, creates stability, and gives a platform and potential to earn a high salary. This is because students choose what they love and are passionate about and pursue it as a course, and they already know what is right for them. Through this, they end up in a career that is fulfilling, thus acquiring personal satisfaction and happiness due to career growth and fulfillment; trade schools also offer to learn based on the specific needs of the student, and they are fully trained in the specific field that they want to learn about which gives them detailed information, more skills, and a better experience as they train skills in a particular career and also creates a platform where one can realize high potential salaries and also start earning after a short period because it may only take few months or years for a trade student to complete their studies and start earning. They can also work and earn while studying due to its flexibility which makes them more skilled and the high qualification, skills, and experience lead to high wage payments (George, 3916). Trade schools also create very competitive people due to the high training offered, and this makes them more skilled as it provides hands-on training, which offers a real-world experience.
The trade schools are cheaper and cost less for a student to be enrolled, admitted, and studied, and it also takes a shorter duration to complete training in a trade school (Holland, 2). For example, for a student to complete training as a plumber in a trade school, they are required to pay approximately $33,000, which would only be fees for one year in a college, and college students are required to spend around $130,000 to complete a course thus trade schools being more cost-effective. The training duration in trade schools takes from only a few months to a few years to complete. They offer shorter education timelines and paths as they train student-specific skills, and within a short period, the students start to earn decent wages. For example, completing a welding course in a trade school will take between 7-24 months, while for a student to complete a nursing course in a college takes up to 4years. The trade students are also eligible to acquire financial assistance as they can also apply for funding from the institutions that give funds to the student (Holland, 2).
However, people argue that college education is better because it gives students increased educational and employment opportunities and options, and this is because they do not focus on a single topic or program but focus on a wide range of courses where students are in a better position to decide and are given the flexibility and also gives them broader learning environment through the incorporation of many aspects and areas in their learning (Chan,6). However, specific training is essential and is required to give students a real experience that is not provided in the college education.
College education also creates better job opportunities for students as some positions require a student to have attained a course to get employment. In addition, it gives high wages and salaries and offers more soft skills (Hout, 1). However, although it may provide chances for many job opportunities, the students may fail to be competitive as they do not receive specific training in how to perform different tasks but gain general knowledge, which may not be helpful in the changing dynamics in the job markets.
Although both trade schools and colleges give students the knowledge and skills necessary to be in the job market and they are both paths to gain access to education, attending a trade school places students in a better position as they can follow their passion and they receive specific training based on the field they would like to e0xplore. It also makes students more competitive as they receive training in the field where they gain experience as they are trained on what is happening in the real world and gain practical skills. Students need to understand what they want to be before deciding which way to go.
Works Cited
Chan, Roy. (2016). Understanding the purpose of higher education: An analysis of the economic and social benefits for completing a college degree. Journal of Education Policy, Planning, and Administration. 6. 40.
Holland, Megan M., and Stefanie DeLuca. "Why wait years to become something?" Low-income African American youth and the costly career search in for-profit trade schools." Sociology of Education 89.4 (2016): 261-278.
Hout, Michael. "Social and economic returns to college education in the United States." Annual review of sociology 38 (2012): 379-400.
Mouzakitis, George S. "The role of vocational education and training curricula in economic development." Procedia-Social and Behavioral Sciences 2.2 (2010): 3914-3920.
Stuck with your Research Paper?
Get in touch with one of our experts for instant help!
Messenger
Live chat
Time is precious
don't waste it!
Get instant essay
writing help!
Plagiarism-free
guarantee
Privacy
guarantee
Secure
checkout
Money back
guarantee
Get a Free E-Book ($50 in value)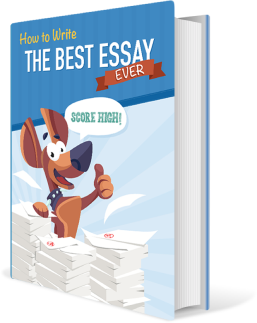 How To Write The Best Essay Ever!