Transformational Leadership Is the Most Suitable Approach, Essay Example
Pages: 7
Words: 1966
Essay
This Essay was written by one of our professional writers.

You are free to use it as an inspiration or a source for your own work.
Transformational leadership is the most suitable approach towards leading people to motivate and empower individuals. Several authors researched the different facets of transformational leadership with particular focus on effectiveness, motivation, change management, and employee engagement. Studies in the public and private sector have been carried out to provide leaders with effective frameworks to implement this leadership methods. Some of the most recent studies will be reviewed below in detail to reveal the recent developments of the theory, and the potential benefits of implementing this method in general nursing practice.
Tafvelin (2012)  created a comprehensive research focusing on the leadership qualities and strengths associated with transformational leadership. Focusing on the social services sector, the author came to the conclusion that transformational leadership was not simply an approach, but a process used to transform organizations, cultures, and visions. The main processes of transformational leadership were found to be mediation, moderation, support, and leader continuity. The process, based on the above elements was later studied using a survey research study, which focused on revealing the hindering factors of the organization, and the outcomes of transformational leadership: role clarity, well-being at work, and commitment. The conceptual model of the research was developed in order to clearly define the behaviors associated with transformational leadership. The most frequently studied mediators of transformational leadership – among others – were empowerment, engagement, intrinsic  motivation, self-efficacy, and identification. All the above mediators had different team-related, leader-related, and working conditions-related outcomes. Empowerment, for example, results in effective communication on the team level, trust on the leader level, and goal clarity on the working conditions level. Likewise, engagement improves work collaboration and increases employee involvement. Intrinsic motivation positively impacts team learning, and supports organizational justice.
The literature research and survey created by Tafvelin (2012) delivered some interesting findings related to the impact of transformational leadership on team collaboration, motivation, and employee engagement. The author (Tafvelin, 2012, p. 59) states that transformational leaders "employee well-being by contributing to an innovative climate as well as increasing employee role clarity and commitment to the organization". Still, the most important findings of the study are related to the factors that hinder the implementation of transformational leadership in public organizations. It has a positive impact on employee well-being, positive attitudes towards initiatives, and climate for innovation. The main hindering effects for implementing transformational leadership were found to be distance from employees, limited influence, high work load, and lack of support from the organization. The hindering effects described above, however, can be overcome by effective collaboration and the implementation of democratic leadership, coaching, and reducing the power distance between the leader and followers.
Another study, created by Onwe (2014) focused on the impact of transformational leadership in a health care organization within Nigeria. Reviewing the nursing education of the Ebonyi State, the author studied the impact of transformational leadership approaches on organizational reforms. The main strengths associated with transformational traits of leadership were found to be the ability to initiate change, becoming an example for followers (role model), and clarifying roles within teams. However, there were some disadvantages and shortcomings of transformational leadership discovered by the author, as well, such as being too focused on the vision instead of the tasks ahead, and  lack of authority (Onwe, 2014). The reform of nursing education in Ebonyi State brought forward leadership training being offered to nursing leaders who often had related, but not specifically nursing diplomas. The interviews with the nursing leaders and team members involved in the process revealed that transformational leaders are able to expose team members to challenges and help them grow professionally through intrinsic motivation and engage with followers, increasing their commitment towards the changes within the team and organization. The above study brought forward some significant findings related to employee motivation and engagement in relation with implementing change. Leaders within health care organizations today face several challenges related to managing multicultural teams, aligning personal goals with organizational vision, and collaboration within teams to deliver results. Transformational leaders can gain commitment not only by creating a vision that is aligned with team members' personal goals and aspirations, but also by communicating these visions and their benefits for the entire team. Coaching and mentoring were found to have a positive impact on both engagement and employee commitment, as these leadership methods are designed to empower individuals and aligning personal goals with organizational missions.
Another survey study, created by Hayati et al. (2014) studied the impact of transformational leadership on workplace engagement within nursing teams. Using a multifactor leadership questionnaire, the results showed that transformational leadership had a strong positive impact on work engagement. The method used by transformational leaders to transfer their enthusiasm to followers was described as modeling. This finding confirms the statement previously made by other researchers (Onwe, 2014;  Tafvelin, 2012) that leaders who engage in transformational traits have the to become role models in order to influence their followers and gain commitment towards a shared vision. One of the main findings of the study review was that transformational leaders are able to achieve higher productivity through encouraging and engaging followers. The study carried out by  Hayati et al. (2014) was concluded in five Iranian public hospitals in the Khuzestan region. The main hypotheses the research studied were related to the impact of transformational leadership on work engagement, vigor, dedication to work, and  absorption. The most significant finding of the study was related to a new, unexplored area of transformational leadership. Instead of studying the impact on organizational performance in general, the authors decided to assess everyday activities of transformational leaders. The research results showed that "daily fluctuations in transformational leadership may also influence employees' work experiences" (Hayati et al., 2014, p. 6). Therefore, the link between transformational leadership and improved performance was the  leader's ability to boost followers'  enthusiasm  and optimism. The study was extremely relevant to clinical practice leadership, as it highlighted the importance of mentorship, coaching,  and personal engagement within nursing teams. The authors (Hayati et al., 2014) concluded that transformational leadership can be utilized as a motivator factor within clinical nursing teams.  Improved productivity and employee engagement are considered to be the main positive aspects of transformational leadership. Productivity in health care would improve patient outcomes, reputation of the organization, as well as job satisfaction. This would also lead to reduced workflow, higher level of employee engagement, and more effective communication. Transformational leadership, however, should be teamed with the introduction of evidence-based practice, which would also improve patient outcomes.
Drenkard (2012) examined the transformative power of leadership within nursing teams. The review focused on four main points related to transformational leadership, namely: transformational leadership's main concepts related to health care organizations, the relationship between leadership and systems, the research gaps related to transformational leadership within nursing, and suggestions for further research on the implementation frameworks and methods of transformational leadership within health care. Reviewing the conceptual framework of leadership, the author found that there are three layers of leading: the leadership of the self, the one related to systems, and leadership related to others within the organization. Based on the framework, all of the above aspects of leadership are connected with each other, and have various behaviors associated with them. Reviewing a recent study related to transformational leadership within nursing teams, using a sample of 1500 U.S. registered nurses, the author (Drenkard, 2012) concludes that transformational leadership did not only improve collaboration, but had a positive impact on staff retention and engagement. Studying the four elements of leadership, the study found that personal leadership traits (knowing one's strengths and weaknesses), professional traits (mentorship, relationship with team members), systems membership were all important when creating change and initiating reforms within nursing practice. The task of transforming organizations, according to the author (Drenkard, 2012, p. 151) required "new skills for leadership include courage, tolerance for ambiguity, risk taking, creativity, business acumen, political savvy, and strong influencing skills". Finally, reviewing the research gaps within the literature of transformational leadership, the author emphasized the need for understanding leadership as a social influence process, based on interaction and effective communication and collaboration. Within nursing teams, sharing information and collaborating to deliver expected results is crucial to delivering positive patient and performance outcomes. The nursing leader needs to be able to not only create a vision for the team, but also communicate it effectively and gain commitment from followers, using the 4I-s of transformational leadership:  individualized consideration, intellectual stimulation, inspirational motivation, and idealized influence. All the above are described as processes, and should be studied individually in order to provide nursing leaders with a framework for implementing transformational leadership.
A recent meta-analysis by Harms & Crede (2010) examined the relationship between emotional intelligence and transformational leadership traits. The main elements of emotional intelligence (EI) defined by the researchers are empathy, self-awareness, and self-confidence were thought to have an impact on visionary leadership behaviors. The study focused on research related to leadership behaviors, attitudes, outcomes, and emotional intelligence. Defining emotional intelligence as a set of abilities necessary "not only comprehending and regulating emotions, but also understanding and integrating them into cognitions" (Harms & Crede, 2010, p. 7). Examining various hypotheses, the author found that emotional intelligence is positively related to transformational leadership, as well as contingent reward behaviors, while EI is negatively related to passive and laissez-faire leadership. The correlation between EI and transformational leadership was found to be moderately strong, however, the authors state that the variations based on the methods and assessment frameworks utilized by the reviewed studies might have hindered the reliability of the studies. Reflecting on the related literature, and the results of the meta-analysis, the research found that "claims made by EI proponents are largely overstated, in particular those who market EI assessment tools as management screening or training devices" (Harms & Crede, 2010, p. 15). The above finding demonstrates that researchers of nursing leadership should focus more on practical assessments, training of effective change management and engagement, instead of researching the personality traits of individual leaders, and the impact of personal preferences, attitudes, and strengths on the successful implementation of transformational leadership. Transformational leadership, therefore, should not be viewed as a result of a personality trait, but a process, as it has been defined  by Tafvelin (2012). This means that theorists and nursing leaders should focus more on the practical elements of transformational leadership, such as improving the organization's abilities to deal with change and challenges, motivating employees, communicating the vision, sharing objectives, improving commitment and staff retention, while empowering individuals within the team. When transformational leadership is viewed as a process and behavior, instead of a personality trait, it can be applied easier by nursing leaders to improve their practice and their team's behavior.
The above literature review has revealed that transformational leadership has the potential to improve nursing team collaboration, and improve employee commitment. Further, several authors have emphasized the need of implementing mentoring as a way of empowering individuals within nursing teams. Individualized influence was found to have a strong positive impact on followers' commitment, work ethics, and retention rates. Therefore, recent transformational leadership research focusing on the impact of best practices on teamwork, effectiveness, organizational outcomes, and culture are found to provide essential value for future nursing team leaders who are looking to implement transformational leadership in their every day management practice.
References
Drenkard, K. (2012). The transformative power of personal and organizational leadership. Nursing administration quarterly, 36(2), 147-154.
Harms, P. D., & Credé, M. (2010). Emotional intelligence and transformational and transactional leadership: A meta-analysis. Journal of Leadership & Organizational Studies, 17(1), 5-17.
Hayati, D., Charkhabi, M., & Naami, A. (2014). The relationship between transformational leadership and work engagement in governmental hospitals nurses: a survey study. SpringerPlus, 3(1), 25.
Onwe, S. N. (2014). Transformational leadership in nursing: The case of Ebonyi State in Nigeria.
Tafvelin, S. (2013). The Transformational Leadership Process: Antecedents, Mechanisms, and Outcomes in the Social Services.
Time is precious
don't waste it!
Get instant essay
writing help!
Plagiarism-free
guarantee
Privacy
guarantee
Secure
checkout
Money back
guarantee
Get a Free E-Book ($50 in value)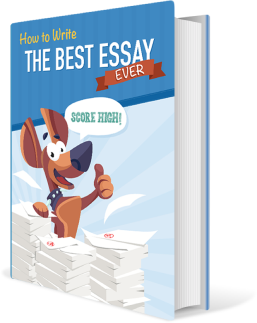 How To Write The Best Essay Ever!