Treatment of Body Weight Gain in Adults, Research Paper Example
This Research Paper was written by one of our professional writers.

You are free to use it as an inspiration or a source for your own work.
Problem Statement
Many studies have shown that diet and exercise can contribute to a healthy lifestyle (Wing et al., 2013). However, physical activity could be used as a means of obesity prevention in addition to the practical application of this technique for weight loss. There is a need for the nursing field to gain a greater understanding how education and other interventions can be provided to patients in a manner that will allow them to understand how to properly maintain their weight at an acceptable level. Therefore, it is reasonable to explore the value of the nurse's role in enabling patients to be motivated to follow their weight maintenance plan. To ensure that nurses are maximally effective in helping their patients achieve this goal, it is necessary to improve their ability to determine which intervention methods and programs should be provided. As such, effective nurse training is an important component of a successful application of physical activity for weight maintenance (Grimstvedt et al., 2012).
Context
It is important to focus on the weight of patients who have been diagnosed with a diverse array of illnesses because obesity is related to higher risks of morbidity and mortality. Specifically, individuals who are overweight or obese have a higher risk of death or impairment as a consequence of diabetes, heart disease, stroke, and cancer, among other illnesses (Phillips et al., 2015). It is therefore important for nurses to understand the role that physical activity plays in reducing this risk. Many nurses are required to educate their patients about lifestyle changes that they should make in order to stay healthy, although this is challenging in terms of the patients' level of comprehension in addition to their motivation to follow the discussed health plan (Kenison et al., 2014). Thus, determining an effective way to allow patients to incorporate physical activity in their daily routine would benefit the nursing field, as it would prevent a great number of patients from needing to return to the healthcare facility for critical care. Studies have shown that techniques such as the step-down method, which allows patients to begin weight management with an intensive treatment and then decrease in intensity according to their needs, is effective for only a portion of patients (Carels et al., 2013). Therefore, it would be reasonable to provide patients with an intervention that could be easily be incorporated into their daily lives throughout all phases of treatment.
Research Design
A short-term study will be conducted utilizing education as an intervention. The nurse will provide the experimental group with the intervention that is being tested, while the control group will be provided with the hospital's care standard. Individuals randomized to the experimental group will be provided with succinct advice regarding how they could incorporate physical activity in their daily lives. Suggestions will include telling them to walk instead of drive when trips are over short distances, to take the elevator instead of stairs, and to occasionally stand up and stretch at the office. Approximately 20 individuals will be recruited to the experimental group and 20 to the control group from the primary care clinic. The weight and height of all participants will be taken prior to the application of the intervention and body surface area (BSA) will be calculated based on these values (Adler et al., 2013). Two months following the intervention, the participants will be asked to return to the study site and BSA will be measured once more. Both the control and experimental groups will be asked to complete a survey that will assess the level of physical activity exhibited by each individual over the past two months. Participating nurses will be asked to reflect on this experience by comparing and contrasting the institutional standard of care with the new intervention method. Surveys will be provided for this purpose.
Evidence Based Practice Model
 The Clinical Teaching Associate Model (CTA) will be utilized to ensure that all nurses in the hospital have an understanding of institutional standards of care (Rahnavard et al, 2013). While there are many education methods available to instruct patients how to live a healthy lifestyle, there are also many different approaches that can be carried out by nurses in order to do so. As a consequence, it is necessary that nurses, regardless of experience level, conduct themselves in a manner that is in accordance to best practices (Sharma et al., 2014). Thus, it is valuable to train new nurses the standard of care using the CTA model (Parle et al., 2012). It is necessary to make new nurses understand that the standard of care is constantly changing and that it is therefore necessary to reevaluate the education programs that are provided to patients. As a consequence, involving nurses in training with this project is a productive component of both the nursing education and patient education process. It is important to allow nurses to understand that evidence based practice is constantly changing according to publications and observations and that these experiences must be incorporated into practice to ensure a positive shift in standards (Hoagwood et al., 2014). The CTA model will ensure that all nurses are educated about the new standards as soon as they arise, as this is an efficient training method due to its use of the group learning process.
Conclusion
In conclusion, the nurse is the major factor that enables patients to improve their lifestyle. The nurses is uniquely able to provide patients with recommendations with regards to physical activity, focusing on the specific needs of each patient. Overall, the major problem that many patients encounter in their weight loss plans is a lack of motivation and the sensation that this lifestyle change is too overwhelming to be feasible. The nurse is able to provide the patients with an understanding of the possibility of this change by providing them with specific plans. However, for this to be possible, it is necessary for the nurse to be equipped with an understanding of a variety of education techniques. As a consequence CTA is a reasonable method that can be used to train nurses to accomplish this task. By comparing and contrasting available education methods in a supervisor-led peer group format, nurses in training will gain a greater understanding of the decision making process with regards to the advice that they give to their patients. Ultimately, this is expected to increase the quality of care that is being provided to patients at the healthcare institution in which these efforts are being conducted.
References
Adler AC, Nathanson BH. (2013). Effects of Body Surface Area-Indexed Calculations in the Morbidly Obese: A Mathematical Analysis. Retrieved from http://www.jcvaonline.com/article/S1053-0770(13)00373-X/abstract
Carels RA, Hoffmanna DA, Hinmana N, Burmeistera JM, Koballa A, Ashrafiouna L, Oehlhofa MW, Bannona E, LeRoya M, Darbyb L. (2013). Step-down approach to behavioural weight loss treatment: a pilot of a randomised clinical trial. Psychology & Health, 28(10): 1121-1134.
Grimstvedt ME, Der Ananianb C, Kellerc C, Woolfd K, Sebrenb A, Ainsworthb B. (2012). Nurse practitioner and physician assistant physical activity counseling knowledge, confidence and practices. Preventative Medicine, 54(5): 306-308.
Hoagwood K, Burns BJ, Kiser L, Ringeisen H, Schoenwald SK. (2013). Evidence-based practice in child and adolescent mental health services. Retrieved from http://dx.doi.org/10.1176/appi.ps.52.9.1179
Kenison TC, Silverman P, Sustin M, Thompson CL. (2014). Differences between nurse practitioner and physician care providers on rates of secondary cancer screening and        discussion of lifestyle changes among breast cancer survivors. Journal of Cancer Survivorship. Retrieved from http://link.springer.com/article/10.1007/s11764-014-0405-z
Parle J, Ross N, Coffey F. (2012). Clinical teaching associates in medical education: the benefits of certification. The Clinical Teacher, 9(5): 275-279.
Phillips SM, McAuley E. (2015). Associations between self-reported post-diagnosis physical activity changes, body weight changes, and psychosocial well-being in breast cancer      survivors. Supportive Care in Cancer, 23(1): 159-167.
Rahnavarda Z, Nodeh ZH, Hosseini L. (2013). Effectiveness of clinical teaching associate model in nursing education: Results from a developing country. Contemporary Nurse, 45(2) 174-181.
Sharma A, Laura Norton L, Gage S, Ren B, Quesnell A, Zimmanck K, Toth H, Michael Weisgerber. (2014). A Quality Improvement Initiative to Achieve High Nursing Presence During Patient- and Family-Centered Rounds. Hospital Pediatrics, 4(1): 1-5.
Wing RR, Bolin P, Brancati FL. (2013). Cardiovascular effects of intensive lifestyle intervention in type 2 diabetes. N Engl J Med., 369(2): 145–154
Stuck with your Research Paper?
Get in touch with one of our experts for instant help!
Messenger
Live chat
Time is precious
don't waste it!
Get instant essay
writing help!
Plagiarism-free
guarantee
Privacy
guarantee
Secure
checkout
Money back
guarantee
Get a Free E-Book ($50 in value)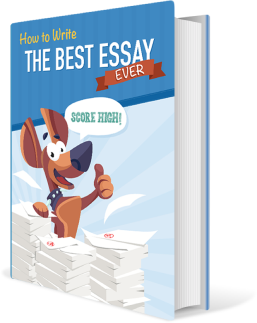 How To Write The Best Essay Ever!