Two Vaccine Controversies, Essay Example
Pages: 5
Words: 1416
Essay
This Essay was written by one of our professional writers.

You are free to use it as an inspiration or a source for your own work.
From the first crude but effective cowpox scratch on the arm to today's human papilloma virus (HPV) vaccine, the practice of injecting foreign disease-causing material into a human body in order to make that body sick has attracted a lot of controversy. Sometimes the reasoning behind the objections has been scientifically sound, and sometimes it has not. In this paper I will discuss two controversial issues of vaccination: whether a popular childhood-disease vaccine causes autism in young children, and whether the HPV vaccine should be widely prescribed to young people the way the polio vaccine was, way back in the 1950s.
The link between autism and a vaccine was first made in 1998, in a paper published by Andrew Wakefield in The Lancet, an established medical journal. It specifically involved the MMR (Measles, Mumps, and Rubella) vaccine. In the article, Wakefield stated: We identified associated gastrointestinal disease and developmental regression in a group of previously normal children, which was generally associated in time with possible environmental triggers and that Onset of behavioural symptoms was associated, by the parents, with measles, mumps, and rubella vaccination in eight of the 12 children. In other words, the environmental triggers were the drugs in the MMR vaccine, in which three separate vaccinations are administered as one "jab". Wakefield recommended that as a precautionary measure the vaccines be administered separately over time. He was later found guilty of conflicts of interest and scientific dishonesty and disqualified to practice medicine in the U.K. and the U.S. His study was also retracted by The Lancet. But since then there has been at least one case of parents being awarded money after their child developed autism, apparently from the MMR vaccine, even though the clinical evidence connecting the two events was not any stronger than before (Reid). The judge took the timing of the onset of autism to be legally incriminating. Other problems with stronger clinical evidence against the vaccine have developed too, and one strain has been shown to be ineffective against the mumps and was dropped from use.
The matter of timing was also used to defend the MMR vaccine against the autism connection: scientists claim that due to the sheer number of MMR vaccinations given, and the fact that they are given at the age when autism usually shows itself in a child, plus the increase of autism diagnoses before MMR, it is a statistical certainty that autism will show up in a number of children who have just been vaccinated with MMR. This kind of apparent connection is why scientists say that correlation does not imply causation, at least for scientific purposes.
At this time, the only evidence that MMR vaccine can cause autism is in the accounts of the autistic children's parents, their doctors, and studies based on populations of patients and test subjects. There is no clinical smoking gun one way or the other, although it is still being looked for. But the burden of proof is assumed to lie with those who would associate the MMR vaccine with autism. That's because the statistical correlation is very small, way too small to justify expensive exploratory experimentation. At least one study was recently in progress, surveying the existing knowledge, looking for some kind of hypothesis (Attkisson). But it was not pursuing a goal already made clear by lab results governed by the scientific method, as exampled by Koch's Postulates (History of Vaccines). So there is still no experiment to design yet.
The whole issue is confused by the more general topic of vaccines and safety, as there are still many people who believe that any vaccine's record has always been in doubt and has now been compromised by what they call Big Pharma. It looks to them like the medical establishment believes that the end justifies the means in vaccination programs. Instead of First, do no harm, the doctor's oath is First, do the least harm to achieve the greatest good over time.
That same logic is being used to justify the widespread use of a new vaccine against HPV, although in this case there is no evidence of any outward harm being done at all. The vaccine itself looks to be safe, at this point. Instead, the big question is how effective it is, and whether the money being spent on it and its massive use could better be spent elsewhere. There is logic to the view that there is actually no need for an HPV vaccine. One of the arguments for the new HPV campaign for both girls and boys is the alleged evidence that HPV causes cervical, anal, and penile cancer. However, the Centers for Disease Control and Prevention's own website on HPV infection states that In 90% of cases, the body's immune system clears HPV naturally within two years, and that HPV is so common that at least 50% of sexually active men and women get it at some point in their lives. And yet, Each year, about 12,000 women get cervical cancer in the U.S. (STDs). The site doesn't mention that nearly all of those women are over the age of forty when they develop cervical cancer, and that cigarette smoking and the long-term use of birth control pills are common factors. As for anal cancer, the website states it is most common in gay male populations and only anal pap-testing is recommended for them. Penile cancer is virtually unknown in the U.S., being found mostly in uncircumcised men living in countries with poor sanitation and hygiene practices. HPV's alleged role in that is still totally conjectural. Why then recommend its widespread use?
HPV is basically about sex, and controlling sexual practices is about controlling people and how they live at the most basic level. The HPV virus that is thought to cause cervical, anal, and penile cancer is also thought or assumed to be passed through sexual contact. The idea of administering such a vaccine to young people is upsetting to a lot of parents because they think their children are too young for that kind of treatment. But it is also upsetting to those who doubt that such cancers are even caused by a virus. HPV is also known to be transmissible through skin contact alone, and to be able to hide for many years, causing no symptoms. A tumor grows from one single cancerous cell, yet there are millions of virus-infected cervical cells that don't turn into cancer. So why don't those cells become cancerous if the virus causes cancer? This is a question that cannot be answered without undermining the assumption that the cancer is caused by a virus in the first place. Such questioning is rather easy, given that as many as thirty percent of all cervical cancers will not be prevented by the HPV vaccine (Fact Sheet). That must mean that thirty percent of women with cervical cancer have never been infected by the HPV virus. If the polio vaccine had had that high a failure rate, wouldn't it have been expected that people would question the viral assumption behind the medication?
This is where the objection to vaccines begins to spread to other groups of people with a shared interest in personal health and how medical treatments directed at them may affect public health in ways no one expected, like spending money in the wrong places. Eventually, this leads to attacks on official medicine and how it is practiced. Millions of people no longer trust their doctors or Big Pharma and resort to less clinical treatments, many of which are also cheaper and more easily available. This is a tragedy in many cases, but an understandable one.
The major problem is that if someone gets sick immediately after being vaccinated, it is difficult to reconcile that with the larger benefit that society gets from millions of people who don't get sick, either from the vaccine or from the disease the vaccine is protecting people from. So vaccinations will continue to be controversial. Those who make them, and who become rich doing so, will be suspected of being more interested in making money than medicine.
References
Attkisson, Sharyl. "Vaccines and autism: a new scientific review." CBS News Investigates. CBS News, 31 Mar 2011. Web. 5 Jul 2012.
"Genital HPV Infection Fact Sheet." Sexually Transmitted Diseases (STDs). CDC: Centers for Disease Control and Prevention, 15 Feb 2012. Web. 4 Jul 2012.
"Human Papillomavirus (HPV) Vaccines." Fact Sheet. National Cancer Institute, 29 Nov 2011. Web. 4 Jul 2012.
"Koch's Postulates." The History of Vaccines. College of Physicians of Philadelphia, 2012. Web. 4 Jul 2012.
Time is precious
don't waste it!
Get instant essay
writing help!
Plagiarism-free
guarantee
Privacy
guarantee
Secure
checkout
Money back
guarantee
Get a Free E-Book ($50 in value)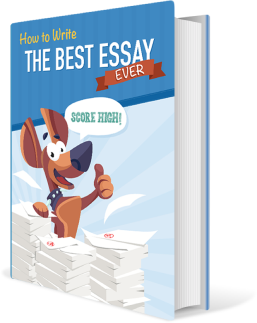 How To Write The Best Essay Ever!