Uncovering the Phenomenon of Covering: Minority Struggles Against Social, Essay Example
Pages: 5
Words: 1251
Essay
This Essay was written by one of our professional writers.

You are free to use it as an inspiration or a source for your own work.
Normativities
In his works "An Uncovered Self" and "Gay Passing", Kenji Yoshino attempts to sort through his own autobiography, in order to better understand some of the key decisions that have shaped his identity as a homosexual Japanese-American man. In particular, Yoshino gives special importance to the theoretical concepts used to explain the interactions of homosexuals with the social normativities of heterosexuality: these are "conversion", "passing", and "covering." Arguably, these concepts are of most importance to Yoshino because they demonstrate that the homosexual always remains a minority in the dominant heterosexual context, or from a broader perspective, the minority always remains a minority in the dominant context, despite his or her own individual successes or even a certain degree of acceptance by the dominant context. Hence, what Kenji Yoshino can be said to demonstrate in works such as "An Uncovered Self" and "Gay Passing" is that the feelings of marginalization experienced by homosexuals and other minorities are never overcome because these minorities always exists as a minority within a world based on radically different normativities.
In order to develop this thesis, one can look at Yoshino's own experiences and how he describes him, particularly in relation to the concepts of "conversion", "passing", and "covering." What is so important about these concepts, it seems, is that they show that the gay relations to heterosexual society can take a diverse number of forms and pass through an equally diverse number of stages. What this varied and different forms of lifestyle expressed in these three concepts indicates is that the homosexual must constantly confront a society that has different social normativities than his or her own: in other words, the homosexual always remains a minority. As Yoshino mentions, these three concepts describing the gay life were developed by the sociologist Erving Goffman. These are essentially concepts of "managing" (Yoshino, 18) minority identities, or in other words, how the minority copes with his or her identity within a society in which he or she is a minority. Conversion essentially means the moment when one accepts a gay identity to oneself on a subjective level, yet this subjective level is also an inter-relational level, since the gay identity is tied up to the particular types of relationships the individual has with others. Passing, as Yoshino interprets the term, "pertains to the visibility of a particular trait."  In the case of the homosexual therefore, passing indicates to what extent one reveals one's homosexuality to society. Lastly, covering essentially means the opposite of passing: as Yoshino writes, "covering pertains to its obtrusiveness." (18) This means that one tries to minimize the trait, in this case, of homosexuality to society, attempting to downplay it, for example, if one is afflicted with stuttering and tries to hide, this person will talk less. What is important about these three concepts is that they refer to three ways in which the homosexual exists in society: the fact that there are a multitude of different ways of acting shows that the homosexual is never fully comfortable in his or her role in society, continually having to act in a different manner because of the situation. And this can be understood as precisely the type of life the minority has to live: always adjusting to the norm, as opposed to the majority which determines and essentially is the norm itself. As Yoshino himself writes, "these three phase were also phases of gay history" (19) and therefore "what I found jarring about these histories…was that they cast assimilation in such a negative light." (19) In other words, Yoshino identifies the continual struggle of the minority in relation to the majority. Such concepts reflect that minorities are never truly assimilated in the majority, but rather must always struggle against the majority in different ways. This corresponds to the different phrases in the concepts Yoshino finds so valuable in Goffman.
Yoshino makes this thesis explicit in his essay "Gay Passing", when he writes the following: "As in the gay context, however, we should not confuse selective appropriation of minority cultures with general acceptance." (136) It is important to note that Yoshino here is talking about all minorities. In the paragraph which he precedes this quote, he discusses that, for example, multi-cultural forms of cooking are being more accepted throughout America, as well as the fact that in "application essays to Yale Law School…applicants feel pressure to flaunt rather than to cover their ethnic diversity." (136) Yoshino however cautions us that these moments of appropriation in no way should be considered of total assimilation. This is because the minority remains a minority, precisely because of their minority identities. For the minority to be fully accepted by the majority, the minority would have to become the majority. This seems to be Yoshino's crucial point; and with this point he demonstrates the constant struggle that the minority feels in regards to the greater social system. Essentially, Yoshino wishes to state that any form of acceptance must be looked upon with caution, because unless there is a greater systematic change such forms of acceptance are not the rule, but are rather exceptions in the system: these moments are themselves minorities.
Arguably, Yoshino also develops this thesis by placing such an emphasis in these two texts upon his own personal biography. Namely, Yoshino is a successful Yale professor, who studied at elite universities such as Oxford. However, by showing the insecurities of someone who the majority of society would consider to be successful, Yoshino shows that the struggle with dominant social normativities is never over. As both a gay and a visual minority, being Japanese, Yoshino experiences this discrimination on two counts. Yet while Yoshino praises the apparent openness of American society, he once again notes that minority struggle is still an American reality. Writing about American culture in contrast to Japanese culture, Yoshino writes the following: "Even now, I am moved by the American ethic of inclusion, which contrasts so sharply with the Japanese ethic of exclusion. I question only the price of admission." (140) Accordingly, the American ethic of inclusion is itself a myth: this is because to be included one has to pay with the loss of identity that made one excluded in the first place. In other words, one is only included if one gives up on everything that makes one's identity. One has to in other words make the subjective choice to "cover" oneself in order to join the norm. But as Yoshino notes in his usage of these concepts, this "covering" is only one phase: that minority history is made up of concepts such as "covering", "passing" and "conversion", concepts that show the constantly different reactions the minority must take in society, demonstrates that there is a basic struggle for existence of the minority within a society in he or she is a minority, a struggle that never ends.
Accordingly, Yoshino provides us with a compelling diagnosis of the struggles of minorities, in particular that of the homosexual, although he always devotes significant attention to racial and ethnic issues. Yoshino wishes to portray in these texts the dynamic and challenging life of minorities, and questions the concept of any type of ultimate assimilation of the minority. He therefore provides a compelling picture of the continuous struggle of the minority, while also showing the power of majority normativities, since it is precisely these normativities that force the minority into phenomena such as "covering", "passing" and false conformity.
Works Cited
Yoshino, Kenji. Covering: The Hidden Assault on Our Civil Rights. New York: Random House, 2007.
Time is precious
don't waste it!
Get instant essay
writing help!
Plagiarism-free
guarantee
Privacy
guarantee
Secure
checkout
Money back
guarantee
Get a Free E-Book ($50 in value)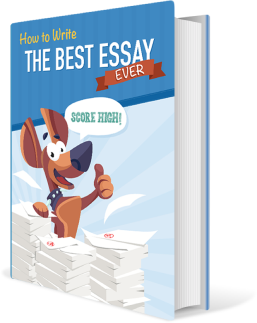 How To Write The Best Essay Ever!