Understanding the Core of Cyberbullying, Essay Example
Pages: 4
Words: 1046
Essay
This Essay was written by one of our professional writers.

You are free to use it as an inspiration or a source for your own work.
The age of computers has greatly created an impact on how human individuals view modern technology and how it should affect their lives. Communication in particular has become the primary context that embraced the instance by which computer technology began to control social relations and other matters related to human connections handled beyond barriers. It was as if during the presentation of the new age computer operations, communication from one point of the world towards another can happen in seconds within just a few clicks. Embraced by the society as a form of advancement, computer technology-aided communication has become a part of the regular life of modern human individuals (Bradley, 2011). Family members gathered around the world do not have any more problems when it comes to connecting with their loved-ones abroad.
Note though that there is always two-side to every coin. In this case, while the advantages of computer-defined communication created a massive impact on how humans connect with each other, it also created a non-barred possibility of one's privacy being invaded by foreign –malicious individuals. The existence of cyberbullying has made the supposed frontier of computer age in communication development to a boon especially for those who are greatly attached to the said systems of connection. Just what is cyberbullying and how can it be avoided? The discussion that follows shall provide a more clarified definition of the said matter.
In relation to the utilization of the internet and other related technologies, cyberbullying is considered to be a form of malicious act performed by one or a group of individuals towards another. With an intention to harm other people, the action relating to cyberbullying is usually repetitive, deliberate and hostile in manner (Hinduja, et al, 2011). In terms of legal definition, this form of act is considered to be the process of utilizing communication technology to impose harm on another person or a group of people through verbal abuse, malicious messaging and other forms of harassment that can be done through the internet (Heaney, 2011).
The targets of cyberbullying are usually random. The perpetrator of the said act intentionally searches for potential targets through gauging their online activities, usually related to social networks. Attacking all ages and all genders from all different countries, cyber bullies often get the satisfaction from their acts as they see the other people suffering from what they are doing especially in relation to their personal private lives (Levy, 2011). Utilizing public forums, instant messaging systems as well as social networks, cyber bullies post malicious messages about a person and tries to get others [who may not even know the person being targeted] to respond to the matter considerably hence making the situation an online controversy.
Viewed by some perpetrators as harmless, those who are victimized by it often end up hating themselves, all the more despising themselves. Sadly, some who were not able to successfully combat the effects of the matter often end up killing themselves out of shame and the feeling of guilt and worthlessness. Yes, this aspect of computer-based bullying is a serious matter that should be given attention to and should be controlled so as not to create further harm on people.
While there have already been some legislations and legal rules that were released in relation to the desire of controlling the situation of cyberbullying, it is still essential to combat the matter through personal course of special care. This especially involves those who are actively using social networks to connect with friends and families. It should be remembered that cyber bullies often prey on those who they think are most vulnerable to taking care of their online popularity. Giving much attention with which one becomes friend with in the internet is an important aspect of the matter. Being picky on whom to communicate one's sorrows or depressions with is also essential (Sourander, et al, 2010). There are those people who remain watchful in forums that provide assistance to depressed individuals and begin to prey on them especially at their most vulnerable points.
There is always a greater deal of protection that can be taken from prevention. Being careful enough in utilizing the gifts of science and technology through the advanced communication that computers provide gives enough protection to one as he or she tries to avoid perpetrators of cyber bullying. Although it is not as rampant as it is, some cyber bullies go beyond the meters of online connection. Some of them go through the troubles of actually committing physical crimes upon their cyber victims once they get obsessed with the matter (Willard, 2007). This should specifically raise awareness and direct careful consideration in relation to how the modern society welcomes the new age condition of development computer-based communications.
May it be in the internet or not, strangers are still strangers; and human individuals can always rely on an olden parental concern that "children [or in this case everyone else] should not talk to strangers". While the internet offers a wide variety of options for one to connect with other people, users of the system should be careful enough and aware of the fact that if they do not give attention to who they connect with, they would likely end up becoming a prey to cyber bullies who are always on standby to seek victims who are vulnerable to their strategies and approaches to harassment. True, preventing the problem from happening is always easier and more effective than actually having to deal with its end results.
References:
Bradley, T. (2011). What are your kids doing online? PC World, 29(6), 33. Retrieved from https://kucampus.kaplan.edu/MyStudies/Library.aspx. (Accessed on July 7, 2012)
Levy, P. (2011). Confronting cyberbullying. T H E Journal, 38(5), 25. Retrieved from https://kucampus.kaplan.edu/MyStudies/Library.aspx. (Accessed on July 7, 2012)
Heaney, C. (2011, April 10). Bullies' sting just as strong online. The Times-Tribune (Scranton, PA). Retrieved from https://kucampus.kaplan.edu/MyStudies/Library.aspx. (Accessed on July 7, 2012)
Hinduja, S., & Patchin, J. W. (2011). High-tech cruelty. Educational Leadership, 68(5), 48-52. Retrieved from https://kucampus.kaplan.edu/MyStudies/Library.aspx. (Accessed on July 7, 2012)
Sourander, A., Klomek, A.B., Ikonen, M., Lindroos, J., Luntamo, T., Koskeiainen, M., … Helenius, H. (2010). "Psychosocial risk factors associated with cyberbullying among adolescents: A population-based study.". Archives of General Psychiatry 67 (7): 720–728. http://archpsyc.jamanetwork.com/article.aspx?articleid=210833. (Accessed on July 7, 2012)
Willard, N. (2007). Educator's Guide to Cyberbullying and Cyberthreats. http://www.csriu.org/cyberbully/docs/cbcteducator.pdf. (Accessed on July 7, 2012)
Time is precious
don't waste it!
Get instant essay
writing help!
Plagiarism-free
guarantee
Privacy
guarantee
Secure
checkout
Money back
guarantee
Get a Free E-Book ($50 in value)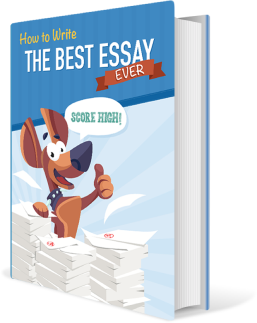 How To Write The Best Essay Ever!