Unforgiven and the Book Iliad, Essay Example
Pages: 7
Words: 1928
Essay
This Essay was written by one of our professional writers.

You are free to use it as an inspiration or a source for your own work.
In Unforgiven, Clint Eastwood utilizes the western genre to sensationalize the startling force of violence.  Eastwood's character William Munny is a contemporary cowboy version of Iliad's Achilles.  The film and the book are fictional dramatizations based on different time periods and at first seem completely unrelated, but they do share some on-the-surface similarities as well as deeper underlying parallels.  Iliad is a song that was written about a certain time in the Trojan War, which takes place arguably in the 12th century BC. It commences when a woman is taken from a Greek king by a Trojan.  The strain is primarily about two warriors, Achilles ("the greatest Greek warrior") and Hector ("the greatest Trojan warrior") and their battles and struggles.  Unforgiven is a movie based in the Wild West times, guessing the 1800s, and is about William Munny whom has turned away from killing but is convinced to kill again for money.  There is also a visible strain primarily between two men, William Munny (Clint Eastwood) and Little Bill (Gene Hackman).  After getting passed this broad generalization, they truly are not that cut and dry and several similarities.  Immediately noticeable in both are the battles between the different dominate men, as mentioned before, and the women they keep around them. There is also focus on honor and the heroic code, glory, purpose, self-identity, and death, but the main connection is that they are more about our humanity than anything else.
To begin, one of the first similarities I noticed between the Iliad and Unforgiven was the way women were involved.  The ladies in each of the stories, had important influence in embellishing the legends characters.  In Iliad, Briseis and Helens characters were caught and were expected to be saved by the legends.  Briseis and Helen were the adoration hobbies of Achilles and Paris.  Helen began the purported Trojan War when she didn't flee with Paris.  Achilles was not going to get slaughtered on the off chance that he didn't return for Briseis.  In Unforgiven, William Munny's wife, Claudia, helped Munny to be a superior man.  In fact, Munny's character would have most likely been completely different if Claudia were not in the film.
Another way women were involved was to distinguish the stereotypes of the times.  Thither believed that there were classes, or in this case genders, which are regarded as less than the other.  In one of the pictures from the film, Strawberry Alice complains about the perception of women as property when she states, "Just because we let them smelly fools ride us like horses don't mean we gotta let 'em brand us like horses. Maybe we ain't nothing but whores but we, by god, we ain't horses."  The general mindset was present in the Iliad as well.  Adult females were regarded as spoils of war and were the subject of battles and struggles, but generally only as possessions, as was the case for Briseius, a Trojan woman who was dedicated to Achilles as a war prize, who was a cause of struggles between Agamemnon and Achilles.
A second similarity is the focus on honor.  Honor was the initial driving factor in action or battle in both the movie and the song.  In the Iliad, honor was defined as materialistic items gained from triumph and used for gloating rights and for trade or payment, as when the Greek warlord tries to appease Achilles' honor and bribe him into fighting for his purpose to overthrow the Trojans.  The Iliad warriors were motivated to fight for honor and the same was true in Unforgiven.  Munny, the main character, who had given up a life of killing, is convinced to kill again for the sake of reward money, compounded by his struggles as a farmer.  Honor was the initial motivator in both.
In the same thread of honor, the heroic code has influence in both works.  To start, Munny denies his heroic code when he gets the news of the ill woman.  He acts as if his cowboy days are gone, especially amid his first upheaval with Little Bill, yet soon understands his actual self underneath the rough exterior.  Munny stayed steadfast to both his accomplices all through the mission.  When he received answers concerning Ned's demise, his feelings of guilt assumed control and he went back to town slaughtered Little Bill, Ned's killer, with just about everyone in the bar.  He was outnumbered and outweighed and his friend was already dead.  He didn't have to go back and seek revenge, but he did it anyway.  This demonstration of grit mirrored Munny's heroic code.
Achilles disregards his heroic code by dropping out of the war because of an absence of his town's devotion and feeling of injured honor.  A hero would never leave his men, knowing he's the best warrior and that they will lose without his assistance.  He breaks the heroic code again when denying Hector his last passing wishes of entombment.  Demonstrating no leniency, just outrage, he dragged Hector's dead body around the city of Troy.  It's when Hector slaughters Patroklos, that Achilles shows his heroic code.  He accuses himself for the passing of his companion, coming back to the war just to look for retribution on Hector and effectively executing his adversary.
Despite the fact that Iliad and Unforgiven are two totally distinctive tales of adventure, they exhibit how the characters can posture comparable characteristics of honor and heroic code.  It was not until the passing of their companions that they unleashed their code of honor.  They both turned out to be faithful to their companions and sought after the demise of their companions' killers toward the end of each story.
As mentioned before, the subject of glory is also a similarity.  These are stories about the gunfighters and warriors, the heroes who wish for honor, gets it through gifts, and finishes in attaining glory through those gifts. Iliad and Unforgiven are stories of discovery through affirmation toward oneself that ends in the renouncement of that glory so sincerely fought for and deserved.  It is a story of the legend's acknowledgment as he turns back home from the wars and reflects internally, far from the facades that glory speaks to, to find that his humanity lies in how significant his family is to him.  The realization is qualified by a stipulation.  He can't have what he now knows to be his actual longing; he can't be other than what he has turned into: a warrior whose glory takes on at a cost that is a piece of the larger picture. He knows he can't escape this expense.  It is his destiny to be so permanently stamped with the glory he looked for that others find in him the path to their own glory.  The gunfighter's homecoming is not a celebration with family but rather losing a title and picking up a tomb.
The main characters in the movie and the song seem to undergo an identity crisis as well.  Both characters struggle with defining their purpose and therefore their identity.  They know who they were and what they fought for, yet they neglect to find that past reason acceptable and abandon their past logic to question who they are.  At one point in the Iliad, Achilles refuses to go to battle even after the king offers him honor and glory, which to any Greek would have been enough and the refusal is incomprehensible to those around him. Achilles responds to the offer, saying that none of that matters anymore. He was questioning his purpose and searching for his identity, and his motivation for war is blunted.  Just the same is apparent in Unforgiven.  The main character half-heartedly pursues the men he is to kill with the initial intent of collecting the reward, but goes on to recruit his partner which would require splitting the reward.  This signifies the journey is not about the money, but about finding purpose, choosing companionship over money demonstrates that the money is not the priority and he is trying to figure out what is important.  Achilles and William Munny eventually come to terms with their true self, find their purpose and realize what is important to them.  The best friends of each both die, sending the main character into a frenzy of revenge without mercy and without a question of who they are or what their purpose is, Achilles reverts to the merciless warrior and William the heartless gunslinger.
Lastly, the realization of death or the realization that they are going to die is recognized by Achilles and Munny.  Achilles and Munny similarly come to grips with the reality of their own deaths.  The authors seem to portray that the warrior and the gunslinger had no regard for their own deaths, Achilles takes on armies of warriors with a little help and no fear, and Munny also having taken on multiple men at a time without fear.  However, both characters seem to come to the realization that they will die, and it changes their outlook on death and on fear.  Achilles' mother prophesizes that he will die should he go to fight the Trojans, and Munny gets deathly sick thinking he was going to die, causing both to recognize the reality of death and question the fear of death.  Both men come to terms with this fear and instead of fighting without regard of death, they fight without fear because they know they are going to die anyway.
In Iliad, Achilles experiences a renewed sense of humanity after his great realization and biggest battle with the Trojans.  In Unforgiven, William Munny unleashes his overwhelming fierceness on the town's lawmen in light of the fact that they slaughtered his companion Ned.  Ned is a sort of western Patroclus; he is tender, and we get a feeling that he was caught up in his friendship and time with Munny.  Munny attempts to describe the inevitability of reality of life and death when he tells the kid, "We all got it coming." Achilles was aware he could call his own fate, realizing that Hector's demise would prompt his own particular destiny, finishing in death.  Achilles accepted he'd kick the bucket young and always be recognized as an incredible warrior, even though the divine beings would punish him for his disrespect.  At the point when Achilles discussed grievous fate it was just alluding to whether he settled on the right decision about his own destiny.  He accepted that people pick their fate.
Iliad and Unforgiven are both propaganda for and against war.  Homer romanticizes brutality, but also shows us the colossal expense for humans to take on such gallant endeavors.  Achilles knows early that continued battling will likely be his demise, yet he battles alongside with a horrendous veracity.  The stories of both Achilles and Munny are as much about the internal struggles of these characters as they are about the Wild West and the Trojan War.  It could even be said they follow the struggles of all humanity, some of which are represented by divine beings in the Iliad and seen in Unforgiven, for example, wrath, power, glory, affection, despise, death, honor and universal truths.  They are more about life and our realities in this way than they are about killing and war or Greeks, Trojans and cowboys.
Works Cited
Homer, translated by Stanley Lombardo. Iliad. Indianapolis: Hackett Publishing Company, Inc, 1997. Book.
McDonald, Kathleen. Americanization of History: Conflation of Time and Culture in Film and and Television. Newcastle upon Tyne: Cambridge Scholars, 2011. Book.
Unforgiven. Perf. David W, Clint Eastwood, Gene Hackman, Morgan Freeman, Richard Harris, Jaimz Woolvett, Joel Cox, and Lennie Niehaus. Peoples. Warner Home Video. 1992. Movie.
Time is precious
don't waste it!
Get instant essay
writing help!
Plagiarism-free
guarantee
Privacy
guarantee
Secure
checkout
Money back
guarantee
Get a Free E-Book ($50 in value)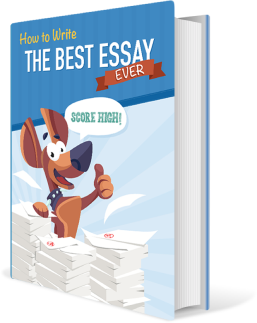 How To Write The Best Essay Ever!