Unionize Registered Nurses, Research Paper Example
This Research Paper was written by one of our professional writers.

You are free to use it as an inspiration or a source for your own work.
In an attempt to remain union free, I propose swift action against the American Professionals Union. Nurses are the heart of this hospital and an indispensable resource to our patients. I would like for all department supervisors to provide their nursing staff with a needs analysis questionnaire immediately at their next scheduled meeting. In addition, all nurses will receive paperwork regarding the process of unionization in the workplace. A revised edition of the employee orientation program should be constructed in conjunction with survey results and all other relevant employee data. Pin-pointing areas of concern and aggravation and dealing with these matters in a timely fashion is of the utmost importance. Supervisors should be made aware of their significance in addressing employee concerns. Professional leadership seminars are helpful reminders of the supervisors' duties as authoritative figures (Bridgesmith, 2007).
Time is of the essence, and the livelihood of this hospital is at risk if we don't actively address any and all employee concerns right away.
Presentation Point: Nurses provide assistance in nearly all levels of health care. They are involved with patients on a personal level; significantly impacting the reputation of this hospital as an active health-care provider.
Needs Analysis
A needs' analysis questionnaire is critical for addressing areas of concern or discontent. Each and every nurse will fill out their personal questionnaire/survey to promote individual thought. The feedback received will be used to make supportive changes within nursing departments. A drafted version of a needs analysis is presented below; open to any suggestions, additions, or negations of course.
How long have you worked as a nurse in this hospital and for what department?
What shifts/days do you work?
What are some areas that need improvement within your department?
How would you rate your immediate supervisor's performance, please circle a number (1= least optimal, 10= most optimal)
1 2 3 4 5 6 7 8 9 10
Do you feel your unit functions as a team, please circle? Y or N
How would you rate patient satisfaction in your department, please circle a number (1= least optimal, 10= most optimal)
1 2 3 4 5 6 7 8 9 10
Is there anything that makes your job more difficult? (paperwork, co-workers, uniforms, supplies, patients, please specify?
Do you feel rewarded for the work that you do for this hospital?
How would you rate communication and exchange of information in your department? (1= least optimal, 10= most optimal)
2 3 4 5 6 7 8 9 10
How would you rate your work/life balance, please circle? (1= least optimal, 10= most optimal)
1 2 3 4 5 6 7 8 9 10
Workplace Injury Avoidance
Nurses are expected to carry out a wide variety of tasks within any given shift and often in a prompt manner. Maintaining nurses' physical and psychological well-being should be made a priority (Aiken et al., 2001).
Duties: Clearly determine the exact duties involved in the nursing position, and avoid instances where nurses' are over exerting themselves.
Lifting/Assisting Patient Mobility: Proper procedures and protocols should be addressed here- Ex.) Need for more than one nurse while lifting or carrying patients in extreme circumstances.
Patient/Nurse Interaction: Are the patients and nurses getting along; has the patient used abusive language or vice versa? Ex). Nurses might require the assistance of another nurse to administer care to an aggravated patient to avoid further confrontation.
Presentation Note: Nurses should be able to rely on each other for assistance. This promotes teamwork and an overall sense of belonging.
Addressing Injuries: Properly address the incident on all fronts.
Follow-up: Management should be made aware, incident reports filed immediately, follow up on current condition
0 Tolerance Policy: Sexual abuse/harassment claims can create an anxious/stress induced environment for a nurse. Human Resources will intervene in extreme cases and provide psychological assessment providing an outlet that employees should find resourceful.
Presentation Point: At a management level, we cannot expect our nurses to preform to the best of their ability if they aren't comfortable themselves.
Conduct Interviews with Executives, Management, and Supervisors
Discuss key issues often rooted in Union formation. If nurses are voicing concerns to their superiors and these issues are addressed in a timely matter, trust and commodore within "the ranks," is a likely result – dissuading a need for union involvement (Bridgesmith, 2007).
Topics for Discussion/Questions:
Pay: Are you satisfied with our pay structure, do you think employees are satisfied?
Benefits: What benefits are most necessary and can adjustments be made to accommodate the majority?
Training:  Does everyone feel equipped to handle issues that arise within their departments?
Communication: Are the communication lines open? Does everyone know how to appropriately communicate their thoughts, ideas, frustrations, etc?
Working conditions: Supplies, Safety conditions, Personal Interactions
Satisfaction: Are you happy with your working conditions?
Orientation: How can we better our employee orientation system?
Management Floor Rotation Schedule
Communication efforts are another area of concern between management and its employees. Implementation of a floor attendance schedule for our management employees to abide by is strongly suggested. Management should make a sincere effort to be present on the nursing floor in an unintimidating fashion (NLRB, 2015). Look to promote commodore among employees by functioning as a team. Just a few, friendly and engaging interactions, perpetuate good feelings amongst employees. Efforts will not go unnoticed.
Educate Nurses about Unionization
Supervisors will provide nurses with a newsletter addressing unionization during their next scheduled meetings. The goal is to educate and inform nurses, NOT force adherence. Provide each nursing department with information regarding union formation and allow individuals to make their own decisions. We should contact an attorney who specialized in unionization practices. Abiding by all union employer laws and regulations is paramount.
Example of Staff Email: Attention to Nursing Supervisors
Note to all supervisors: On behalf of the Human Resources Department, we would like all supervisors to provide some important information during your next scheduled department meetings. This material is meant to simply inform employees about the unionizing process. This meeting is not meant to intimidate or threaten (NLRB, 2015).
Unions are formed when employees join together in order to achieve one common goal. The reasons for unionization vary based on the needs of the employees. Unions are spearheaded by a few employees who are in charge of initiating campaigns and addressing employees' concerns or dissatisfaction (Agresti, 2015).
It is your right to consider union involvement. Union initiation begins with employee voting and is based on majority results. You have the right to attend union meetings on your own time, and declare yourself a union supporter if deemed necessary. Your union will begin developing a contract addressing the larger issues concerning employees.  Your employer will be made aware of this union formation. Legally, your employer cannot discriminate individual employees based on their involvement or engagement with a union organization (Agresti, 2015).
Presentation Note: We don't know when the American Professionals Union will appear. If we respond negatively regarding union involvement, it will make management look far worse than ever imagined. Better to simply provide information, taking no strong stance.
Address Turn-Over Rate: Evidence has indicated that it costs approximately 100 percent of a nurse's annual salary to fill a vacant position. This report was in reference to a 20% annual turnover rate specific to The Voluntary Hospitals of America's (Aiken et al., 2001) analysis  Many nurses find that patient interaction is limited because the piles of paperwork requires more of their attention. Nursing is a profession requiring patient recovery in whatever means necessary, if nurses feel they can't appropriately deliver care, why persevere? The main goal for this hospital is to determine the specific causes in order to prevent future occurrences. Both qualitative and quantitative data will prove useful.
Carefully review the turnover rate statistics for nurses in this hospital.
Look for patterns within certain nursing departments (Ex.) is there a higher rate of turnover on the med-surge floor than any other floor?)
Determine whether turnover rate has decreased or increased annually
What is the exact percentage, and how much is costing the hospital?
Were there recorded incidences warranting employee withdrawal? (Injuries, stress etc.)
Make exit interviews a strong suggestion for exiting employee. In some cases, a disgruntled employee can provide valuable insight.
Questions/topics for discussion:
Reasons for leaving
What changes would they recommend?
Would they refer someone to work in the hospital?
Note: Allow employees the opportunity to speak their mind and communicate their thoughts. Respect their cooperation, thank them for their service, and wish them well. Make sure their last interaction in this hospital is a positive one in order to reduce feelings of resentment.
Continuing Education for Nurses
If applicable, authorize an increased allowance with budgeting for educational program initiatives. Alternatively, search for funding sources in the form of scholarship or grant opportunities. Consider each nurses' career goals (Aiken et al.,2001). Make our employers aware of the opportunities available to them. Create an environment that breeds achievement through incentive based programs.
These particular educational-career development programs should be made presentable to all nurses. Have IT Department develop a web-based homepage for those employees who seek further information. The self-assessment will provide survey based responses gauging general employee satisfaction. It will give nurses the ability to think about their individual goals with respect to their career. Areas for improvement will provide ideas for future education classes, programs, seminars, or meetings. Interests serve to remind nurses that there education does not end here and their interests are OUR interests. How can the hospital serve the nurse's needs? Once again, additional information that can be used to strengthen our ability to care for our employees.
Note: The questions (ranking system) is sequenced to produce independent thought, followed by the larger picture (the hospital), and so on. This pattern of thinking is imperative in our desire foster non-unionization. The goal is to get our nurses' to think for themselves.
Supervisor Education: Leadership Techniques
Supervisors have the power to make an impact on employees. We are a large hospital and need the supervisor's cooperation in order to maximize employee satisfaction. We will launch a leadership education seminar for the supervisors in this department to attend. Provide a catered lunch to those who.
Lesson Topics: What is a leader?
Leadership Qualities
Leadership Skills
Employee Perceptions
Decision Making
Problem Solving
Communication
Team Work:
Motivation
Open Discussion: allow time for discussion of ideas and ways to alleviate issues that arise
Note: This is also a time to communicate our appreciation for their efforts as the supervising staff.   They are the voices for their department and their continued assistance is absolutely necessary.
Employee Orientation Program
Evaluate current employee orientation processes and make all necessary revisions to all topics listed below (Bridgesmith, 2007).
Customer Service Expectations: Thoroughly addressed. Hospital reputation is a direct result of daily social interactions. *High standard of care is always a priority*
Safety Protocols: Understood and Assessed. Minimize the possibility for an un-safe working environment.
Communication: Paperwork, Incident reports, Correspondence, Appropriate Conduct, etc.
Diagnostic approach: How to handle problems, proper identification of illness or disease
Emergency Action: Review of Floorplan, Procedures, Incident reports, Protocols for Active Shooter, Fire safety, Contamination
Medication Administration: How to, Follow up, Reporting, Procedure, Patient allergies, Interactions, Potential for drug seeking behavior
Equipment: Use, Procedures, Protocol, Demonstration, Location
Documentation: Practices, Procedures (as stated above)
Professional Practice: Sexual harassment, HIPPA Violations/Guidelines, Patient Interactions, Scope of Practice, Referrals
Professional Development: Continuing education, *Opportunities available*
Employee Recognition: Recognize personal achievement
Ex.) Attendance: Nurses who have perfect attendance over a 6 month period should be rewarded with pay bonus, vacation time, or simply public recognition. This would promote overall employee attendance, performance, consistency, and incentive (Bridgesmith, 2007).
Note: Acknowledgment of positive employee behavior/promoting individual successes.
References
Agresti, J. (Ed.). (2015, January 21). Unions – Just Facts. Retrieved December 23, 2015, from http://www.justfacts.com/unions.asp
Aiken, L., Anderson, R., & Beurhaus, P. (2001). Health Care at the Crossroads. Retrieved December 23, 2015, from http://www.jointcommission.org/assets/1/18/health_care_at_the_crossroads.pdf
Bridgesmith, L. (2007.). Six Steps to Staying Union-Free. Retrieved December 23, 2015, from http://www.thompson.com/images/thompson/reports/hr052007_union.pdf
NLRB.gov. (2015.). Retrieved December 23, 2015, from https://www.nlrb.gov/rights-weprotect/employerunion-rights-and-obligations
Stuck with your Research Paper?
Get in touch with one of our experts for instant help!
Messenger
Live chat
Time is precious
don't waste it!
Get instant essay
writing help!
Plagiarism-free
guarantee
Privacy
guarantee
Secure
checkout
Money back
guarantee
Get a Free E-Book ($50 in value)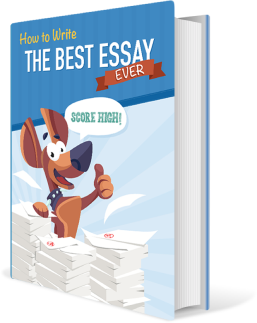 How To Write The Best Essay Ever!