Van Evera and Mearsheimer, Research Paper Example
This Research Paper was written by one of our professional writers.

You are free to use it as an inspiration or a source for your own work.
In "Primed for Peace: Europe After the Cold War", Stephen Van Evera discusses how the end of the Cold War will affect the probability of war in Europe and specifically notes the risks that will arise from the Soviet Union's withdrawal from Eastern Europe and from  further transformation in the country. In addition, he addresses the United States and Western policies that would preserve peace in Europe. In "Why We Will Soon Miss the Cold War", John J. Mearsheimer contemplates the possible scenarios in Europe that will result after the cold war. He believes that the Cold War is opening a path for destruction and a series of destructive warfare.
Stephen Van Evera explains that one of the main worries about the end of the Cold War is that Europe may return to how it was before the start of the war. One of the secondary worries is that Germany will regain its aggression that caused World War I and World War II once it is free from the power of the United States and Soviet forces. A third concern is that Eastern Europe will never achieve the democracy they were promised. Fourth and last, Evera argues that hatred in Europe and border wars will return to post-communist countries of Eastern Europe and the nationalities within the Soviet Union.
Stephen Van Evera looks upon these issues optimistically, stating that only the return of racism and border wars will return to Eastern Europe and the Soviet Union. He claims that although small scale wars are probable, it is unlikely that larger scale wars will return. According to his article, the military and domestic conditions that existed before the war have changed to an extent that they will not return to any major degree. In addition, this nuclear revolution has demotivated nations to expand; Evera explains that the only real changes that have occurred during the Cold War political climate has been a decrease of militarism and hypernationalism in addition to the spread of democracy, the dissolution of "social imperial" reasons for war, leveling of "highly stratified European societies", and the "disappearance of states governed by revolutionary elites".
Van Evera specifically explains that Germany will not return to the aggression that caused World War I and World War II because the nation itself has undergone a complete social transformation that removed the cause of its aggression. Since they are now more democratic in nature, a unified Germany can be expected to be a "responsible member of the European community". Although there are possibilities of problems with initiating the democratic government in European countries, Van Evera claims that this issue is confined to only a small number of Eastern European countries.
Van Evera also details that the real issue will be conflict in Eastern Europe. He claims that there are more immediate dangers caused by the breakup of the Soviet Union and by resurgent border and the inter-ethnic conflicts in the Balkans would be confined to this area. He does explain that potential conflict could spread towards the West, which would put these countries in a position where they would be responsible for returning peace to this part of Europe.
Although this spread of conflict would be a major problem, Van Evera discusses several things that Europe can do to decrease its impact. One of the methods to accomplish this would be for the West to write a Cold War peace agreement with the Soviet Union and recreate NATO to become a collective security system. In addition, Europe will require the help of the United States; it should remain a powerful force in NATO and continue to be involved in European conflicts. Lastly, the United States should continue to make efforts to lessen hyper-nationalism and militarism in Western Europe, the West should encourage Eastern Europe to pick up democracy to improve their economy, protect rights of minorities, and accept current borders.
In "Why We Will Soon Miss the Cold War", John J. Mearsheimer takes a more pessimistic point of view on the state of affairs in Europe after the Cold War. He explains that while we won't miss many events that occurred during this period such as the Cuban Missile Crisis and the building of the Berlin Wall, we will miss the order that it gave to international relations. He fears that after the Cold War, there will be a greater extent of armed conflict. Even though many people believe that there cannot possibly be any wars in the future because the countries have exhausted all of their resources in the previous ones, Mearsheimer believes that those who believe this are naïve. He explains that this prediction is based soundly upon logical and historical analysis.
The first explanation for these wars is that Mearsheimer believes that the "distribution and character of military power among states are the root causes of war and peace". He claims that the current peace in Europe has resulted from the bipolar distribution of military power in Europe, military equality between the polar powers, and the fact that both superpowers are armed with a large nuclear arsenal. While this has worked since 1945, the Cold War will definitely reshape and redistribute powers in Europe. Mearsheimer believes that regardless of the uncertainties, Europe will return to a multipolar distribution of power that characterized the system since its founding, which has been constantly plagued with war. Therefore, he believes that military agression after the Cold War will be inevitable.
Mearsheimer continues to explain that many solutions proposed to solve this issue will not actually be useful. Many Europeans and some Americans wish to remove all nuclear weapons from Europe. However, this will simply cause peace to depend upon the responsibility of the powers that do not have these weapons, which can still lead to conflict. He also explains a possible solution in which the United Kingdom, France, and the Soviety Union keep their weapons but prevent the addition of new nuclear weapons in Europe. This would be an issue because countries, such as Germany, would not feel safe under these circumstances and refuse to comply. In the last scenario, there will be further nuclear proliferation in Europe. This can lead to unavoidable and detrimental warfare.
Mearsheimer provides extremely pessimistic views because he believes that a majority of Europe will choose to be irresponsible in the wake of the Cold War and the distribution of power among European countries will return to how it was before 1945. In addition, he explains solutions to the issue of potential nuclear warfare but explains the reasons as to why these solutions will not work. Although there are many potential solutions depending on what choices European countries make after the war, Mearsheimer fails to cite them. Meanwhile Van Evera takes a completely opposite point of view. He explains the fears that people have about the end of the Cold War, and describes why these events are unrealistic. Despite this, he does claim that there is some potential for border wars and local aggressions. Mearsheimer focuses on only the intense continent wide conflicts while Van Evera considers both. Van Evera thinks that Mearsheimer is wrong because he believes that Western power, the United States, and NATO are strong enough to prevent these international conflicts. Meanwhile, Mearsheimer thinks that Van Evera is wrong because he isn't considering the worst case scenarios.
The end of the Cold War was signified by the falling of the Berlin Wall and Iron Curtain. After the Soviet Union fell, Mikhail Gorbachev initiated change into this area. He introduced the policy of ofglasnost which allowed Soviet officials to allow western ideas and goods into the USSR. At this point the USSR still had military presence in many countries including Poland. Despite this military presence, Poland successfully elected a noncommunist government to their legislature; Gorbachev didn't strike against this. After this and the falling of the Berlin Wall, the communist governments present in Europe slowly began to fall. This want for freedom soon spread to Eastern Europe and many of these countries began to take on noncommunist governments; eventually this led to the dissolution of the Soviet Union.
Van Evera was closer to predicting what the end of the Cold War would bring compared to Mearsheimer. Mearshimer believed that there would be a host of domestic problems in Europe in addition to widespread war. Although there were tiny conflicts involved in several revolutions, there were no extremely large issues that involved Western countries to step in and assist with. Van Evera stated that there would only be border conflicts and issues within the countries, and this was correct. He also stated many solutions to potential large scale problems that were completely unnecessary. When he stated that hatred in Europe and border wars will return to post-communist countries of Eastern Europe and the nationalities within the Soviet Union, he was partially correct. After the Cold War, some borders were rewritten and there was some disparity among ethnic groups in affected countries. Despite this, there was no large scale issue here; in fact, the opposite of this occurred in some places, such as the falling of the Berlin Wall.
Stuck with your Research Paper?
Get in touch with one of our experts for instant help!
Messenger
Live chat
Time is precious
don't waste it!
Get instant essay
writing help!
Plagiarism-free
guarantee
Privacy
guarantee
Secure
checkout
Money back
guarantee
Get a Free E-Book ($50 in value)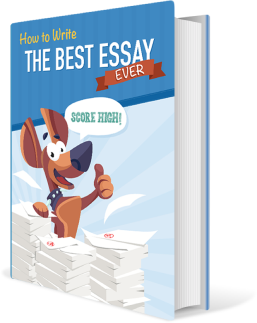 How To Write The Best Essay Ever!