Venus de Willendorf Versus the Barbie Doll, Research Paper Example
This Research Paper was written by one of our professional writers.

You are free to use it as an inspiration or a source for your own work.
Throughout history, humans have utilized various forms of art to capture their perception of beauty. While the style of creation that these individuals used have changed significantly over time, it is interesting to note the commonality of theme employed by their art. As such, we can use our understanding of particular pieces of art within their social context to learn more about a society. Two objects that are representative of the time periods from which they derive include Venus de Willendorf, a small figurine of a woman created around 28,000 B.C.E., and the modern Barbie doll. Both figures are representative of a perception of feminine beauty, although a quick contrast of the two pieces indicate that this definition of beauty has important societal implications that fit within the realm of the culture from which its creators derive. The characteristics of Venus de Willendorf and Barbie could be contrasted to gain a greater understanding of the human perception of beauty over time.
Venus de Willendorf is a small statuette that was found during a series of excavations in Austria. Carbon dating performed by a series of scientists indicated that the piece was likely created during the Old Stone Age. They also hypothesized that this figurine was considered to be highly important by the society that created it because there were many similar statuettes buried in the immediate area (McDermott, 1996). Upon examining Venus de Willendorf, she appears to have characteristics that are strikingly different from the women of today. Most notably, she is short and overweight, with prominent breasts and large hips. At first glance, many individuals who view this piece today would consider her to be ugly. However, Venus de Willendorf is highly representative of the culture from which she derives, indicating that the values held by humans during pre-historic times differ greatly from our own today.
Researchers believe that Venus de Willendorf and similar statues were created as a symbol of fertility that may have been used during ritualistic ceremonies. This is evident based on the fact that the statuette has large breasts and wide hips. These are both characteristics that are prevalent in women that are considered to be fertile. According to historians, when fat is present in the "right proportions in the female form, it has been a symbol of feminity, sensuality and importantly (for our ancestors) fertility" (Seshadri, 2012). Wide hips are good for child-bearing, while large breasts indicate an ability to feed newborn children. Thus, wide hips and large breasts were seen as favorable qualities among women during this time period and were therefore deemed to be attractive. During the Stone Age, it was necessary for human groups to ensure that their women would be able to reproduce because this would ensure the survival of their tribe. As such, women who were able to contribute to this survival were considered to be more attractive than those who could not.
On the other hand, the Barbie doll is a modern representation of beauty. The plastic figurine doll was launched by Mattel beginning in 1959 and has been slightly modified over time to reflect our changing sense of beauty. When the doll was initially released for purchase, it was known for its slender body, large breasts, tallness, blonde hair, and blue eyes. This figurine was created in a manner that was consistent with the general idea of feminine beauty in the 1950s. Accordingly, the doll was equipped with many outfit variations that could be used to make her more appealing. The dolls that have been produced starting in the year 2000 have had slight alterations in appearance. The most significant changes were that the Barbie doll was made to represent a variety of races and that the doll was made to be more anatomically correct in terms of its waist size. Despite this, the Barbie doll demonstrates our evolving sense of beauty in the modern era. When the doll was initially released, women were considered beautiful if they were of the Aryan race and if they were able to stay in shape. In this decade, Mattel recognizes that there are many forms of beauty and that one doll cannot be issued to convey this representation.
The biggest contrast between Venus de Willendorf and Barbie is the difference in their waist size. Venus de Willendorf is a large figure, indicating that she was well-fed. Meanwhile, Barbie is extremely slim showing that she cares about her body. It is important to consider however, that the weight of both of these characters were chosen to be represented for a very different reason. Typically, the attraction that an individual has towards the member of the opposite sex is based on the rarity of the characteristic in the population. In the Stone Age, it was very rare for a woman to be well-nourished enough to achieve the weight of Venus de Willendorf. In the modern era, it is more difficult to remain slim based on the availability of food and the relaxed lifestyle choices that many individuals are forced to make. As a consequence, both Venus de Willendorf and Barbie are considered beautiful because their distinctive traits were considered to be rare during their respective time periods. According to sociologists, "ideals of beauty of beauty are changed over time and influence cultural ideals" (Pederson et al., 1991). The comparison of Venus de Willendorf and Barbie is exemplary of this finding.
In a sense, Venus de Willendorf and Barbie can be viewed as opposites. In the modern culture, many people will view Venus de Willendorf as ugly even though she was considered to be beautiful during the Stone Age. On the other hand, if an individual living during the Stone Age were to view a Barbie doll, they would believe her to be malnourished and therefore ugly as well. One trait that these two figures have in common is that they both have large breasts, which is interesting because it indicates that this feature has been considered attractive during culturally diverse time periods. In fact, even though the Barbie doll has been constructed in a manner that allowed her waist to grow in size, her breasts remained the same. Thus, one could conclude that breast size is indicative of beauty in a variety of changing human cultures.
Many women today use the 1950s Barbie as an example of what they wish to look like. As a consequence, many women dye their hair blonde and work out to try to gain Barbie's impossible proportions. Breast enhancement surgeries have become more popular as a consequence of this phenomenon as well. According to researchers "children's toys as symbolic bodies may pose narrowly gendered and heteronormative models of adulthood… children may also begin to counter paradigms of gender and sexuality within unintended, subversive play at home and school" (Weida, 2011). This argument demonstrates that children tend to learn to incorporate social constructions of beauty into their personal belief system from a young age, beginning with the toys they play with. It is likely that if women living during the Stone Age had the power to achieve the bodily configuration of Venus de Willendorf, they would have done so due to the widespread influence of the Venus figurines. However, achieving this beauty was out of their control due to the lack of available food resources. In either case, however, women looked to these figurines as a representation of what they wished their physical appearance would reflect.
Ultimately, a cultural analysis of the Venus de Willendorf and Barbie figurines provides us with a long-lasting understanding of how beauty has been perceived throughout history. Despite the contrasting appearances of these dolls, evidence has demonstrated the importance of body fat to physical appearance and the particular interpretation of body fat is dependent upon societal context. These figures remind us that beauty is a social construction and favored towards the traits that are considered rare within a population. Truly, we can observe that beauty is and always will be in the eye of the beholder and that it is likely that this common knowledge will continue to define beauty for the remainder of human existence.
References
McDermott, LeRoy. (1996). Self-Representation in Upper Paleolithic Female Figurines. Current Anthropology, 37(2): 227-275.
Pederson EL, Markee NL. (1991). Fashion Dolls: Representations of Ideals of Beauty.   Perceptual and Motor Skills, 74: 93-94.
Seshadri KG. (2012). Obesity: A Venusian story of Paleolithic proportions. Indian J Endocrinol Metab., 16(1): 134–135.
Weida CL. (2011). Gender, aesthetics, and sexuality in play: Uneasy lessons from girls' dolls, action figures, and television programs. Journal of Social Theory in Art Education, 31: 1-26.
Stuck with your Research Paper?
Get in touch with one of our experts for instant help!
Messenger
Live chat
Time is precious
don't waste it!
Get instant essay
writing help!
Plagiarism-free
guarantee
Privacy
guarantee
Secure
checkout
Money back
guarantee
Get a Free E-Book ($50 in value)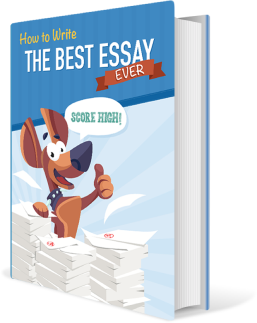 How To Write The Best Essay Ever!