Violence, Decadence, and Music, Research Proposal Example
This Research Paper was written by one of our professional writers.

You are free to use it as an inspiration or a source for your own work.
Problem statement
There is currently a debate among scholars around the world whether or not contemporary music increases violence among youth. It is clear that as a form of art, music is not censored, apart from radio stations' own censorship of swear words, and influences young people. The portrayal of violent acts, drug taking, alcoholism, broken families, and dysfunctional relationships is often the main theme of today's songs. However, the question is whether or not the representation of social and emotional issues increases violent behavior, or simply reflects on common problems. The author of the current research proposal would like to reflect on two opposing views:  one claiming that popular music influences youth behavior, and the other that states that it simply reflects on events that naturally occur in today's society.
The main thesis of the research is that popular music indeed helps young people "make sense" of violence, instead of encouraging them to copy the actions featured in the songs. Indeed, "Rap music is not to blame for violence in society because it expresses art, promotes self confidence, and encourages free speech."
Arguments
Eberstadt (6) states that "much of today's metal and hip-hop, like certain music of yesterday, romanticizes illicit drug use and alcohol abuse". However, it cannot be confirmed that the artist believes that they provide a solution for the problem in substance abuse. Just like artists they feature child abuse, broken families, without claiming that it is "the way to go". Another artist, often criticized for featuring alcoholism and drugs in their songs, Kesha does not only sing about illegal substances, but cannibalism, as well. It would be hard to imagine that in the song she tries to promote those acts. Manning (17) states that "drug use is embedded within a set of cultural practices", and that means that it is a part of a culture. Further, as Richardson and Scott confirm, the identification with the lyrics of rap music is a part of teenagers' identity development. This, in turn, increases the listener's confidence and helps them understand social issues better. Urban youth needs to be "streetwise" to make sense of the violence, neglect, lack of affection, and abandonment. By highlighting the cause-effect relationships, Rap music artists increase young people's self-confidence.  Therefore, the representation of drug use is simply a tool to deliver cultural messages, instead of promoting certain acts.
Richardson and Scott state that rap music is a cultural expression of a segment of the society. As such, it is a part of free speech, and it should not be blamed for violence. Christian musicians might encourage listeners to attend church every Sunday, but they cannot be blamed for the homogenization of the society and religion. Cultural influences are everywhere, and young people are likely to come across drug abuse and violence in school, on television, and in movies, as well as Rap music. As Johnson and Cloonan (130) claim, music is not the only influence that can potentially increase exposure to violence. A person might simply become violent due to everyday stress, such as road rage, witnessing a crime, or being bullied in school. As Richardson and Scott conclude, while violence is a part of urban youth's daily reality, it is also present in the entire media. The authors also state that rap music is only a small segment of media, therefore, it cannot be blamed for the increased exposure of children to violence. Indeed, the freedom of speech allows artists to cover any topic they find fit.
Johnson and Cloonan (95) call some type of music the "incitement of violence". Indeed, a moral panic surrounds the representation of violence, even though most artists do not ask their audiences to commit suicide, overdose, or engage in physical abuse. The above claim that Rap music would incite violence, therefore, is not confirmed. Artists' personal remarks about hate crime should be banned, but not their artistic representation of cultural issues. Johnson and Cloonan (104) describe "Gangsta Rap", for example, as a music that is based on "triumphalist survival philosophies". As Eberstadt confirms, Hip-Hop and Rap music have a common theme of reflecting on abandonment, anger, and the lack of family cohesion. As the author (Eberstadt, 8) states, Eminem and other rappers simply offer a "cautionary tale" that reflects on the broken society and the lack of real interpersonal connections. As such, it does not promote violence, but represents coping mechanisms that are relevant to the given subculture.
Reflection and conclusion
The above review of related literature and research revealed that Rap music is simply representing cultural and social issues, instead of glamorizing drug abuse or inciting violence. Rap music is, on the other hand, a form of art, and artists should be entitled to the freedom of speech. Instead of inciting drug abuse, rappers highlight the problems behind this behavior: the causes. Abandoned and neglected children, indeed, are more likely to turn towards gang violence, drugs, and alcohol. However, these actions are not promoted by Rap music, but simply put into context through telling a "cautionary tale". Therefore, Rap music does not increase violence among urban youth, and does not incite illegal substance abuse.
Works Cited
Eberstadt, Mary. "Eminem is right: The primal scream of teenage music." Policy Review. 128 (2004): 19.
Johnson, Bruce, and Martin Cloonan. Dark side of the tune: Popular music and violence. Ashgate Publishing, Ltd., 2013.
Manning, Paul, ed. Drugs and popular culture. Routledge, 2013.
Richardson, Jeanita W., and Kim A. Scott. "Rap music and its violent progeny: America's culture of violence in context." Journal of Negro education(2002): 175-192.
Stuck with your Research Paper?
Get in touch with one of our experts for instant help!
Messenger
Live chat
Time is precious
don't waste it!
Get instant essay
writing help!
Plagiarism-free
guarantee
Privacy
guarantee
Secure
checkout
Money back
guarantee
Get a Free E-Book ($50 in value)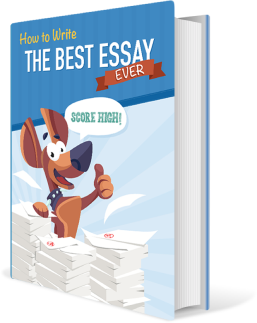 How To Write The Best Essay Ever!