Volcanoes: Fujiyama, Etna, Vesuvius, and Mount Ranier, Essay Example
Pages: 4
Words: 1052
Essay
This Essay was written by one of our professional writers.

You are free to use it as an inspiration or a source for your own work.
Although planet Earth possesses many different types of volcanoes, ranging from long-dormant to those that are still active today, especially lying within the so-called "Ring of Fire" in the Pacific Ocean, four stand out as prime examples–first, Mount Fujiyama in Japan, a member of the "Ring of Fire," Mount Etna and Mount Vesuvius in Italy, and Mount Ranier in the United States. As volcanoes, these four examples have much in common from a geological standpoint, especially related to being primary sources for igneous rocks like basalt and granite; however, two of these (Etna and Vesuvius) are still geologically active, while the other two (Fujiyama and Mount Rainier) are considered as either extinct or dormant.
As the highest mountain in Japan, Mount Fujiyama, located on the central island of Honshu and reaching a height of 12,389 feet, is considered as a stratovolcano or one made from the gradual buildup of earlier volcanoes and their eruptive output of lava (Lockwood, 145). Known to the Japanese as Fuji-san, Fujiyama has a history of extensive lava flows dating back some 11,000 years with "minor explosive eruptions from about 8000 to 4500 B.C. with another period occurring from about 4500 to 3000 B.C." However, major explosive eruptions have occurred with "subordinate lava flows and small pyroclastic flows" (Lockwood, 146).
Also, because if its far-reaching basaltic lava flows and flank cones, Fujiyama prevents drainage into the Tertiary Misaka Mountains to the north which helped to form the Fuji Five lakes (Lockwood, 147). In addition, Mount Fujiyama has recently begun to erupt with signs that a major eruption could be in the near future. Thus, Fujiyama's old categorization as an extinct volcano is no longer an accurate description.
Considered as the highest active volcano on the continent of Europe (10,750 feet) and located near the town of Catania in Sicily, Mount Etna has a long history of often violent eruptions dating back to the first century B.C. with a major eruption occurring in 1169 B.C.E. and more recently in 1928 and 1947 (Chester, 163). Known as a truncated volcanic cone, Etna is made up of an inner cone with a main crater with an outer truncated or lopped off cone over 9,000 feet in height and with over 200 subsidiary cones on its flanks that were formed by lateral eruptions.
The southeast slope is cleft or divided by the horseshoe-shaped caldera Valle de Bove which is over three miles across with walls towering some 4,000 feet (Chester, 165). Much like Fujiyama, Mount Etna is ranked as a stratovolcano and was initially created "during the late Pleistocene and Holocene epochs over an older shield volcano" ("Etna," Global Volcanism Project). Mount Etna remains to this day a very active volcano with two styles of eruptive activity–"persistent explosive eruptions, sometimes with minor lava emissions" from the three prominent summit craters, and lesser eruptions from the flank vents, caused by "fissures that open progressively downward from near the summit" with eruptions similar in nature to Stromboli, another stratovolcano in the Lipari Islands off the coast of Sicily and also still active ("Etna," Global Volcanism Project).
A similar stratovolcano located in southern Italy in the Bay of Naples is Mount Vesuvius, best-known for its violent eruption in 79 B.C.E that destroyed the Roman cities of Pompeii and Herculaneum. Known as the "Mountain of the Fire God," Vesuvius rises gently at first from the Campanian plain and increases in steepness to almost 35 degrees in the upper reaches of the cone. On the east and north flanks, Vesuvius "descends to the plain from Monte Somma at 3,714 feet, a circular ridge half-encircling the cone" (Chester, 236). Most of the violent volcanic activity of Vesuvius is due to the "movement of large crustal plates in the Mediterranean region" or plate tectonics where the Eurasian plate in the north converges with the African plate to the south, thus creating what is known as a subduction zone. In basic terms, "the Mediterranean seafloor is currently sinking or sliding beneath Sicily and Calabria, resulting in the formation of the Calabrian volcanic arc" which includes Etna, Stromboli, and other lesser volcanoes in southern Italy and Sicily ("Geologic Setting of Vesuvius Volcano").
Vesuvius is also known for three distinct types of eruptions–1), small to medium Strombolian eruptions with lava flows and fallout from ash and pumice; 2), Sub-Plinian eruptions via "explosive volcanic events and with extensive fallout of pumice and ash and pyroclastic flows and surges"; and 3), violent and explosive Plinian eruptions with "widespread fallout of pumice and ash and extensive pyroclastic flows and surges" ("Geologic Setting of Vesuvius Volcano").
Lastly, there is Mount Ranier, a dormant stratovolcano located in the Cascade Range in western central Washington State at a height of 14,408 feet. Today, Mount Ranier is relatively quiet as a dangerous stratovolcano with an edifice that has been "built up by untold eruptions over the past 500,000 years." The last time Mount Ranier erupted was in 1894 when "small summit explosions were reported by observers in Seattle and Tacoma;" however, geologists and vulcanologist have long known that Ranier, although considered as dormant, could erupt with intense violence, much like its sister peak Mount St. Helens in 1980. If such an eruption does occur, it could rival the eruption of Mount St. Helens by producing "volcanic ash, lava flows, and avalanches of intensely hot rock and volcanic gases" known as pyroclastic flows" (Driedger & Scott, "Mount Ranier").
Mount Ranier is also known for its "lahars" which produce the most damage during and after a volcanic eruption. These events are caused by melted ice and snow (with Ranier having the largest glaciers in the U.S.) that produce "torrents of meltwater that pick up loose rock and become rapidly flowing slurries of mud and boulders" (Driedger & Scott, "Mount Ranier"), similar to what occurred with Mount St. Helens. Therefore, like Etna and Vesuvius, Mount Ranier holds the potential for extensive violence and damage if it ever "wakes up" from its dormant state.
Works Cited
Chester, David. Volcanoes of Southern Italy. Boston: Geological Society Publishing House, 2005. Print.
Driedger, Carolyn L., & Scott, William E. "Mount Ranier: Living Safely with a Volcano in Your Backyard." Geology.com. Web. 2008. Accessed 27 November 2012. http://geology.com/usgs/rainier
"Geologic Setting of Vesuvius Volcano." Web. 2012. Accessed 27 November 2012. http://www.gso.uri.edu/vesuvius/Vesuvius/setting.html
"Etna." Global Volcanism Project. Web. 2012. Accessed 27 November 2012. http://www.volcano.si.edu/world/volcano.cfm?vnum=0101-06
Lockwood, John P. Volcanoes: Global Perspectives. New York: John Wiley & Sons, Ltd., 2010. Print.
Time is precious
don't waste it!
Get instant essay
writing help!
Plagiarism-free
guarantee
Privacy
guarantee
Secure
checkout
Money back
guarantee
Get a Free E-Book ($50 in value)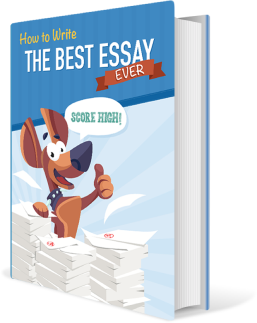 How To Write The Best Essay Ever!