Voluntary Versus Mandatory, Term Paper Example
This Term Paper was written by one of our professional writers.

You are free to use it as an inspiration or a source for your own work.
Part 1: Review of the Utah and Minnesota Incident reporting mandates.
Utah established an automated incident reporting system (AIS). It is described as the pre-hospital legacy data system adapted by the Bureau prior to POLARIS. The most recent version is version 2.3.1, which was released in January 2000. Its applicability allows for downloading historical/ data conversion. Data was collected by the Bureau using AIS from December 1997 to July 2008. However, the system was phased out between September 2006 and July 2008 (Utah department of Health (2013).
There is a well-established Fire Incident Reporting system in Utah Department of Public Safety. It functions under the United States Fire Administration (USFA), which legally mandates collection of fires data as a national requirement. This is a mandatory National Fire Incident Reporting System (NFIRS) (Utah Public Safety Department, 2013).
In Minnesota, reporting sexual assault by advocates is mandatory. The abuse or neglect of a child by "certain persons" in caregiving roles must be reported. Failure to do so when required is a crime (Minn. Stat. §626.556). Abuse or neglect relates to sexual/ physical assault and it must be reported to local welfare agency, police, sheriff, or any other agency responsible for investigating the report (Sexual Violence Justice Institute, 2013).
Who must report incidents at the institution?
 In the Utah review of mandatory incident reporting the Automatic incident reporting system (AIS) was responsible for channeling data. In case of Utah Department of Public Safety Fire Officers are mandated to report data within the Department Public Safety System. Minnesota mandatory sexual, physical and neglect of child incident reporting law a professional or professional's delegate who is engaged the healing arts practice, social services, or psychological treatment. They are designated as advocate reporters (Sexual Violence Justice Institute, 2013). .
Discuss whether there is a difference in the types of incidents that must be reported and explain those differences or similarities.
Sexual abuse, child abuse, domestic violence and child neglect could be classified as non-hospital incident reporting. Health care institutions also have mandatory incident reporting systems such as medication errors, surgical intervention mistakes and patient malpractice incidents. As was explained in the Utah Department of Public Safety mandatory fire incident reporting there are diversities of incident reporting patterns and systems.
Similarities that exist in mandatory reporting as well as voluntary systems is that the report must be tendered by a designated individual to be recognized as valid. For example in the cases of children often if they call up a hotline and report an incident he/she might not be taken seriously or may not be permitted to use a phone. Again there are systems adopted through which these reports must be tendered for protection purposes since report can be tampered and submission. Also nursing homes and assisted living facilities use incident forms for recording patients'' falls, elopement and disruptive behavior (Sexual Violence Justice Institute, 2013).
Who investigates the incidents at the hospital level?
This depends on the type of incident. For example, if the incident pertains to staffing issues or an industrial relation dysfunction most often it is done by the American nurses Association; Nurses' Union or the Department of Health. If it is a Risk management complaint then the Joint Commission may have to establish an incident committee to investigate the issue. In cases of patient care malpractice a combination of investigators may be recruited for the investigation. Importantly, patient issues ultimately on many occasions become legal mitigations involving attorneys interventions.
Explain any steps taken to protect incident reports and control who may obtain the information.
Patient safety laws protect incident reports from getting into the hands of people who can destroy them as well as use them for selfish purposes. One step is entering these reports in to data based or system which is protected by HIPPA regulations regarding disclosure of medical records. While there has been reports of breaches to many electronic health information system which operate a nationwide data base incident reports can be considered safer in data bases than file cabinets (National Health Safety Network, 2013).
Another recent development specifically designed to protect incident reports from public exposure is applying incident codes, which prohibit persons not associated with these incidents from reviewing them. The forms on which incidents are reported also protect them from being accessed by persons not attached to those departments (National Health Safety Network, 2013).
Explain if and how a root cause analysis is utilized
The purpose of incident reporting is far more than merely keeping a record of incidents. Its main role is to further conduct a root caused analysis to address frequency, level, where, when, and how incidents occur in planning future interventions. These reports are reviewed by analysts assigned to the incident reporting units of various health departments designated for exploring root cases and reporting their results.
Part II: Discuss whether a voluntary or mandatory incident reporting effort is best.
List the pros and cons of each kind of system
Ellen Flink (1985) and a technical team explored Lessons Learned from the Evolution of Mandatory Adverse Event Reporting Systems in New York City. The NYPORTS system is secure Web-based, which facilitates reporting, coordinates with other reporting devices, allows hospitals to gain feedback of their distinct reporting patterns. A review of the evolution and implementation of NYPORTS was undertaken by its predecessors and confirmations of the programs improvement in patient safety were extended (Flink et. al, 1985).
However, Michael Cohen (2002) contends that error reporting systems should be voluntary because they provide better information for reducing errors. His argument rests in the assumption that doctors, nurses, and pharmacists share common ground regarding medical errors. Together they understand its causes to the extent of making system changes to reduce risks. Recent public policy discussions in the United States were referenced in highlighting risks and benefits of mandatory and voluntary reporting systems in arriving at most effective way in promoting medical error disclosure. He further contends the Institute for Safe Medication Practices has been advocating for voluntary error reporting programmes (Cohen, 2002).
However, in my opinion without mandatory reporting system there is really no guarantee of patient/client safety. It may work well for hospital situation, but who advocates for a child, an elderly patient in a nursing home or assisted living facility. Mandatory reporting system help protect these vulnerable people in the population.
Incident reporting
Pro
Con
Pro
Con
1. Patient safety is protected

2. Facilitates Patient advocacy

1. Patient may not be comfortable with the disclosure
2. Practitioners are not compelled to report
1. Many serious incidents can go unreported
1.Someone is held accountable

1. Practitioners can refuse to report at all
1. Accountability can be shifted
2. A system is developed to trace similar incidents
3. Advocates create their own reporting model
4. No systemic Reporting model exists
References
Cohen, M. (2000). Why error reporting systems should be voluntary. BMJ 320(7237): 728–729.
Flink, C. Chevalier, L. Ruperto, A. Frederick, Heigel, J. Leslie, R. Mannion, J., & Panzer, R. (1985). Lessons Learned from the Evolution of Mandatory Adverse Event Reporting Systems
National Health Safety Network (2013). Biovigilance Component Hemovigilance Module Incident Reporting. Retrieved on August 5th, 2013 from http://www.cdc.gov/nhsn/PDFs/slides/bio/Incident-reporting_final_March2013.pdf
Sexual Violence Justice Institute (2013). Mandated Reporting of Sexual and physical abuse or neglect of a child. Retrieved on August 5th, 2013 from http://www.mncasa.org/Documents/svji_facts_15_558548673.pdf
Utah department of Health (2013). Automated Incident System. Retrieved on August 5th, 2013 from http://health.utah.gov/ems/data/ais/
Utah Public Safety Department (2013). Utah Fire Incident Reporting System Retrieved on August 5th, 2013 from http://publicsafety.utah.gov/firemarshal/nfirs.html
Stuck with your Term Paper?
Get in touch with one of our experts for instant help!
Messenger
Live chat
Time is precious
don't waste it!
Get instant essay
writing help!
Plagiarism-free
guarantee
Privacy
guarantee
Secure
checkout
Money back
guarantee
Get a Free E-Book ($50 in value)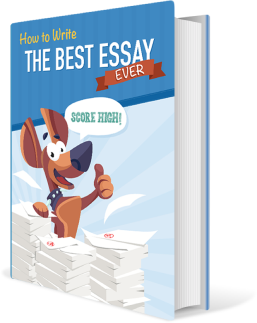 How To Write The Best Essay Ever!