Water: The Solvent for Biochemical Reactions, Essay Example
Pages: 3
Words: 893
Essay
This Essay was written by one of our professional writers.

You are free to use it as an inspiration or a source for your own work.
Oxygen and nitrogen are polar due to the quality of attracting electrons. As a result, nitrogen and carbon form positive and negative charges on the molecules. These charges are usually positive on the atoms from which they attract electrons.  These are delineated as covalent bonds (Lieberman 57).
Carbon monoxide is not polar due to the tendency of the oxygen and carbon charges cancelling each other out (Weiner 53).
The aggregate of all of the bond energies found within a molecule is defined as its activation energy. In the event that the activation energy is input, the system becomes more stable. The excess energy generated is transformed into enthalpy (MSU 1).
Dipole- dipole reactions occur when the permanent dipoles interact. A dipole moment can be induced I n a molecule which has no charge. The ions deformed the electron clouds of the atoms from which they are attracting electrons (Bergathon 160).
Hydrophobic molecules literally hate water.  The hydrophilic molecules love water. Molecules that have similar qualities dissolve each other. An example is the carbon dioxide found in soda does not dissolve in water. It simply evaporates. Non polar molecules do not dissolve in water (Goldberg 65).
The hydrocarbon tails of the sodium have a robust carboxyl main group. The sodium palmitate salt has a dual nature in water. The long hydrocarbon tail does not dissolve in water. The main carboxylate group dissolves easily in water (Garrett & Grisham 36).
The carboxyl groups and the hydrocarbon groups are contributors to the amphiphilic qualities of sodium palmitate (Goldberg 65).
Sodium palmitate is a salt due to its quality of being a product between the reaction of a caustic soda and an ester (fat). . The outcome is glycerol and fatty acid (Toedt 10).
Micelles are formed as result of the lipids which have a single tail at their end. These type of lipids are known as detergents. The micelle is a spherical structure lipid (Nordlund 159).
Robust hydrogen bonds are created between the suitable hydrogen bond acceptor and a neutral donor. The medium hydrogen bonds do not have a linear quality, they are slightly bent. The weaker hydrogen bonds have the tendency of not being linear and may take place with donors which are not conventional. These unconventional donors include the members of the CH group (Steed & Atwood 1.2.1).
The quality of the hydrogen bonds is a determinant of the strength of the bond. The linear hydrogen bonds have a stronger cohesive quality. The nonlinear hydrogen bonds have a less cohesive characteristic (Steed & Atwood 1.2.1).
The elevated boiling level of water demonstrates that the hydrogen and oxygen atoms are held together with a strong attractive force. The water molecule becomes modified in its shape as it is cooled to 4° C. Consequently, water becomes denser as it cools. This is what causes ice to float on water (Perry & Vanderklein 145).
The robustness of an acid is determined by its capacity of dissolving in water and forming protons. The natural quality of an acid is demonstrated by the dissociation constant k. This characteristics may also be demonstrated by pKa, which is the negative logarithm of the dissociative constant. The stronger acids possess a high dissociation constant and a minute pKa (Lamond 264).
The numerical molar value of water is obtained by the division of the quantity of grams of water in one lite by the molecular weight of the oxygen and hydrogen atoms. This would be 1000/ 18 g = 55.5. This is the ion product constant for water which is K (Campbell & Farrell 43).
The pH is a value that is applied in order to numerically determine the content of H+ ions. The assessments of pH are important in biochemistry due to the capacity of determining the acidic or alkali quality of substances (Lim 1465).
The acids which are polyprotic have the capacity of having different Ka. These are acids which have the capacity of losing more than one proton. There may be a different constant for each proton lost (Greenwood & Earnshaw 50).
Works Cited
Bergethon, Peter R. The Physical Basis of Biochemistry: The Foundations of Molecular Biophysics. New York, NY: Springer Business Media, 1998. Print.
Campbell, Mary & Shawn Farrell. Biochemistry. Eighth edition. Boston, MA: Cengage Learning, 2014. Print.
Garrett, Reginald & Charles Grisham. Biochemistry. Fifth edition. Belmont, CA: Brooks Cole, 2013. Print
Goldberg, Deborah. AP Biology. Second edition. Hauppauge, NY: Barron´s Educational Series, Inc., 2010. Print.
Greenwood, N. N. & A. Earnshaw. Chemistry of the Elements. Second edition. Burlington, MA: Elsevier Butterworth- Heinemann, 2012. Print.
Lamond, Joseph F. Significance of Tests and Properties of Concrete and Concrete-Making Materials. West Conshohocken, PA: ASTM, International, 2006. Print.
Lieberman, Michael A., Allen Marks and Alisa Peet. Mark´s Basic Medical Biochemistry. Fourth Edition.  Philadelphia, PA: Lippincott, Williams and Wilkins, 2012. Print.
Lim, Kieran F. ¨Negative pH does exist.¨ Journal of Chemical Education 83.10(2006): 1465.
MSU. ¨Chemical reactivity: The nature of energy.¨ MSU, 2015. Web. 5 September 2015. https://www2.chemistry.msu.edu-faculty-reusch-VirtTxtJml-energy1.htm
Nordlund, Thomas M. Quantitative Understanding of Biosystems: An Introduction to Biophysics. Boca Raton, FL: CRC Press, 2011. Print.
Perry, Jim & Elizabeth Leigh Vanderklein. Water Quality: Management of a Natural Resource. Cambridge, MA: Blackwell Science, 2009. Print.
Steed, Johnathan W. & Jerry L. Atwood. Supramolecular Chemistry. Second edition. West Sussex, UK: John Wiley & Sons, Ltd., 2009. Print.
Toedt, John, Darrel Koza and Kathleen Van Cleef- Toedt. Chemical Composition of Everyday Products. Westport, CT: Greenwood Publishing Group, 2005. Print.
Weiner, Eugene R. Aquatic Chemistry A Practical Guide. Third edition. Boca Raton, FL: CRC Press, 2012.Print.
Time is precious
don't waste it!
Get instant essay
writing help!
Plagiarism-free
guarantee
Privacy
guarantee
Secure
checkout
Money back
guarantee
Get a Free E-Book ($50 in value)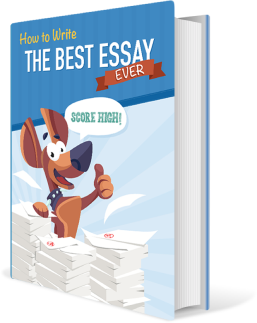 How To Write The Best Essay Ever!