Ways Boys and Girls Differ in Their Socialization Experiences, Essay Example
Pages: 2
Words: 624
Essay
This Essay was written by one of our professional writers.

You are free to use it as an inspiration or a source for your own work.
There are significant differences in the socialization experiences of boys and girls. It is not based solely on gender, and there are many different external factors that influence the socialization experience. Within this paper, the differences will be limited to the influence of biology, influence of family, and the influence of education will be examined. Understanding the vast expectations and influences allows for one to understand and view the ways that boys and girls differ in their socialization experiences.
Influence of Biology
Biology dictates a significant amount regarding the socialization experience between boys and girls. Based on Bem (1993) findings, gender is polarized to operate in two different manners. "First, it creates two mutually exclusive scripts for being female and male" (Bem, 1993). This generalization dictates that what is acceptable for males is only acceptable for males, and there is no script that can be considered to be acceptable for both genders. "Second, gender polarization problematizes any person who deviates from these mutually exclusive scripts as unnatural, immoral, abnormal, or pathological, depending on the particular system of thought being used" (Bem, 1993). According to Bem, gender polarization is a vital to understanding the biology of the link between sex, sexuality, and gender.
Influence of Family
The influence of family also sets a vital tone for how boys and girls experience socialization. Lott and Hart (1977) tells a story of family influence. A young six-year-old learned to herd with his father and brothers. He was encouraged and persuaded to show aggression towards the oxen and bull. Boys are afraid of bulls by nature. However, they are pushed into hitting and charging these animals with a herding stick. "Boys who refuse to beat cattle on instruction are usually considered cowards, threatened, and even beaten if they still refuse" (Lott and Hart, 1977). As a result of the influence of their male family members, they practice without future coercion. "The cultural ideal of the fearless, aggressive, dominant personality is fostered by the consistent, and strongly reinforced the expectation of all those with whom the boy comes into contact" (Lott and Hart 1977). Families influence the behavior of both boys and girls that directly dictates their social experience.
Influence of Education
Lastly, consider the role of education in the socialization experiences of boys and girls.
As Noble and Bradford (2000) suggested in their book that the traditional gender gap in education (which refers to boys over performing girls in school) is quickly disappearing, a new reversed gap in favour of girls has started to show in the past decade. The change in the educational practices dictates how well the boys and girls socialize in the workforce. Education is a vital platform in influencing students for their future endeavors. Regardless of the arguments, education sets variations of influence based on gender. It constructs the gender identity of boys and girls and, therefore, plays a significant role in socialization experience.
Boys and girls differ in their socialization experiences in many different ways. The direct influence of family, education, and biology dictates individual actions and expectations. It is not likely that a female would go herding and charge a bull because their family has dictated that experience is only appropriate for the boys. The example of herding is a vast generalization of social experience, but it sets the ground work for understanding how external influences directly affect the overall experience of a boy and a girl.
References
Bem, S. L. (1993). The lenses of gender: Transforming the debate on sexual equality. New Haven, CT: Yale University Press.
Lott, D. F., and B. L. Hart. (1977). "Aggressive Domination of Cattle by Fulani Herdsmen and in Relation to Aggression in Fulani Culture and Personality." Ethos, 5:174-86.
NOBLE, C. AND BRADFORD, W. (2000). Getting it right for boys … and girls. London: Routledge.
Time is precious
don't waste it!
Get instant essay
writing help!
Plagiarism-free
guarantee
Privacy
guarantee
Secure
checkout
Money back
guarantee
Get a Free E-Book ($50 in value)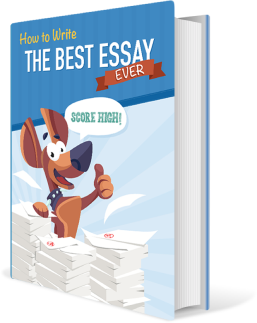 How To Write The Best Essay Ever!