Weight Training Techniques, Research Paper Example
This Research Paper was written by one of our professional writers.

You are free to use it as an inspiration or a source for your own work.
Introduction
Weight training, while vastly enhanced by techniques derived from more modern understandings of the human body's needs and capabilities, is nonetheless as old as humanity. If today's weight trainee takes advantage of expertise in regard to building muscle, ergonomics of toning, and nutritional requirements, ancient man nonetheless engaged in whatever lifting was available to gain the muscle desired. The formula is simple: when the muscles are exerted beyond their current capacities, the muscles grow and greater strength is achieved. At the same time, differing ambition are better suited to different methods. All preferred weight training methods have their assets and drawbacks, yet all also rely on a basic premise: weight training is most successful when intensity is given to the actual training, and distractions are not permitted to break focus (Fahey, 2010, p. 97). In the following, the four primary methods of weight training are offered, compared, and contrasted.
Techniques
To begin, the method of training in super sets appeals to many trainees, and also to common sense. In this technique, two sets working different muscle groups are done in succession, followed by a rest period. Most super set work focuses on training opposing muscle groups; for example, the chest press set is followed by rowing or lateral pull-downs, to strengthen the back, or leg curls are immediately followed by hamstring repetitions (Hesson, 2011, p. 179). This technique, while seemingly denying the trainee the recommended rest break after a single set, actually provides a partial rest; as opposing groups are targeted, the first is resting while the second is being trained, although the rest is partial (Sandler, 2003, p. 113). The chief benefit of this system is that a maximum workout is achieved in less time. In essence, one longer set is performed, which goes to promoting endurance. Then, given the opposing muscles alternated, the trainee is required to quickly adjust focus and degree of concentration.
At the same time, super sets may also be conducted for only one muscle, with the second exercise using less weight, and often different positioning, than the first. This is the pre-exhaustion super set, as opposed to the classic described above, and the principle is that the multijoint work following the targeting of the muscle still works the same muscle, only less strenuously. Fatigue is accounted for, but the muscle is still being worked. There are, nonetheless, drawbacks. On one level, and precisely because of the extended repetition period, super set training usually does not produce the increased strength that a forced repetition will, if only because focus is typically divided between muscle groups and symmetry, rather than mass, is the goal. Then, and particularly with the pre-exhaustion, or single muscle, super set, there is the very real potential that ancillary muscle groups will do some of the work of the second set, as a response to that muscle's fatigue (Delavier, Gundill, 2011, p. 53). This is a potential less posed by periodization, forced sets, or the pyramid technique, for none of the latter focus for so long on a single muscle group without a rest. Even the classic super set taxes the amount of effort that must go into the second set of exercises, as fatigue from any muscle worked is likely to reduce the stamina going into the second effort.
Forced repetitions are exactly what the name suggests: weight training exercises that go beyond what the individual can accomplish on their own. In forced reps, a spotter is on hand to assist with the weights if necessary, but more to push the trainee to exceed the effort they believe they can perform (Sandler, 2003, p. 117). The forced rep is considered similar to the "cheat" rep, in that an allowance is made for the muscle tiring, and an exercise is still continued. There are crucial differences however. With the partner or spotter on hand, correct form is still observed. Then, trainees are vulnerable to injury when fatigue overwhelms the muscles and the workout continues, and the spotter is present to forestall this (Devalier, Gundill, 2011, p. 44). This advantage goes to more than muscle development; no matter the technique, proper breathing is critical, yet frequently not emphasized or considered by trainees caught up in the momentum of the training. Consistent, deep breathing at a regular pace oxygenates the body, and neglecting it can induce a threatening blood pressure rise (Hales, 2008, p. 125). When the spotter is there to attend to the workout, then, they also supervise this crucial component.
What makes forced reps so effective in strength training is what renders them less than effective in specific exercises. Clearly, the spotter may only be of physical assistance when the exercise is one in which they may actually help, as in a minimal taking on of some of the weight from a chest press. Other exercises that go to building the larger muscle groups, however, are not so amenable to any such participation. It is difficult to conceive, for example, how a spotter can assist in lunges or squats, which call for completely independent action on the trainee's part (Sandler, 2003, p. 117). As is obvious, these are not concerns presented through super sets, periodization or cycle training, or the pyramid system. Forced reps are typically the true bodybuilder's regime, when muscle mass is the object and the weights are such that some form of assistance is desirable, if not necessary. Nonetheless: "The intensity put forth on forced reps is difficult to regulate in a progressive fashion and may, consequently, hamper long-term progress" (ExRx.net, 20120.
The pyramid technique relies on a combination of lowering or increasing the amount of weight used in proportion to the number of repetitions. Generally, those seeking to develop muscle mass increase the weight and decrease the repetitions, although the opposite approach is also effective (Hesson, 2011, p. 179). A potent advantage to pyramid technique is that the muscle is continually challenged during the set; even when weight is gradually reduced, the muscle must adapt to the change, and this inherent process prevents stagnation in the workout routine (Delavier, Gundill, 2011, p. 26). The drawback to this technique lies in the commitment required of it. The trainee, aware that strength must be saved for later repetitions, will often not devote the proper focus to the initial reps (Sandler, 2003, p. 117). This is not the case forced reps or periodization, although the same type of "reserved" effort may occur in super sets. Ultimately, pyramid training may be seen as the logical approach to consistent and carefully attained muscle development, as the gradations of weight may vary to virtually an infinite number of combinations. Reversed, it also assists the more developed trainee in enhancing muscle tone and elasticity.
Finally, the system of periodization, also referred to as cycle training, is typically used by serious athletes and professional sports competitors, in that it is highly effective for those with specific commitments to weight training on an annual basis. As the name implies, the training is segmented by periods of different intensity and/or specific focus; for example, a triathlete will use the off-season time, when the sport is not actively engaged in, to develop muscle mass. Continuing with the same example, the "base" season or period is when muscular coordination is the goal, and weight training typically gives way to actual swimming, cycling, and running. In effect, this period refines the mass gained during the off-season. The "build" period takes this same process further, as the athlete combines weight training with the toning and endurance efforts of the sports. Lastly, the "peak and taper" period is based on maintaining both the muscle development and athletic coordination generated by the earlier periods (Greenfield, 2012, pp. 44-46). As noted, periodization chiefly exists for the weight training that is seriously committed, and usually with a sports objective in mind.
The above example notwithstanding, periodization is actually any weight training regimen that centers on one particular exercise per session, rather than multiple routines (Fahey, 2010, p. 27). This allows the unworked muscle groups to significantly rest, as it also promotes better concentration on the targeted area. If there is a drawback, it may the relatively obvious one of allowing certain muscle groups to be dormant, or certainly not nearly as attended to, depending on each cycle. This is why periodization so relies on long-term commitment, and is a regimen to be performed optimally in annual cycles. The other techniques examined – forced reps, super sets, and pyramid – all promote a more universal attention to all muscle groups, depending on the weight routines alternated by the trainee.
Conclusion
The techniques of weight training explored above by no means constitute the entirety of the subject. As various other systems are used, so too do all systems contain within them a range of modifications, depending on the ambitions and abilities of the trainee. If any single factor unites forced reps, pyramid, super set, and periodization training, in fact, it is that each may be completely adapted to accommodate those concerns. It is also necessary to note that none is self-sufficient in attaining muscle and/or strength coordination. Weight training, even when diligently observing form and consistent effort, requires an equally focused approach regarding diet and lifestyle. Nutritional needs must be taken into account, and sufficient caloric intake is essential for the body to develop in the desired way (Fahey, 2010, p. 4).
Moreover, it must be stressed that weight training is not an activity restricted to bodybuilders, as its benefits apply to virtually everyone: "Strong, well-developed muscles help you perform daily activities better and contribute to a lean, healthy-looking body" (Fahey, 2010, p. 4). Then, and more importantly, the healthy-looking body is typically the healthy body. This understood, the four techniques presented each offers distinct advantages. Super sets encourage stamina in their limited rest intervals, and promote muscle symmetry through the opposition strategy of muscle development. Pyramid training opens the door to the novice, as it focuses on gradations of development, as it enhances tone for the more experienced trainee. Forced sets, while invaluable to the serious weight lifter, also offer a significant support system in the form of the spotter, which may greatly assist the trainee in maintaining proper focus. Lastly, periodization exists to provide the more dedicated athlete with a program devised to accommodate a long-term fitness and strength agenda. There are drawbacks to each technique, as discussed, but the greater reality is that a sensible application of any, in accord with attention to diet and lifestyle, will assuredly help the weight trainee achieve the results they are after.
References
Delavier, Frederic, & Gundill, Michael. (2011). The Strength Training Anatomy Workout. Champaign: Human Kinetics.
ExRx.net. (2012). Advanced Weight Training Techniques. Retrieved from http://www.exrx.net/WeightTraining/Techniques.html
Fahey, Thomas D. (2010). Basic Weight Training for Men and Women, 7th Ed. New York: McGraw-Hill.
Greenfield, Ben. (2012). Weight Training for Triathlon: Ultimate Guide. Chicago: Price World Publishing.
Hales, Diane. (2008). An Invitation to Health. Belmont: Cengage Learning.
Hesson, James L. (2011). Weight Training for Life. Belmont: Cengage Learning.
Sandler, David. (2003.) Weight Training Fundamentals: A Better Way to Learn the Basics. Champaign: Human Kinetics.
Stuck with your Research Paper?
Get in touch with one of our experts for instant help!
Messenger
Live chat
Time is precious
don't waste it!
Get instant essay
writing help!
Plagiarism-free
guarantee
Privacy
guarantee
Secure
checkout
Money back
guarantee
Get a Free E-Book ($50 in value)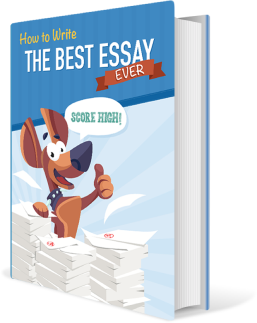 How To Write The Best Essay Ever!