West Virginia State Health Plan, Essay Example
Pages: 3
Words: 923
Essay
This Essay was written by one of our professional writers.

You are free to use it as an inspiration or a source for your own work.
Rural Community Reflection Journal
During the time I spent studying the health care environment of rural hospitals, and in particular the Pocahontas Memorial Hospital in West Virginia, I have found out a lot of information about the problems health care providers and patients face in the area. I now understand that taking into consideration the demographic statistics and increasing community involvement can create a competitive advantage for hospitals in rural areas of the United States.
During the course, I have found that there are no universal rules for hospitals and health care providers to create a competitive advantage; they need to implement a customer-focused approach that is based on the evaluation of patient needs. I have started to understand the need for researching statistical data, information, and gaining feedback from patients in order to improve the level of service.
Finally, I now understand that the cost of services is in close connection with operational expenses, therefore, it is important that the Pocahontas Memorial Hospital in West Virginia is able to match the needs of the public at the lowest possible cost. This was found a challenging task, as there is a general shortage of some specialist physicians, and this is an important fact to consider when developing services in the area.
During the research, the most surprising fact that I found out was that there is a general shortage of hospital beds in the area, and – despite the government initiatives – patients in West Virginia are still under-served. The fact that many hospitals have less than 25 beds available (American Hospital Association, 2011) is indicating that these hospitals are not only unable to provide services at a level of demand, but would also have several issues related to cost-effective operation. I believe that the approach of Pocahontas Memorial Hospital to offer monthly specialist clinics and community health education programs is a cost-effective, and patient-centered way of delivering different services patients need.
Findings Regarding the Specific Needs of Patients
The market analysis of the West Virginia health care industry has shown that patients often have to travel long distances to get treatment for their condition. Further, they also need to visit the hospital most of the time to get specialist advice. The population of West Virginia is older than the average population of the United States. This means that diseases and health conditions, specific to older age are in high demand. At the same time, family income of the area is lower than the national average. The challenge is to deliver services for people who are elderly, less mobile, and are on a low income. According to the report created by MacQuest Consulting, (1999, p. 5), the shortage of qualified specialist physicians creates challenges for both patients. and providers.
Regulatory Initiatives
Reviewing the Virginia's State Rural Health Plan (Virginia Department of Health, 2013), it is evident that the government is looking to involve more rural hospitals in providing drop-in clinics and primary health care for patients. Further, the report (p. 19) confirms that the government is looking into developing a "Telehealth" service that will allow patients to get help and advice without having to travel long distances to the hospital. I find this approach feasible, and I believe that the Pocahontas Memorial Hospital should take part in the government project. However, the community clinics should continue to run, and reaching out to the community in order to better understand patients is also important.
Competition
Completing the market analysis has revealed that competition is currently low in rural West Virginia. However, there is a threat of new entrants, such as mobile health care providers and clinics offering "Telehealth" services for patients.
Main Problems Identified
The bargaining power of service providers (health care staff) was high. The hospital needs to engage with employees in order to increase job satisfaction, and create projects for empowering talented physicians and nurses. The main challenge, however, is the aging population of Pocahontas County. The Pocahontas Memorial Hospital Community Needs Assessment report (Pocahontas Memorial Hospital, 2013, p. 6) confirms that 18,7 percent of the population in the area is aged over 65, compared with a West Virginia rate of 15,2% and the national average of 12,75 percent.
The same report (p. 9) highlights another important challenge that the hospital faces: the number of preventable hospitalizations in Pocahontas County are much higher for a population of 100.000 than in West Virginia or on a national level. Therefore, it is important that the hospital focuses even more on health care education and preventive services to reduce operational expenses and make hospital beds available for patients who need them the most.
The Next Stage of the Capstone Project
Based on the Community Health Needs Assessment report (Pocahontas Memorial Hospital, n.d.), together with the Center for Rural Health Development. In the next stage of the research to create the final Capstone project, it is important that the findings of the report will be analyzed and strategic frameworks are developed in order to provide tools for he hospital to increase its competitive advantage. The project development phase will also include analyzing opportunities for collaboration with government agencies, taking part in health initiative projects, and retain staff. Reviewing the current initiatives of the hospital, as well as the mission and vision statement of the health care provider.
References
American Hospital Association (2011) Rural health care. Retrieved from http://www.aha.org/advocacy-issues/rural/index.shtml
MacQuest Consulting (1999) West Virginia State health plan. Retrieved from http://www.hca.wv.gov/policyandplanning/Documents/Background%20Material/shpRurPiper.pdf
Pocahontas Memorial Hospital. (n.d.) Webiste. Retrieved from http://pmhwv.org/
Pocahontas Memorial Hospital. (2003) Pocahontas Memorial Hospital community needs assessment. Retrieved from http://pmhwv.org/pmh/content/uploads/Pocahontas-County- Community-Health-Needs-Assessment_2013_Public-Document.pdf
Virginia Department of Health (2013) Virginia's State Rural Health Plan. Retrieved from http://www.vdh.virginia.gov/OMHHE/primarycare/ruralhealth/rural-health-plan.htm
Time is precious
don't waste it!
Get instant essay
writing help!
Plagiarism-free
guarantee
Privacy
guarantee
Secure
checkout
Money back
guarantee
Get a Free E-Book ($50 in value)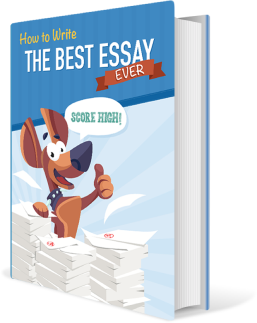 How To Write The Best Essay Ever!