What Goes Around: Backlash as Horror Subgenre, Research Paper Example
This Research Paper was written by one of our professional writers.

You are free to use it as an inspiration or a source for your own work.
What Goes Around: Backlash as Horror Subgenre
Definition
In the field of horror, revenge or retribution is not unusual. Many films, and particularly those evolving into franchises with multiple sequels, rely on an malevolent force that is seeking vengeance for a wrong done in the past, and done when the party in question was in fact "ordinary." The "Backlash" subgenre, however, is different, in that the vengeful force exists to accomplish a single end, and achieve justice or retribution on only those responsible for violating it. The distinction is crucial; in a franchise such as the Nightmare on Elm Street series, Freddy Krueger is a force that was indeed victimized earlier, but his revenge is exerted on a variety of innocents wholly unconnected with his abuse. Both victim and villain in life, Krueger's development as a psychotic murderer is traced to the horrific origin as having been a child of a brutal rape (Fox 69). As noted, however, he punishes indiscriminately, just as Jason of the Friday the 13th franchise, once a boy drowned through the neglect of camp counselors, endlessly pursues whatever variations of the type come his way (Francis 49). Backlash is far more confined, and the malevolence is focused only on the actual parties directly connected to the initial victim's misery and/or death.
Methodology
In identifying horror films of the Backlash subgenre, it is as necessary to comprehend what to dismiss as it is to isolate the defining elements. This is due to the fact that, in most retributive horror films, as noted, the violence is randomized. The story tends to rely, in fact, on the innocence of the potential victims, who are pursued by an evil they do not know or understand. These innocents may have an awareness of the background of the evil force, but their relation to it ends there. In Backlash, there is no such ignorance, and character is key in perceiving the subgenre. Story is as well, for the Backlash film is relatively simple in structure and dependent only on a minimal number of characters. As will be seen, complexity may be exercised here, yet it is the kind of complexity more associated with actual drama and psychological dimensions. Simplicity of story structure, a minimal number of protagonists, and an absence of gratuitous or randomized horror mark the Backlash film because it is more traditionally dramatic in its approach, and more reliant on an action and reaction trajectory.
Examples and Analysis
The Backlash film, by virtue of its more direct link to traditional dramatic form, tends to have more artistic integrity than other horror genres, and this may be seen in exploring two films of the subgenre. The first, Mama, is nearly Freudian in its presentation of how a direct wrong generates specific retribution. There is a backstory provided which reveals that Mama was victimized when, while escaping from an asylum, her desperation led to her baby left to die hanging in its blanket from the side of a cliff. This is not, however, the real story, for it is the adoption of two sisters, found by their surviving uncle, that motivates Mama's presence in the film. She had cared for the girls in the wild, they have been taken from her, and she then pursues them in their new home.
What is most interesting here, and what goes to the potentials for greater integrity in the subgenre, is that Mama's presence in the new home is by no means malevolent. Over time, she does begin to terrorize the girlfriend of the uncle, left in charge of the girls, but her agenda is at least initially benign. She visits in spectral form, she plays with the girls, and it is only when she senses a shifting of their loyalties that she becomes malign. As horrific as the spirit is presented, she is nonetheless only an aggrieved mother figure, emotionally distraught. As the girls turn more toward the "new" mother, she reacts to achieve her perception of what is right. This is profoundly evident in the conclusion; Mama is seeking to bring the girls into death with her, but her ambition remains one of intense love (Mama). More to the point, she attacks the uncle and girlfriend only when they seek to interfere.
Even more psychologically rich is A Tale of Two Sisters, which further blurs the lines between classic, familial drama and horror. There is a ghost or menacing spirit in the home, but the story's increasing emphasis on mental illness renders any idea of this as real questionable. The emotional layers revealed are complex, and there is reason to believe that most of the story is delusional. At the close, however, a nightmare reality is presented, and it is pure Backlash as supporting the other, non-horror elements of the film. The stepmother is menaced and presumably killed by the spirit of the younger sister, whom she had neglected when the girl was in fact dying (A Tale of Two Sisters). The effect of this is particularly strong because it is ancillary to the actual mental disturbance of the elder sister, who has indeed manufactured a fictional reality. The film accomplishes stunning layering, then, in that the "horror" of a tragic family scenario is juxtaposed with the actual horror of a wronged spirit seeking retribution.
Conclusion
The identification of the Backlash subgenre is important in more than one way. First and foremost, it establishes a connection desperately needed between the horror film, so typically created and viewed as gratuitous, with real drama. This in turn reflects an audience's desire to be fulfilled artistically as well as frightened, and to be challenged on levels going far beyond the dark force as threatening the innocent. This being the case, Backlash asks more of its audiences than does most horror; it demands, in fact, that ideas of what is right be considered even in the presence of that which is supernatural and highly sinister. At the same time, however, it offers rewards no "slasher" or "monster" movie can provide, because it has dimension such basic frameworks lack. Backlash is horror that reflects classic theater, in essentially asserting that the evil threatening us is very often of our own making. It breaks free of simplistic horror molds to rely on truth, human responsibility, and possibilities of consequences sometimes unthinkable.
Works Cited
A Tale of Two Sisters. Dir. Kim Ji-Woon. Perf. Jung-ah Yum, Su Jeong-Lim, Geon Yung-Moon, and Kap-su Kim. B.O.M. Film Productions Co., 2003. Film.
Fox, G. S. Masters of Evil: A Viewer's Guide to Cinematic Archvillains. San Bernardino: The Borgo Press, 1998. Print.
Francis, J. Remaking Horror: Hollywood's New Reliance on Scares of Old. Jefferson: McFarland & Co., 2012. Print.
Mama. Dir. Andres Muschietti. Perf. Jessica Chastain, Nikolaj Coster-Waldau, Daniel Kash, and Javier Botet. Universal Pictures, 2013. Film.
Stuck with your Research Paper?
Get in touch with one of our experts for instant help!
Messenger
Live chat
Time is precious
don't waste it!
Get instant essay
writing help!
Plagiarism-free
guarantee
Privacy
guarantee
Secure
checkout
Money back
guarantee
Get a Free E-Book ($50 in value)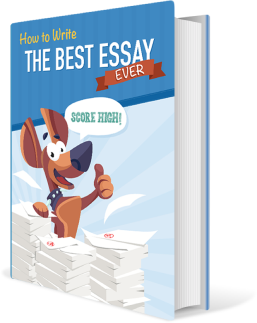 How To Write The Best Essay Ever!