What I Should Have a Said, Essay Example
Pages: 10
Words: 2655
Essay
This Essay was written by one of our professional writers.

You are free to use it as an inspiration or a source for your own work.
In Chinese cultures there are a number of events and activities that mostly determine an individual social identity in the society. Some of these events include Chinese rites of passage activities and practices. In the past, Chinese people believed that a true man in the society should have high levels of dignity and should also speak in accordance with the conventional values, rituals and procedures in the society. In most cases, rituals and traditional events in Chinese cultures are performed in order to promote stable and harmonious society. However, there are also some events such as rite of passage practices that are mainly performed for individual's personal growth in the society. Therefore, in this paper I will clearly demonstrate how some of the rite of passages such as the Guan-Li coming of age ceremonies made be realized my identity as a man in the society.
One day I saw my brother cleaning his unique and well-kept cap. I was eager to know more about it and this is what my brother told me about the whole event. I was around seven years during this time.  "My brother Guan is a kind of cap mainly for men and it is only used during the Guan-Li coming of age celebrations in our society. You will only put on the cap when you reach sixteen years. During this celebration we will move to our family ancestral temple and one of the elders will be allowed to bestow you the cap.  After this, you will have to behave well, use dignified language and courteous words while you are talking with others in the society. After the Guan celebrations you will have the ability to take care of yourself, to take care of your family and your clan as well. Several close family members will be invited during the event although your friends will not be invited.  You will be expected to wear full traditional Chinese clothes and costumes".  This is how I came to learn about Guan-Li coming of age celebrations when I asked my brother about the ceremony.  He clearly narrated to me everything including the kind of names I would use and how I was expected to behave during the event. Therefore, when it was time for the event celebration I was fully prepared.
My name is Lee Yang and I am coming from the Han community in China and as a young man I once undergone the Guan-Li rite of passage event especially when I was twenty years old. This event was held in one of ancestral temple in our community and the activities in the event were organized and managed by one of the senior elders in our community.  The ancestral temple is one of the sacred places within our community. It is a tall building and has a capacity to carry more than two hundred individuals. Outside the temple the ground is very green due to a lot of grass and trees planted around the temple. The temple was built in early 1990 by early Christian missionaries in our society. I can still clearly remember that day when my father came in my room and woke me up to prepare for the event. We moved to the temple as a family unit and I was told to be in front as we move to the temple. When we reach the temple we found several elders waiting for us and I was told to coil my hair into a bun and one of the senior elders in the community place some three caps on my head. "Lee Yang come close and put your head and hair under the bun", one of the senior elders explained. "Do not remove the last cap on your head it is a sign of disrespect to our traditional values and practices", one of the elders explained. I was later given an adult name with some significant connotation. According to our culture, this event was to signify my transition from childhood to adulthood thus I was given a male adult or grown-up name. "Men are supposed to be strong and brave individuals and that is the reason why you are given a new name", my father explained.
I can also clearly remember a day before when my father informed the family about the ceremony when we were having dinner at home. "Do not be worried about your long hair. Tomorrow you will choose one of the guest of honor to assist in your capping ceremony.  All the family members will be assembled in the temple very early in the morning to mark your coming of age ceremony". My father keenly explained.
Furthermore, during the event I learnt that the Guan Li activities and practices were only meant for men while the Ji Li procedures and activities were meant for women only. I was given a style name, Li Yung to show affection and mutual respect between me and the elders in the society. This was to indicate that I was now an adult who is respected and I could not continue using my childhood name since it was now a taboo to use in the society.  I was also taught several ethical and moral values and policies that are important in the Chinese culture. "Respect your elders, do not argue with your mother, respect your friends and learn to share whatever little you have with the poor in the society", one of the senior elders explained. My father also managed to chip in as were talking with the elders and he said, "My son be honest, humble and kind…Do not steal or desire other people properties, be contended with what you have and God will bless you".  "Dad I will never disappoint you, I will work hard to achieve my goals in life", I retorted back.  My father is a tall man with a towering physique and broad chest. My father also has a deep-set eyes, wide cheeks, round face and sloping forehand thus giving him a steady gait.   He is one of the generous man in our society and this has made many people to like him. He is fifty years at the moment.
I also learnt that according to our traditional culture, children were expected not to talk with their parents while looking at their eyes direct. This was a sign of disrespect. As my mother would later tell me, "do not look at your father and the senior elders directly while talking to them". As the event progress and at a certain point during the event one of the elders called me and told me to prepare for sexual based lessons where I was to be taught several practices and procedures related to early adolescence. This was to prepare me psychologically and morally for future marriage activities and practices.
From the sexual lessons, I learnt a number of important life lessons including how I should take care of my wife and children. I was also told that the man is the head of the house thus I should be the bread winner in the family. One of the senior elders also ask me if I have a girlfriend. "Do you have a girlfriend and what do you usually do with her?" I have only one girlfriend and I love her so much", I retorted back. "For how long have you been with your girlfriend and where is she coming from?" one of the elders inquired. I then told him that my girlfriend is coming from our clan and we have been dating for around one year. He then informed me about the dangers of impregnating any girl from our clan since I cannot marry them according to our traditional values and beliefs. I was also told to avoid being with my girlfriend alone as I may be tempted to make love to her. I was very interested in this topic of love and marriage and I asked the elder a number of questions. However, he refused to tell me some of the answers. This is because according to him I will come to learn about them in future.
After the sexual based lessons, my father told me to go for spiritual lessons and prayers. My father together with one of our church elders were praying when I joined them. They told me to kneel down for us pray first. After the prayers I was taught about various moral values in the society including love, being humble, honest and faithful. My father told me that he was a religious woman and his son should adopt good social behaviors in the society.  Our church elder also invited me to go to church after the ceremony so that we can pray together. I was very happy about everything and I promise him to go and see him some days after the event.
I can also vividly remember how my father mention to me some of dangers of involving in personal fights and violence with others in the society. "My son ensure that you do not fight with your enemies but report to me if something bad happened to you while you are with your friends". From this, I learnt that my father was informing me that I should be accountable for all my actions in the society thus I should behave decently at all times.  My father also told me to avoid drugs and other harmful substances to avoid health care problems such as mental impairment conditions.
Moreover, during this event I learnt that as a man I am supposed to do things differently from girls in the society. For example, I was told to dye my teeth black in order to signify my change and transition from childhood to adulthood. Some of the elders in the society also argue that I should have tattoos on my legs as a clear indication that I was a fully grown-up man. As my mother was watching all these activities he refused to participate fully.  According to her, I was now a grown-up man and I should start taking care of myself. "You should stop behaving like a small kid from now onwards". This event signify your transition from childhood to adulthood and I expect you to behave more maturely", my father retorted when I told him I do not want to eat because I was tired.
I can also vividly remember how I was told to wear different types of clothes to show the transformation from my childhood life to adulthood life.  My mother together with some of my relatives also managed to cook a lot food including rice and this was to symbol the availability of food security in my future life. I was told to change my clothes and I took new clothes especially after eating my food. I was given a black khaki trouser and a white long sleeve shirt to wear. I was also surprised to see my Uncle informing to put on a white tie since this was my first time to wear a tie. I was given a black leather shoes to put on thus clearly signifying my transition from childhood to adulthood. "Please take that black trouser and wear it and do not forget to include a belt". My uncle informed me very early in the morning on the eve of the event.
Later I also realized that my sister was to change her skirt and my mother clips her hair when she was sixteen years old. This was also to signify that she was a fully grown up woman and he was ready for marriage in the society. I also realized during the event that outsiders were not invited since only my close relatives were allowed to join me during the event. "Please do not invite your friends to the event, it is supposed to be a family affair and remember to inform your Uncle about it", my mother told me a day be before the event. Despite this, there were a lot of food during the event and I was really missing my friends and I wish they were around.
My father also ordered some men to slaughter chicken and its blood was sacrifice as a sign of respect to our ancestors. During the event several village elders were invited mainly to come and advise me on some of the future challenges that I may encounter in my future life. I was very happy and the event made me feel valued and appreciated in the society. As my father would later say, "you are now a fully grown-up man and you should start working hard for your future wife and children".  My mother also gave me new clothes, gifts as well as some bag of rice claiming that I should start managing my things as full grown up man. As the event progresses, I was told to join the dancing crew and some of the singers that were invited during the event. I was later told to deliver a thanksgiving speech and both my father and my mother were beside me when I was giving the speech. "I am very happy about what has happened to me today". "I now believe that I am strong and brave man in the society….". "To my mum and dad, I promise to act like a grown up man". I will perform all my duties and take responsibilities, I will work hard to ensure the achievements of my goals and objectives in life…." Thank you everyone who managed to come and join me during this event and may God bless you all". This is how the speech read in parts.
Therefore, it is true and evident that this event made me realized my social identity in the society as a man. I was able to understand a number of social identity factors in our community including the responsibility associated with adulthood life.  I learnt that I should work hard in order to take care of my wife and children in future.  The event made me happy and I promise my parents as well as my friends that I will work hard in order to have a prosperous life in future.  During the event, everybody was very happy and there was enough food. My father promise to take me to see my grandfather the next day. This was to show me the importance of ritual since my grandfather told me stories about the significant of various traditional ceremonies in our culture. I was allowed to sleep alone after this event and this was done with the aim of encouraging me to be brave and not to fear being alone. "You must be brave enough and you will sleep alone today" My father explains.  I enjoyed every moment during this event and I totally agree that the event clearly prepared me for future life challenges. The event also made me realized my social identity as a man in the society. I learnt that men have different responsibilities and duties from women in the society.
At my grandfather's place, I was told a number of traditional stories. For example, my grandfather vividly narrated to me the story of a young man who was very lazy and almost died of hunger. "The man could not do any duty well and he was fond of women behaviors". "He could not work hard and provide for his family". "My grandson, when God created men and women, he instructed men to take care of women". "Men should work hard my grandson and men who do not love to work should not eat", my grandfather retorted while we were taking the evening meal. The next day I came back home to begin my new life and I believe this Guan-Li coming of age event fully inspired me and completely changed my life. I learnt several lessons from the event including sexual maturity, legal empowerment and men social responsibility systems attached to the Guan-Li coming of age ceremony in our culture.
Time is precious
don't waste it!
Get instant essay
writing help!
Plagiarism-free
guarantee
Privacy
guarantee
Secure
checkout
Money back
guarantee
Get a Free E-Book ($50 in value)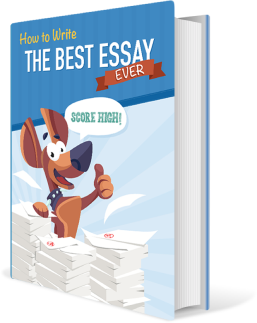 How To Write The Best Essay Ever!