What Is an Unfunded Mandate? Research Paper Example
This Research Paper was written by one of our professional writers.

You are free to use it as an inspiration or a source for your own work.
In American politics, one of the most controversial issues in legislation is the unfunded mandate. An unfunded mandate can be executed at the state of federal level. At the state level, an unfunded mandate is a law or regulation that imposes costs on local governments but provides insufficient or non-existent reimbursement from the state. At the federal level, an unfunded mandate is a law or regulation that imposes parameters or conditions on the states that may be costly, with the bulk of the cost, or the entire cost, going to the state governments. The reason that unfunded mandates are a point of contention in American political debate is due to the fact that unfunded mandates allow federal and state law-makers to force "states and localities to spend their own resources to fulfill the mandate" and therefore federal and state legislators "are not subject to normal political constraints" (St. George) when creating laws and regulations.
Another reason that federal adn state legislators continue to resort to the use of unfunded mandates is because doing so helps them avoid dealing with complicated financial planning. They are also able to delay or avoid the issue of raising taxes or fees on voters which is a desirable thing for most lawmakers. As James St. George points out in "Unfunded Mandates: Balancing State and National Needs" (1995), the appeal of unfunded mandates to lawmakers is undeniable: "They do not have to impose higher taxes or make difficult decisions about spending priorities to pay for the public services they mandate" (St. George). This is an aspect of governing that, when studied closely, stands as evidence of the difficulty of balancing what is desirable from the standpoint of law, and what is feasible from a financial standpoint. Therefore, the cases of unfunded mandates that most illustrate the difficulties and problems associated with unfunded mandates by federal or state governments are those which involve the highest overall costs and involve the most ambitious attempts to regulate.
To many observers, the controversy that surrounds unfunded mandates is based no less on moral or ethical grounds than monetary grounds. For example, the Clean Air Act and the Minimum Wage laws each represent unfunded mandates. yet, there are probably very few people who would object to these programs. On the other hand, some federal or state programs that are unfunded mandates prove to be damaging or ineffectual when put into practice. The prevailing idea behind unfunded mandates remains the "public good" and therefore, the importance of mandating parameters and standards and practices takes precedent over providing funding for the mandate. St. George notes that "In many cases it is entirely reasonable to establish national standards that everyone – including private employers, businesses, and states and localities – must observe" (St. George). According to St. George, it is equally reasonable to expect that state and local governments should provide their own funding for such measures.
In addition to regulations regarding labor and safety, environmental protection is another area where unfunded federal mandates are necessary, by St. George's reasoning. He writes that "Reducing pollution can be thought of as a public good, because dirty air and fouled water do not stop at municipal or state borders […] it may be that only national standards can ensure the appropriate and efficient level of these public goods" (St. George). In the cases of high-profile issues such as these, it would be difficult to find a prospective voter who would disagree with the notion of federal or state regulations and standards. Even so, many people might debate whether or not the federal and state governments should have the power to mandate regulations or laws that are not paid for. In other words, if a legislative body imposes a law, that same legislative body ought to be held responsible for assuring that the funding for such a law or standard is available. Failure to do so is an abdication of responsibility, rather than a fulfillment of the public trust. It is this precise point of debate that is the heart of the controversy regarding unfunded mandates in American politics.
Even St. George acknowledges that there are those who feel federal and state governments owe an obligation to fund the laws they pass. He observes: "It is argued that when national standards are appropriate, Congress should provide national funding;" however, he goes on to assert that "it is not always efficient for Washington to finance its mandates" (St. George) and that furthermore the obligation to fund mandates might in fact prove prohibitive. This brings to bear another important point: when unfunded mandates are enacted to ensure important public standards and regulations what are the results? The results are at two levels: the practical level of whether or not the laws and standards are effective and function they way they were intended to function. the second level is financial. Specifically: where was the cost-burden absorbed and how was it absorbed?
By answering these two questions it is possible to generally determine the practical impact and result of any unfunded mandate. One thing that is important to consider in addition to these factors is whether the unfunded mandate originated at the state or federal level. An unfunded mandate at the state level is often in the form of what is known as a restrictive mandate, which means that local governments are prohibited from raising the necessary funds in specific areas such as taxes and fees. This provides an additional burden to local governments. For this reason unfunded mandates at the state level are often more complex and have much more noticeable financial impact. The significance of the use of unfunded mandates at the state level is probably one of the most important aspects of state and local government relations.
In her article "Unfunded Mandates: The View from the States" (1994) Janet Kelly points out that "Unfunded mandates continue to dominate state-local relations" (Kelly) and this is due to the enormous impact an unfunded mandate can have in local government. The raising of funds to fulfill a state mandate that is also conditionally prohibitive on the ways in which funds may be raised leaves many municipalities struggling. The use of unfunded mandates by state governments therefore represents a way of bringing a feeling of ambiguity to the impact of the mandate as a whole. This is due to the fact that the unfunded mandate impacts each locality in a slightly different way. These differences can be difficult to track in regards to gauging not only the practical effectiveness of any given unfunded mandate, but the financial impact of the mandate as well. Tracking and gauging the financial impact can be particularly difficult.
Kelly writes that due to the fact that the impact of unfunded mandates on local governments is so varied, it can be challenging to quantify the financial costs associated with specific mandates. For example, "while any one mandate may have a very low cost, several hundred of them may have a very high cost, and that cost increases over time." Also, the way that individual municipalities or local governments choose to comply with mandates differs from case to case, As a matter of fact, Kelly observes, there are mandates that, in the final analysis, have little or no financial impact on individual local governments. Kelly writes: "most mandates can be accommodated by using existing resources, especially personnel, more intensively; therefore the mandate can be asserted to have no cost" (Kelly). However, in those cases where a cost is associated with the unfunded mandate at the local level, these costs also differ from place to place and change over the course of time.
As mentioned, the use of restrictive mandates on local governments is common and these kinds of mandates are easier to quantify than those which are not restricted. Kelly remarks that "the mandates most easily quantified are usually called restrictive mandates" and that these kinds of mandates are those which "prevent the locality from raising revenue by certain means, from taxing certain bases or limit tax rates" (Kelly). Because of the restrictions, the costs associated with the mandate to individual local governments can be more easily counted. This same dynamic is also true with unfunded mandates that originate from the federal level of government, with the states being required to fulfill standards or comply to regulations without receiving full or even partial funding from the federal government.
An example of a law that originated at the federal level and that is considered by many observers to be an unfunded mandate is the No Child Left Behind Act, which was passed in 2001. This law is based on federal education standards and testing. it is viewed by many people to be an attempt to further regulate education at the federal level to ensure equal educational opportunities for all children. For other observers, it is viewed as a way to intrude on the powers of state governments to regulate their schools. Umpstead, in her article , "The No Child Left behind Act: Is It an Unfunded Mandate or a Promotion of Federal Educational Ideals?" (2008) writes that "NCLB, with its pervasive reach, has become a lightening rod […] regarding the federal government's ability to require local and state education reforms, particularly in light of the small share of overall national education funding that actually comes from federal sources" (Umpstead). The fat that national standards of education are being established by the federal government may or may not be based on the Constitution, but the fact that the federal standards are not fully funded by the federal government means that NCLB meets the requirement of an unfunded federal mandate.
It's interesting to note, as Umpstead mentions, that "Education is not mentioned in the U.S. Constitution and is, therefore, reserved to the states through the Tenth Amendment" and that, therefore, NCLB represents an expansion of the federal government's authority. She writes that although the intention of the law is based on the notion of public-welfare, "there is no implication in the law that all costs will be covered" (Umpstead). As the legislation was enacted more than a decade ago, its effectiveness can be somewhat gauged by impartial
In the article "Legacy of No Child Left Behind" (2010), Nancy Mcentire evaluates a series of articles, written by experts, that are meant to evaluate the impact of NCLB from a practical and financial perspective. The first conclusion by experts is that the educational standards imposed by NCLB seem to have an advantageous impact on math scores across the U.S. She writes that the law "has significantly boosted mathematics achievement among students in the United States." However, this achievement is contradicted by the fact "that no evidence exists showing that NCLB has had the same effect on reading" (Mcentire). The lack of impact on reading scores shows that the program as a whole is not working very well.
Mcentire goes on to assert that experts have determined that "the five strategies for restructuring spelled out in NCLB did not offer much help to schools" and that the goal of NCLBH to create equality in the school systems had also been ineffective. She states that impartial analysts have found that NCLB has "had essentially no impact on the black-white achievement gap. Curricular and testing mandates […] without concomitant resource supports, seem to have failed" (Mcentire). What is of special note in this last determination is the connection that is made between the mandate and the lack of accompanying resources to fulfill the mandate. this shows a direct connection between the failure of NCLB to fulfill its central goal: that of improving education for disadvantaged students, and its status as an unfunded federal mandate. NCLB stands as a demonstrable case of the failure of a federal unfunded mandate to improve standards and conditions for the pubic good.
Works Cited
Kelly, Janet. "Unfunded Mandates: The View from the States." Public Administration Review 54.4 (1994): 405-407.
Mcentire, Nancy. "Legacy of No Child Left Behind." Childhood Education 87.1 (2010): 64+.
St. George, James R. "Unfunded Mandates: Balancing State and National Needs." Brookings Review Spring 1995: 12+.
Umpstead, Regina R. "The No Child Left behind Act: Is It an Unfunded Mandate or a Promotion of Federal Educational Ideals?." Journal of Law and Education 37.2 (2008): 193+.
Stuck with your Research Paper?
Get in touch with one of our experts for instant help!
Messenger
Live chat
Time is precious
don't waste it!
Get instant essay
writing help!
Plagiarism-free
guarantee
Privacy
guarantee
Secure
checkout
Money back
guarantee
Get a Free E-Book ($50 in value)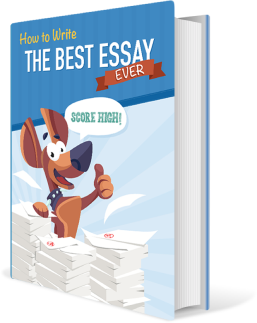 How To Write The Best Essay Ever!