Home
/
Research Paper
/
What Is the Future of the Canadian Economy as the Government Ends Stimulus Spending, Research Paper Example
What Is the Future of the Canadian Economy as the Government Ends Stimulus Spending, Research Paper Example
This Research Paper was written by one of our professional writers.

You are free to use it as an inspiration or a source for your own work.
Q1 |  Jim Flaherty, The Federal Minister of Finance for the Canadian Government expressed the following economic ideology on the ending of stimulus spending :-  (1) He was happy with increased business investment to help end stimulus spending (2) In general terms Flaherty promotes increased investment from the private sector and lessening the pressure on public sector spending. (Bloomberg 2010).[1]  This somewhat contradicts the statement that Jim Flaherty made prior to the recent G20 meeting where he was quoted as saying " What we need to do is continue to implement our stimulus package, not only in Canada but in other countries throughout the world" (Lammam 2009).[2]  Statistics released from 'Statistics Canada' indicates Canada to be in a period of economic recovery with a small increase in GDP during 2009.  Despite these recovery signs much of the stimulus package that Flaherty talks about has yet to reach implementation stage.  The Federal Government claims that 40% of the costs in the stimulus package are geared towards future infrastructure projects. Critics state that the best approach would be a return to the 1990's whereby the best policy would be to reduce the size and expenditure of the Federal Government (Lammam 2009). It is the very economic stimulus packages that have increased the resource requirements in both the provincial and federal governments; this resulting in a prediction that by the end of 2010 total public spending in Canada will reach 44.1% of GDP.
Q2 | A  One of the most important issues for Jim Flaherty is getting Canada back onto a strong financial footing. In particular taking care of the Ontario finances which account for 40% of the Canadian economy. We need to avoid the situation that has occurred in Europe where one member drags down the rest into the mire. Canada does not have the severe issues of the US despite the US being our major trading partner.  Diversification is paramount in Canada's future business model. Jim Flaherty stated "The IMF expects that Canada will be the fastest-growing economy among the G7 economies during 2010. At a time when other countries, including the United States, still struggle to get their economies back on track" (Flaherty 2010).[3].
B |  The most important priority for Dwight Duncan (Ontario Finance Minister) is the reduction of $18.7 billion deficit and balancing its books by 2018.  Other Canadian provinces hope to achieve this target by 2015 and as such Ontario is not in line with the other provinces here. The fear of a sluggish Ontario is that it could down the rest of the Canadian provinces similar to the European situation.  One of the big challenges for the Ontario Government will be to reign in Public Sector spending and this will be vital if they are to deal with their debt reduction in a timely manner.
C |  The article refers to the Economy of European Countries and in this context it looks at the economies of the European Economic Community.  Whilst the EEC has strong economies like that of France and Germany it is faced with bailing out weak economies like Greece, Ireland, Portugal and Spain.  The list of weak economies requiring assistance from the European Monetary Fund (EMF) is growing and recently Belgium was added to this list. It is the domino effect whereby one falls and it potentially topples the other nations in the group.
D |  Flaherty's policies could increase Canada's competitiveness by stimulating private sector investment that reduces unemployment and stimulates economic growth.  The stimulus package will help entrepreneurs to purchase more machinery, technology and innovation in business development.  A recent s "The competitiveness of Canadian companies depends in large part on productivity improvements and innovativeness," said Jean-René Halde, BDC's President and Chief Executive Officer. "At a time when the economic outlook is gradually improving, it is encouraging to see that our entrepreneurs intend to invest strategically in activities that will help them become more competitive."  (King 2010) [4]Fig 1 shows the results of a recent survey conducted by the Business Development Bank of Canada.
E | Ontario Finance Minister Dwight Duncan states that he is optimistic about the future economic prosperity of the province "Ontario real GDP has increased for two consecutive quarters, rising 0.5 percent in the third quarter of 2009 and indications point to stronger growth in the fourth quarter of 2009." (Duncan 2010).  The province will continue to invest on infrastructure with programs already underway throughout the entire province "The $32.5 billion investment in infrastructure is creating over 300,000 jobs — not to mention providing the province with improved, roads, bridges and public transit." (Duncan 2010). Duncan has emphasised the importance of the motor industry in the province and the need to work with the major corporates in developing these industries and protecting employment "Our support for the auto sector, including our assistance to General Motors and Chrysler, has helped preserve thousands of jobs in an industry that employs some 400,000 people." (Duncan 2010)
F | The following table sets out some of the advantages and disadvantages of different economic policies between provincial and federal government levels.
Advantages and Disadvantages between different economic policies Federal/Provincial level
Advantages
Disadvantages
Avoids potential corruption by creating more economic honesty in the system
The policies may be misaligned i.e. What may be perceived as in the national interest may not benefit the province
A province is not penalised for doing well i.e. Alberta allowed to remain competitive in the petrochemical sector
A national policy on, for example, oil production may not be acceptable by the province
The province looks after regional policies
Some regional policies may not be in the national interest
G |  The automobile industry in Ontario employs around 400,000 people in that province and as such continued employment is vital to the economic well-being of that province. Any move towards significantly reducing the labour force would increase the debt for the province. As such vital collaboration between trade unions and partnering with the automobile manufacturers Executive is vital in maintaining sustainability and balance. Economic policies in support of this might include. Encouraging the manufacturers to invest in the province .
Q3 |  The Business Council on National Issues [BCNI] is an example  of a major interest group that has an interest in the way the Federal government transitions its stimulus program from government to private investment.  "The BCNI is the senior voice of Canadian business on issues of national and global relevance to Canadian chief executives. A non-partisan and not-for-profit organization, its member chief executive officers head companies that administer assets in excess of $2 trillion, have a yearly turnover of more than $600 billion and are responsible for a significant majority of Canada's private sector exports, investment, research and development." (O'Brien 2001).
The BCNI describes itself in the following brief biography "The members of the Council include the chief executive officers of some 150 leading Canadian corporations and Canada's pre-eminent entrepreneurs. These companies administer C$4.5 trillion in assets; have annual revenues in excess of C$850 billion and account for a significant majority of Canada's private sector investment, exports, research and development, and training. (O'Brien 2001).[5]
A recent example being where the BCNI supported the initiatives of Premier Stephen Harper in his talks with President Obama bridging the influential gap between politicians and  private sector industry executives "CCCE member companies were quick to welcome today's announcement. "This is the kind of government action that we in the business community have been seeking for years," said Linda Hasenfratz, chief executive officer of Linamar Corporation Inc., a leading Canadian automobile parts manufacturer with more than 10,000 employees in 37 plants around the world. In this context the group was in support of political initiatives to strengthen business ties and co-operation between the USA and Canada as being mutually beneficial to both countries.
The group also can lobby for change and one example being that of climate change and the need for more positive action steps by Canada "Still, the fact that a global agreement has proven so elusive does not absolve Canadians of the responsibility to strengthen our own efforts to limit the growth of GHG emissions and contribute to the search for more environmentally sustainable forms of development." (Kvisle 2010)
Works Cited
Bloomberg. "Flaherty' Comfortable business will replace stimulus'." Bloomsberg Business Week, 2010: 1-3.
Curry, Karen Howlett and Bill. "Canadian Finance Ministers to target debts and deficit in New Year." Globe and Mail, 2010.
Duncan, Dwight. Ontario Finance Minister Dwight Duncan, Remarks to the Canadian Club. 3 5, 2010. http://www.fin.gov.on.ca/en/media/2010/sp0305-canclub.html (accessed 2 5, 2011).
Flaherty, Jim. "Canada: "Punching above our weight"." Verbatim, 2010: 7-11.
King, Geoffrey.Business Development Bank of Canada. 2010. http://www.newswire.ca/en/releases/archive/October2010/18/c3074.html (accessed 2 5, 2011).
Kvisle, Linda Hasenfratz and Hal. The Road Ahead – What Canada Should Be Doing on Climate Change. 12 13, 2010. http://www.ceocouncil.ca/en/view/?area_id=1&document_id=1439 (accessed 2 5, 2011).
MO'Brien, David. Business Council on National Issues Launches Transformation of Mandate and Reach; Thomas d'Aquino to Lead Organization Through 2003 . 4 6, 2001. http://www.ceocouncil.ca/en/view/?document_id=7&area_id=1 (accessed 2 5, 2011).
Popek, Leigh-Ann. Supporting The Auto Industry In Etobicoke. 8 12, 2010. http://news.ontario.ca/medt/en/2010/08/supporting-the-auto-industry-in-etobicoke.html (accessed 11 5, 2011).
Wesson, Thomas James. Canada and the new world economic order. Concord ON: Captus Press, 2007.
[1] Bloomberg. "Flaherty' Comfortable business will replace stimulus'." Bloomsberg Business Week, 2010: 1-3.
[2] Lammam, Neils Veldhuis and Charles. "Stop the stimulus spending: The case for restraint." C2C Journal, 2009: Vol 3 Issue 3 1-3.
[3] Flaherty, Jim. "Canada: "Punching above our weight"." Verbatim, 2010: 7-11.
[4] King, Geoffrey. BUSINESS DEVELOPMENT BANK OF CANADA. 2010. http://www.newswire.ca/en/releases/archive/October2010/18/c3074.html (accessed 2 5, 2011).
[5] O'Brien, David. Business Council on National Issues Launches Transformation of Mandate and Reach; Thomas d'Aquino to Lead Organization Through 2003 . 4 6, 2001. http://www.ceocouncil.ca/en/view/?document_id=7&area_id=1 (accessed 2 5, 2011).
Stuck with your Research Paper?
Get in touch with one of our experts for instant help!
Messenger
Live chat
Time is precious
don't waste it!
Get instant essay
writing help!
Plagiarism-free
guarantee
Privacy
guarantee
Secure
checkout
Money back
guarantee
Get a Free E-Book ($50 in value)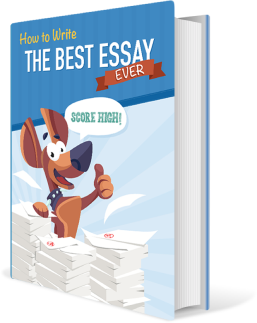 How To Write The Best Essay Ever!