Where Does Shipler See a Problem With This Definition? Essay Example
Pages: 8
Words: 2090
Essay
This Essay was written by one of our professional writers.

You are free to use it as an inspiration or a source for your own work.
How does the U.S. government define poverty?  Where does Shipler see a problem with this definition? The U.S. government defines poverty according to financial conditions, which Shipler argues is a reductive way to envision the condition of poverty itself. Absolute poverty refers to a person's inability to provide the means of subsistence, while relative poverty is the lack of ability to maintain the same level of living standards enjoyed by the majority of society. Indeed, poverty emanates from an amalgam of factors that manifest in the image everyone has of the impoverished. Shipler states, however, that "for practically every family, then, the ingredients of poverty are part financial and part psychological, part personal and part societal, part past and part present"  (Shipley 11). These ingredients all constitute a life of poverty that germinates as a result of systemic flaws and the myth of the American Dream. Shipler defines poverty as such: " . . . Poverty is not a category that can be delineated merely by the government's dollar limits on annual income.  In real life, it is an unmarked area along a continuum, a broader region of hardship that the society usually recognizes. . ." (Shipler x)
Shipler begins to identify the complexity of problems or "ingredients" to a life of poverty (11). How does he plan to address these issues as he previews his book (11-12)? Shipler opens his book posing the question "why are the poor, poor?" in order to probe the policy implications of such a statement. Shipler analyzes the Myth of the American Dream from a variety of perspectives, mainly through the prism of official policy. He does so to underscore the dissonance between reality and the myth, which elucidates the various ingredients to contribute to poverty in the United States.
What is the deception in the concept of a "rapid refund"? Shipler discusses the exploitation that is built into the "rapid refund" offers of tax preparers, payday loan services, and check-cashing or financial services for individuals who fear preparing their own income taxes or those who do not have bank accounts. Ann Brash finds herself caught in a cycle of expensive fees and not understanding how they are being exploited.  It is deceptive because people are being loaned money that is technically already theirs.
How do payday loan services and other financial businesses exploit the poor? Shipler analyzes in detail the spending habits of the poor and the judgments that germinate from the middle class regarding the budgeting practices of the poor. These services exploit the poor by not fully explaining to them what is taking place, which perpetuates the ongoing poverty and exploitation rather than helping the poor climb out of it.
How does Shipler point out the flaws and ironies in the Personal Responsibility and Work Opportunity Reconciliation Act of 1996?  Where are the failings of this system? The Personal Responsibility and Work Opportunity Reconciliation Act of 1996 was the cornerstone of welfare reform policies during the 1990s. It was saturated with failings and ironies that Shipler points out. Its major flaws are related to low-wage work rather than the concept of welfare itself. There is great concern over the concept of welfare and fomenting a dependency on government funds for subsistence. However, this concern should have been oriented towards the low-wage labor market instead because if jobs were available in which people could earn enough money to subsist, and if ample child care and healthcare were available, then many families would not require welfare and they would not be stigmatized for needing government aid. In addition, a lot of the work that is provided by these programs is not suitable to the women who are matched up with them. In a sense, the welfare reform provides work that does not actually work.
What do we learn about the manufacturing costs and mark-ups on luxury clothing? What would be the impact on cost if the wages of workers were increased?  Luxury clothing is manufactured by low-wage laborers who do not enjoy any of the price benefits for marked up clothing in luxury brands. If the wages of the workers are increased,  then it is believed that the price of the clothing would also increased in order to yield profits.  However, the majority of luxury brands import labor from the Third World in order to justify paying the workers minimum wage or below to make clothing old in high-end boutiques.
Why is it difficult to unionize migratory field workers?  Is unionization desirable? Why or why not? It is difficult to unionize migratory workers because many of them do not speak English and they do not understand the concept of unionizing is and its potential benefits for the workers. Moreover, illegal migrants working in the United States have no agency and do not want to risk getting deported back. For some migrant workers, however, unionizing is desirable because it ensures that reliable and hard-working employees get compensated.
How do the U.S. government and American economy benefit from underpaid migratory workers? Underpaid migratory workers enabled the U.S. capitalistic economy yield higher profits. Indeed, American capitalism is a profit-based system rather than a moral one, and it can almost be compared to a system of slavery in which exploited labor was necessary for the American economy to thrive. The majority of migratory workers are illegally working in the United States, so they cannot demand more than minimum wage because their employers tell them that they are lucky to be earning any wages at all. Such exploitation undergirds the capitalistic mechanisms in the American economy that has been in place for centuries.
What are some of the "soft skills" needed to be fully "work-ready" in addition to needing to know how to perform the tasks of the job? What do employers complain about in this chapter? Shipler examines the superficiality of creating jobs or requiring previous employment experience in low-wage, unskilled labor when so many impoverished people are not "work-ready" because of factors peripheral to job skills and dexterity.  Shipler notes: "the workplace was like a foreign culture" (Shipler 122). To elucidate his point, Shipler narrates the story of Camellia Woodruff, a subaltern female who does not capitalize on an excellent opportunity to work at the department store Macy's because of her own sense of worthlessness.  Shipler conducted focus groups throughout Kansas City to listen to the perspectives of both employers and employees on this issue (Shipler 127).  Shipler interviews social workers and others as well to learn about the various factors that create obstacles, such as lack of transportation, substantial skill gaps, and lack of access to reliable day care.
Shipler cites a well-documented statistic when he states, "Overall, one in four or five girls is sexually abused, researchers estimate from polling, but the percentage may run higher among low-income single mothers" (145-6). 
Several times in Shipler's book we learn of someone like Marquita, who comes from a family with a stable history. What factors can cause an actual reversal of the American Dream in families like hers? Although initially stable, Marquita presents one example of how quickly the American Dream can be reversed. This misfortune manifested as a result of Marquita's life as a runaway in addition to her mother's alcoholism. Sexual abuse is one of the major barriers to psychological stability, and victims of sexual abuse often turn to deviant behaviors and/or destructive behaviors that can tear households asunder.
How do you view the choice that Ann Brash made? In both of the families in this chapter, the children benefit from the values of their families and seem to be headed toward greater economic stability.  What seemed to work best? Ann Brash "chose" a life of poverty in order to benefit from the values of her family and work hard towards achieving her parents' goals and dreams regarding economic stability and relative prosperity. While what Brash did was unconventional and seemingly counterintuitive to the modern reader, I think it is laudable, and she was able to achieve her parents dreams and benefit from the values her family instilled in her. The notion that kinship ties retain the capacity to transcend various problems including poverty is a positive one and refreshing to read in this chapter.
What is the impact of poor prenatal nutrition of the mother on the newborn child?  What is the impact of poor nutrition in the first two years of life on the child? In this chapter, Shipler addresses the nutrition of children in America in this chapter especially amongst the impoverished. While mothers within these low-income communities have access to food stamps and WIC, various other factors contribute to children's poor health, including the lack of prenatal care, poor shopping and cooking habits, and inadequate access to housing. Many young mothers do not understand proper nutrition for their children. Poor prenatal nutrition of the mother directly impacts newborns, as newborns' cognitive and neurodevelopment is severely compromised. Poor nutrition in the first two years of a child's life also compromises the proper development of important systems within the body involving cognition and physical health.
Shipler notes, "The damage that malnutrition does to brain development and physical health is stealthy, because it precedes the retarded growth that usually sounds the alarm" (215).  What does he mean here? He means that the damage done to the human body takes place before any physical manifestations signal that growth and development have been retarded due to poor nutrition early on in a child's life. Therefore, he notes that just because there is no symptom of stunted physical and cognitive development, it does not mean that there has not been any damage done. Thus, he underscores how critical proper nutrition and prenatal health is to the health of babies and young children.
Shipler quotes Jonathan Kozol on page 252.  Who is Kozol and why is he important as an authority on American schools? Shipler visits a litany of impoverished schools in order to learn about the dreams of young children living in poverty as well as about the stark realities of their lives on a quotidian basis (Shipler 252).  He also explores the ubiquity of racial stereotyping and the confusion fomented by standardized testing, which is often referred to as "cultural bias" because the examples and language are peripheral to the lived realities of these children's experiences. Shipler quotes Jonathan Kozol, who is an American pedagogue, writer, and activist and who has done various exposes on the American public school system. He taught in the public school system and was fired early on in his career for teaching a Langston Hughes poem. His experiences compelled him to become involved in social activism during the Civil Rights Movement. He has since founded a non-profit organization related to public education that is a grassroots organizing entity that strives to create a more enlightened and equitable paradigm for public education within a purportedly democratic nation and system.
What actually works in the program from the Center for Employment Training?  Can this type of program be replicated elsewhere?  What will it take? Shipler pays a visit to the Center for Employment Training on Pennsylvania Avenue in Washington, D.C.  This facility successful in training its clients in both the necessary job skills and the "soft skills" that truly make them optimal employees (Shipler 261).  Clients from this program always impress their employers, and so it is touted and celebrated within the region. This type of program can be replicated elsewhere by adopting the unique approach to job-training students for real-life jobs. It cultivates competency-based skills as well as contextual learning, which means that the learning that takes place happens in both the classroom and in a workplace environment in order to mimic the industrial model. This model assists students in their socialization skills within the workplace. Moreover, the Center for Employment Training does not implement insulated training course, as labor-market studies are conducted in order to make sure that a program aligns with certain jobs that promise growth and development in the future.
Examine Shipler's two questions on page 286.  Simply, he's asking if we actually know what to do and have the determination to do it. Where would you start, and what can you personally contribute? Shipler touches on various pressing issues that continue to wrack American society today. Poverty is still rampant throughout the country, so efforts must be made at the local level in order to effectively address systemic issues that perpetuate poverty (Shipler 286). Disseminating knowledge about these issues is one way to begin because raising awareness precedes actual measures and efforts taken to provide correctives to the issues discussed by Shipler.
Time is precious
don't waste it!
Get instant essay
writing help!
Plagiarism-free
guarantee
Privacy
guarantee
Secure
checkout
Money back
guarantee
Get a Free E-Book ($50 in value)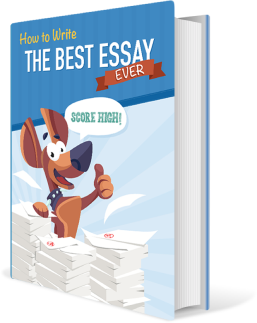 How To Write The Best Essay Ever!